The Calendar Standing Committee voted unanimously to propose a model calendar for the 2013-14 year that includes a winter session at its special meeting on Tuesday.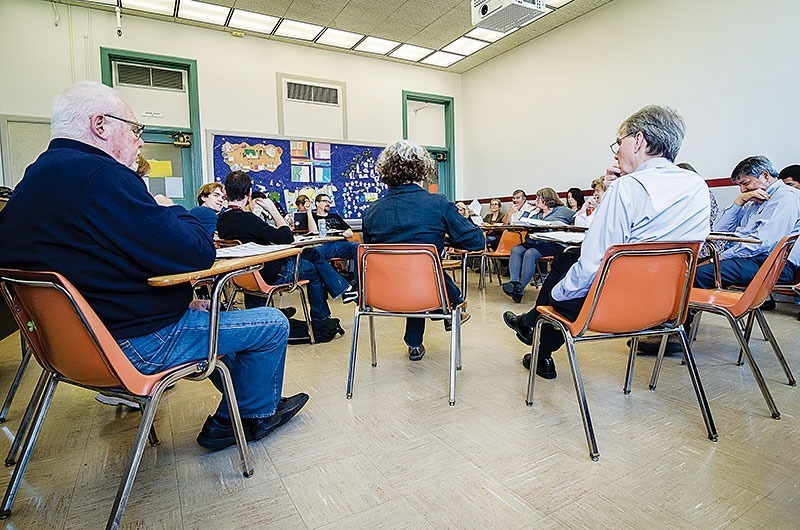 Senior Vice President and Calendar Committee Co-Chair Robert Bell did not attend the special meeting, as well as the previous meeting on Feb. 28, but indicated that the committee needs to complete its mission, in an email sent to the committee previously.
"The Board of Trustees has acted and approved the Fall/Spring/Summer calendar for 2013-14. It is upon this calendar that the district must now move forward," Bell wrote.
Co-Chair Krista Walter believes that Bell's claim was incorrect.
"Where the calendar comes from exactly, I don't know," said Walter.
The Board approved the 2012-13 Student calendar, with no evidence of approving the 2013-14 calendar, according to Calendar Committee member and math Instructor Matthew Henes. This, he said, is seemingly in violation of shared governance, known as policy 2000.
"According to the Faculty Association web site, a grievance was filed on Dec. 18, regarding unfair labor practice referencing the calendar change and removal of winter," said Henes. "So the current calendar is not within the framework of negotiated agreements."
At the Feb. 28 committee meeting, Associated Students President Simon Fraser explained that because the calendar was no longer called "academic," but instead "student," it was no longer a negotiable item, but a shared governance responsibility.
Henes presented data that showed the need for a winter term. Three polls taken on campus revealing an overwhelming majority wants winter back were also mentioned by committee members.
"Not only is enrollment higher with winter, but [there are] higher success rates with winter. Shared governance hasn't been respected," said Henes. "Why don't we have winter then if everyone wants it?"
Committee member Haroldine Gardner explained that the absence of a winter session forced students to leave PCC, in turn, negatively impacting the school.
"We have lost students to Glendale [because of winter being cut]…[went from] 29,000 [students] to under 26,000 [students]," said Gardner.
Instructor Julie Kiotas emphasized the importance of student success with a winter intersession.
"Shared governance may be advisory, but data on student success is factual," said Kiotas.  "We have the data."
The committee will make a statement to the Board of Trustees on Wednesday discussing the significance of a winter session along with its concerns about the violation of shared governance and lack of action to approve a calendar.
A model calendar including winter will be presented to the Board, along with the statement.
Latest posts by Tiffany Roesler
(see all)