The Academic Senate voted down the recommendations developed by a campus task force that outlined suggested faculty roles and duties at its last meeting of the fall semester on Dec. 2.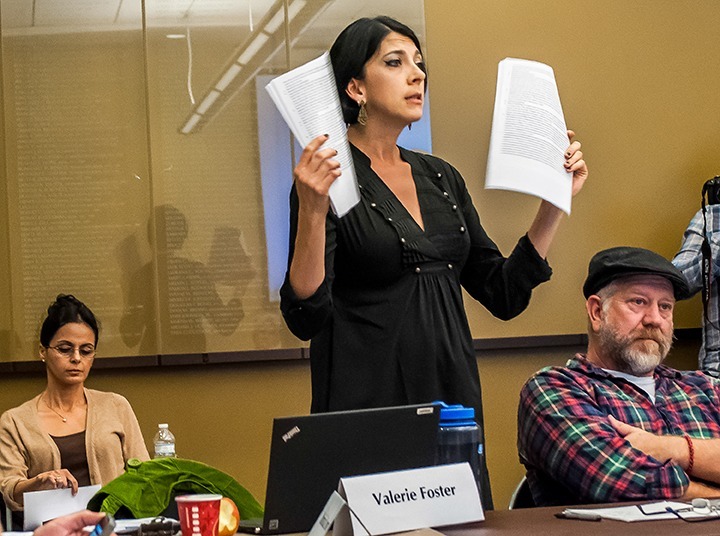 Task Team 3, a group of senate members, students, and faculty members, formed approximately three years ago and was charged with drafting a document that would define the recommendations to be approved by the Senate.
Team chair and academic senator Valerie Foster assured the Senate that "the document was created through a legitimate shared government process" and that it had a "significant student voice."
Foster had brought the draft of the document to the Senate meeting on Nov. 18 and had asked that the Senators bring back specific changes they would like to make.
Instead, the senators only expressed "nonspecific concerns," according to Foster.
One of the main problems the senators had with the draft was that it stated that faculty would be required to advise students. Many of the senators felt that this was equivalent to asking faculty to take on the role of counselors.
"This is an administrative way of getting around hiring a lot more counselors," said senator Yolanda McKay. "We are not servicing the students by not having enough counselors."
Foster explained that faculty is not allowed to counsel students and said they would only be expected to take on an advisory role.
"[Faculty would] advise on discipline specific information," she said. "Students should benefit from this mentorship."
A few senators agreed that having this in the document was a good thing.
"Our department is in great support of the advisory part," said senator Stephanie Fleming, a speech instructor.
Senator A.C. Panella agreed, saying the opportunity for faculty to advise students is advantageous all around.
"This would be a benefit to your program and students," Panella said. "It allows access and gives students a chance to talk to someone who can give [their] expertise."
Foster was surprised that student advising was the main issue the senators had with the document.
"[Advising] was asked for by students…," she said. "In my opinion, that was the best part of the document.
The counseling department worked hard to help devise the advisory part so as to keep it from turning into a "turf war," according to Foster.
Senator Matthew Henes was leery of voting on the draft since he felt the document was incomplete.
"I would like a complete document, since I'm supposed to be representing my division, to take back to my division and get their input before I would vote on it," he said.
Foster warned against not approving the document.
"Deans will be forced to design a process independent of our input," she said.
"Not forwarding any recommendations will result in confusion and lead to anger and frustration," she added.
According to Foster, the same people were making the same general comments without specific suggestions.
"People are throwing away pieces because of peripheral issues," she said.
Next semester is the soonest Team 3 could have another draft ready for approval, but Foster has to first go back and discuss with the Team what they want to do now.
"We don't want to be pushed, but time is of the essence," she said.
Latest posts by Madison Miranda
(see all)