As finals approach, students start occupying the library and other quiet spaces in order to study. In order to ace finals, what do students grab when looking for something to help someone stay focused and awake?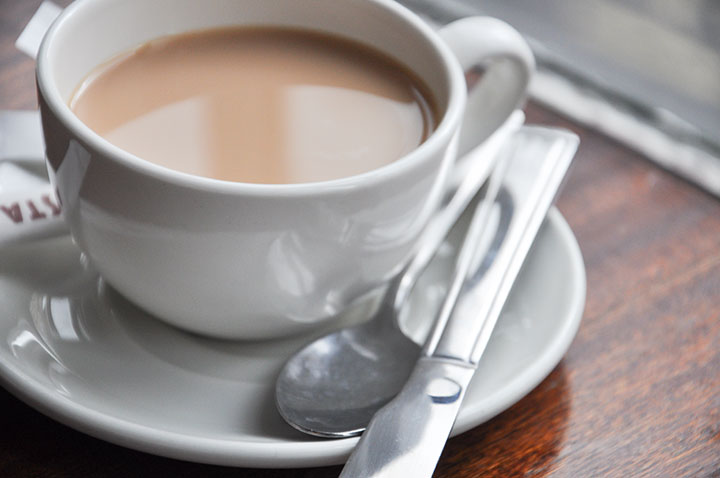 Java Hut, which is located right outside the Shatford Library, slows down according to one of the baristas who works there, Pauline Hall, music. "Most of the time, the customers we have [are] just people who are standing around waiting for their classes to start," Hall said. "And when it's finals [week], people are in more of a rush and more focusing on trying to get to their next class and take their exams."
When students do stop to buy a drink from the Java Hut, the most frequent order is espresso because everyone is tired from studying, Hall said.
Karen Rocha, psychology, prefers to get her coffee from Starbucks. "I usually get…the frappuccinos. I go three times a day when I come to [PCC]."
Other drinks that are bought more frequently during finals week is Monster and Red Bull. "Whatever we have left in the semester, it usually gets bought out during that time," Hall said.
But not everyone turns to coffee or energy drinks as an aid to stay awake and study. Students like Chelsea Newbold, biochemistry, prefer Samuel Adams beer and green tea from the Piazza. "I actually drink [a lot] of beer during finals week. For some reason that really helps me stay focused," Newbold said over Facebook.
While students run around buying coffee, energy drinks, tea, or any beverage that has caffeine, some students choose an alternative.
Belen Rivas, child development, breaks up her studying time with short breaks to relax.
"That's what helps me the most [because] if I stay sitting for too long I can't focus anymore," she said. "So I tend to call a friend for 15 minutes or go outside or watch a show…it wakes me up."
Latest posts by Tiffany Herrera
(see all)