Monday, September 5
Nothing to report.
Tuesday, September 6 
A student fainted and then was transported to the health center where they were treated by a nurse for heat exhaustion. 
Pasadena Police Department was called after someone wielding a stick attempted to hit an MTA bus driver on Colorado Blvd. 
There was a welfare check on a transient laying on the sidewalk, north of Lot 1. 
Wednesday, September 7

A female student reported that she had been struck in the abdomen while walking westbound on Colorado Blvd, in front of the library. The suspect was described as a female who appeared to be a transient. The victim was not injured and did not press charges. 
There was a verbal altercation in Lot 7 between a shuttle driver and a person blocking the shuttle's designated stop. All parties were gone upon the officer's arrival. 
A student filled out a fictitious job application through Canvas, and realized the job posting was a scam after filling out personal information. A report was taken. 
Thursday, September 8 
There was a report of a transient encampment in Lot 11. Officer escorted the transient off campus. 
Officer escorted a transient off campus from Lot 1. 
The fire alarm was activated in the R building. All floors were evacuated and checked. The manual pull-station was activated on the third floor, and deemed all-clear. 
Smokers north of E-building were asked to leave the area. 
A student reported a hit and run for her vehicle that was parked in Lot 5.
A transient was sitting at the entrance of the Child Development Center and was escorted off campus. 
Friday, September 9
Three transients were escorted off campus from Jameson Amphitheater. 
The door for the southeast entrance to the V building was shattered and a report was taken. 
Saturday, September 10
The fire alarm was activated due to alarm testing on campus. 
Sunday, September 11 
Nothing to report.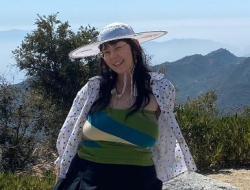 Latest posts by Casey Redd
(see all)