The Lancers football team continued to struggle Saturday, losing 50-19 against the Ventura Pirates despite playing at home.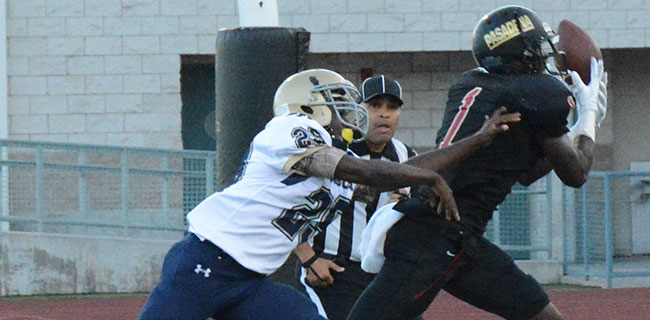 The Lancers football team displayed it's much improved defense for the home fans during Saturday's 19-7 victory over LA Harbor College. The victory was the Lancers first home win since 2011.
The Pasadena City College Lancers will open up the 2014 season against the Warriors from El Camino College at Robinson Stadium on Saturday, and the coaches and players are feeling confident about the upcoming season despite their youth.