Halloween is nigh, thus begins the ample selection of attractions synonymous with gore and macabre.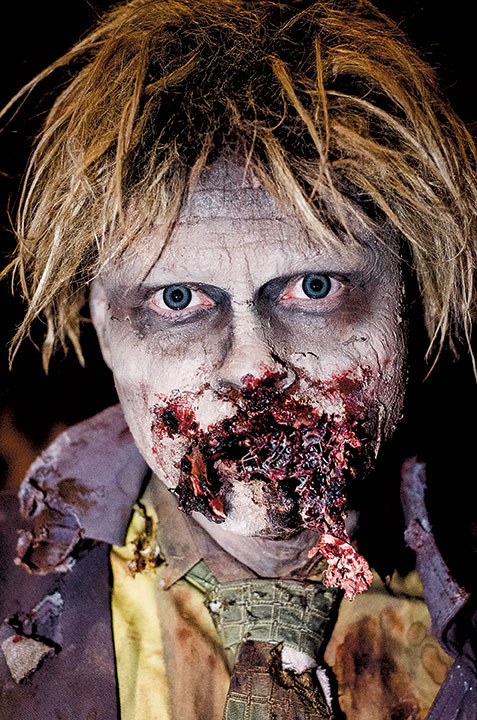 With the application of realistic FX makeup paired with Hollywood theatrics, anyone can expect a good thrill as long as they're willing to pay up. However, with big names such as Universal Studios' Hollywood Horror Nights and Knott's Scary Farm dominating this industry, how can smaller venues compare?
Haunted Hollywood Sports
, located in Bellflower, offers a standout experience where for once attendees can face their fears literally, as participants are allowed to fend for themselves against the undead with Airsoft guns.
According to the director of the event, Candice Catron, the attraction grounds have traditionally been a paintball and Airsoft park. Now in its second year of fruition, the park moonlights as a Halloween attraction with walk-through mazes, scarezones, and killhouses.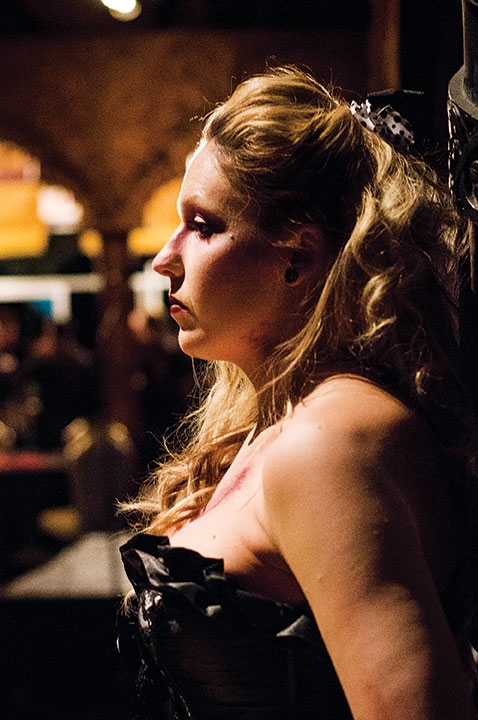 "The Airsoft environment is kind of different from a normal haunt," said marketing coordinator Jerry Paxton. "[The] zombie killhouse is a little more tactical. … You're supposed to shoot the zombies, that's part of the experience."
Character actor Geoff Muller echoed the sentiment.
"How many places do you get to shoot 'live zombies'?" ruminated Mueller. "Well they aren't really alive because they are zombies, but you know what I mean."
Additionally, producer and co-owner of the Hollywood Sports park Giovanni D'Egidio revealed that the playing fields are all movie sets which incorporate actual props and set pieces from blockbusters such as "Starship Troopers," "Saving Private Ryan," "Mad Max," "Tomb Raider," and "Water World." Some sets also mimic scenes that can be found in video games like "Call of Duty" as well.
"There's a unique aspect to this park, and that's what [attendees] should focus on," Paxton said. "[We] are a contender in the haunt industry."
The haunt officially opens on Oct. 4 and takes place every Friday and Saturday until its finale on Oct. 31; it will run for ten days. Admission to the event costs about $30, which includes entry into the park and access into the mazes, killzones, and scarezones. For a different price, attendees may participate in the Haunted Fields of Horror, a Halloween incarnation of the daytime park.
Latest posts by Emily Chang-Chien
(see all)