Crackin' Kitchen is a Hawaiian-based restaurant from Waikiki known for bringing its Hawaiian flare to the south's seafood boil, and has brought its second location to Old Pasadena.
Crackin Kitchen is amongst the first restaurants to do Hawaiian-Cajun seafood. This is a new concept of food, so if you like Cajun food or if you fancy Hawaiian food, then this spot is especially for you.
With their wide range of options, including brunch, Crackin Kitchen offers things from appetizers to mussel pots, which come in a variety of flavors. The star of the show is located smack dab in the middle of the menu, their Hawaiian cajun combos.
They offer a variety of combos and depending on your taste buds as well as your wallet, the combos start at 40 bucks! However, they can feed up to 3 people and since you are paying for seafood, it is well worth it. All the combos include clams, mussels, corn, potatoes and andouille sausage.
So if you choose something on the pricier side, lobster crab for example, you'd be getting a lot of food. Crackin Kitchen offers three different signature sauces to choose from and three levels of spiciness (mild, hot and XXX). Sounds dangerous, and I'm into it. Their three sauces are either red, white or black; red sauce is the Crackin Kitchen cajun, using chili straight from Hawaii, the black sauce is made up of Hawaiian cacao and freshly cracked black pepper and the white is a Maui onion base with lemon butter.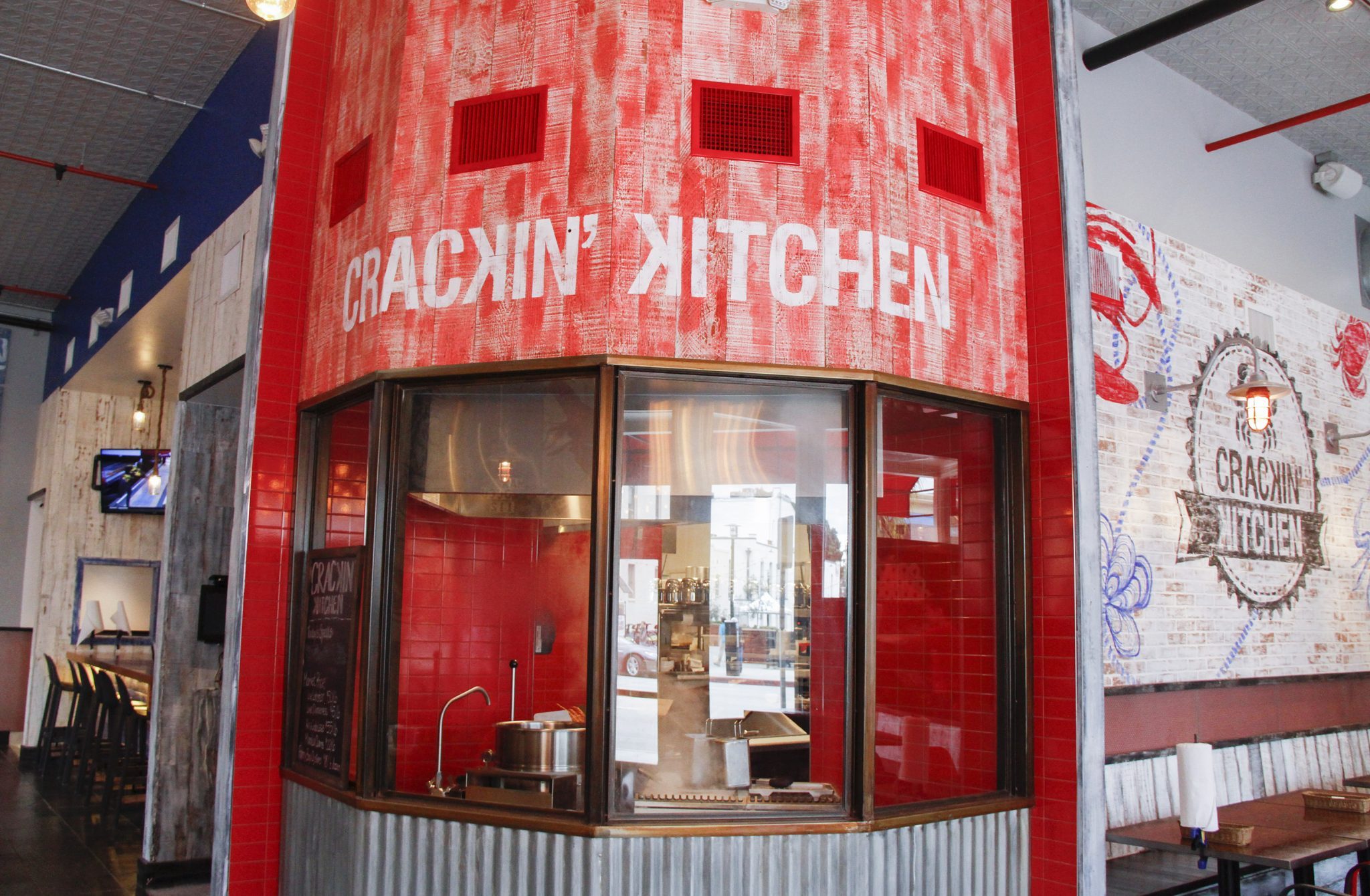 I asked my server, the oh so friendly Nathan, which was the best in terms of taste and physical presentation. I needed something eye-grabbing, something that'll make the people sitting adjacent say, "I'll have what they're having." He directed me to one of their combos and I said, "I'll take it."
I ended up ordering the shrimp combo, which came with one and a half pounds of shrimp and the clams, potatoes and sausages I mentioned earlier. This combo came with the choice of two sauces, so I went with the red and white sauce and I made it hot! Not XXX, but I needed a little heat. I added fries on the side because why not? However their side dish choices were all so tempting. Grilled spam slices, creamy garlic pasta and garlic butter rice. Uhm, yes please!
When the food arrived I was super excited and famished. I hadn't eaten all day because I planned to pig out. My server put a bib on me and laid down some paper before laying the food down right before my eyes. First, he laid out the white sauce covered goodies, I knew because I could see the lemon slices fall onto a paper. Then, came the red sauce shrimp and stuff, I could smell the spices and was ready for the heat.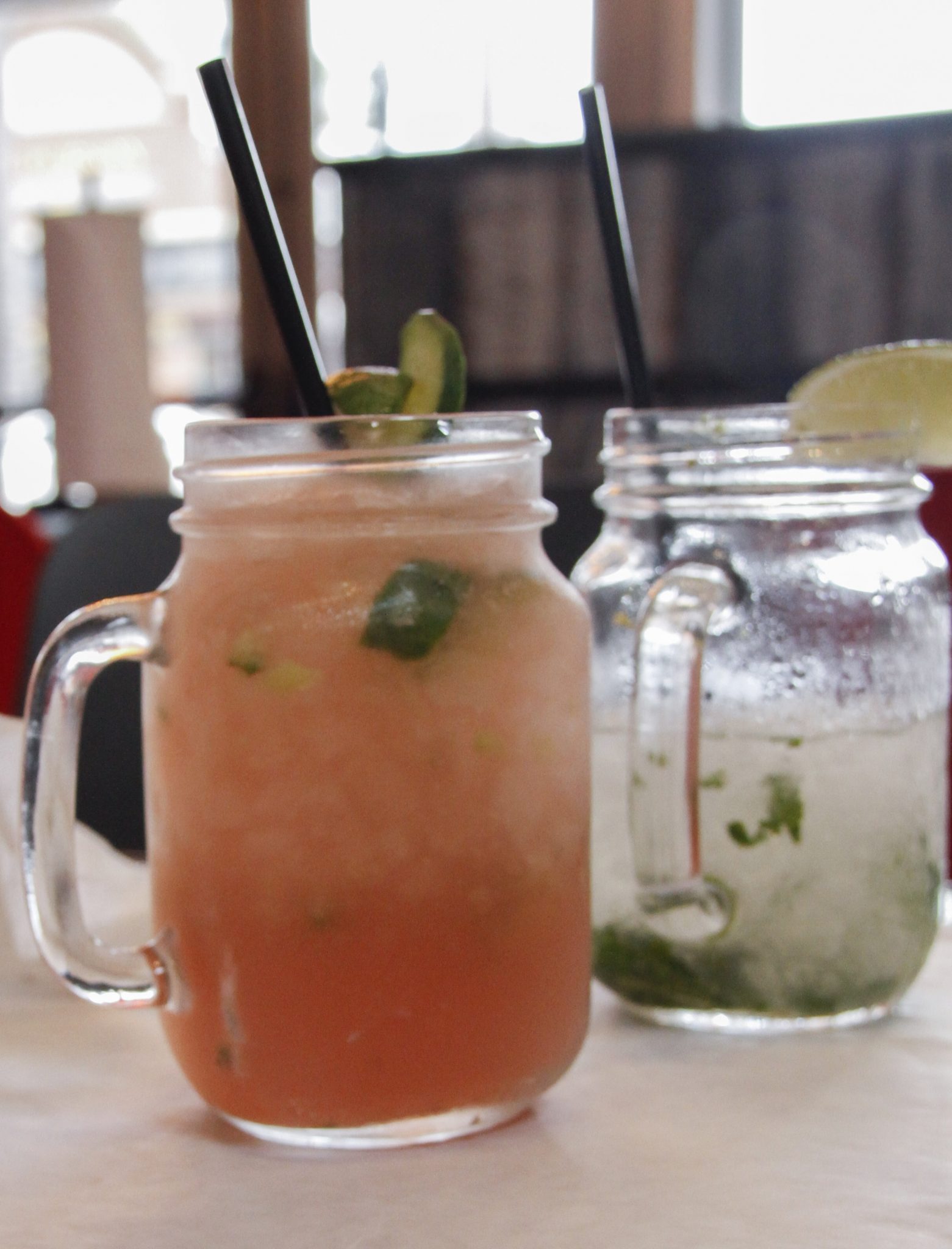 I went for the corn on the cob covered in their white sauce first! Juicy and sweet, just the way I like it. I could not decide which flavor I enjoyed more. It honestly was a lot of work peeling the shrimp, but I got the hang of it eventually. I don't love the idea of the sauce on the outside of the shell because that's where all the flavor is. That is what I would say one of the main characteristics of the food is. I like doing minimal effort in getting maximum flavor.
Overall it was a good experience, although I didn't think that way at the beginning, because I was so wrapped up in complaining about the hard labor I had to do to eat the shrimp. Once I discovered the tool you use to make the peeling easier and I dunked my freshly peeled shrimp into the sauce, it was a game changer from then.
My server Nathan kept mentioning the lobster mac and cheese, which is on their brunch menu alongside bottomless mimosas. He also said the sweet onion salad is worth trying. They also have clam chowder smothered fries and gumbo I kept eyeing, all within a reasonable price. Their staff was super friendly, the restaurant was clean and in tip top shape, I'd rate this restaurant a B+.
Latest posts by Chardonae Johnson
(see all)