Forget about making sourdough or banana bread this quarantine season, make something that any millennial is gonna love. Think of a regular pound cake, but pour a White Claw into the batter and now you have the perfect dessert for any college student in 2020.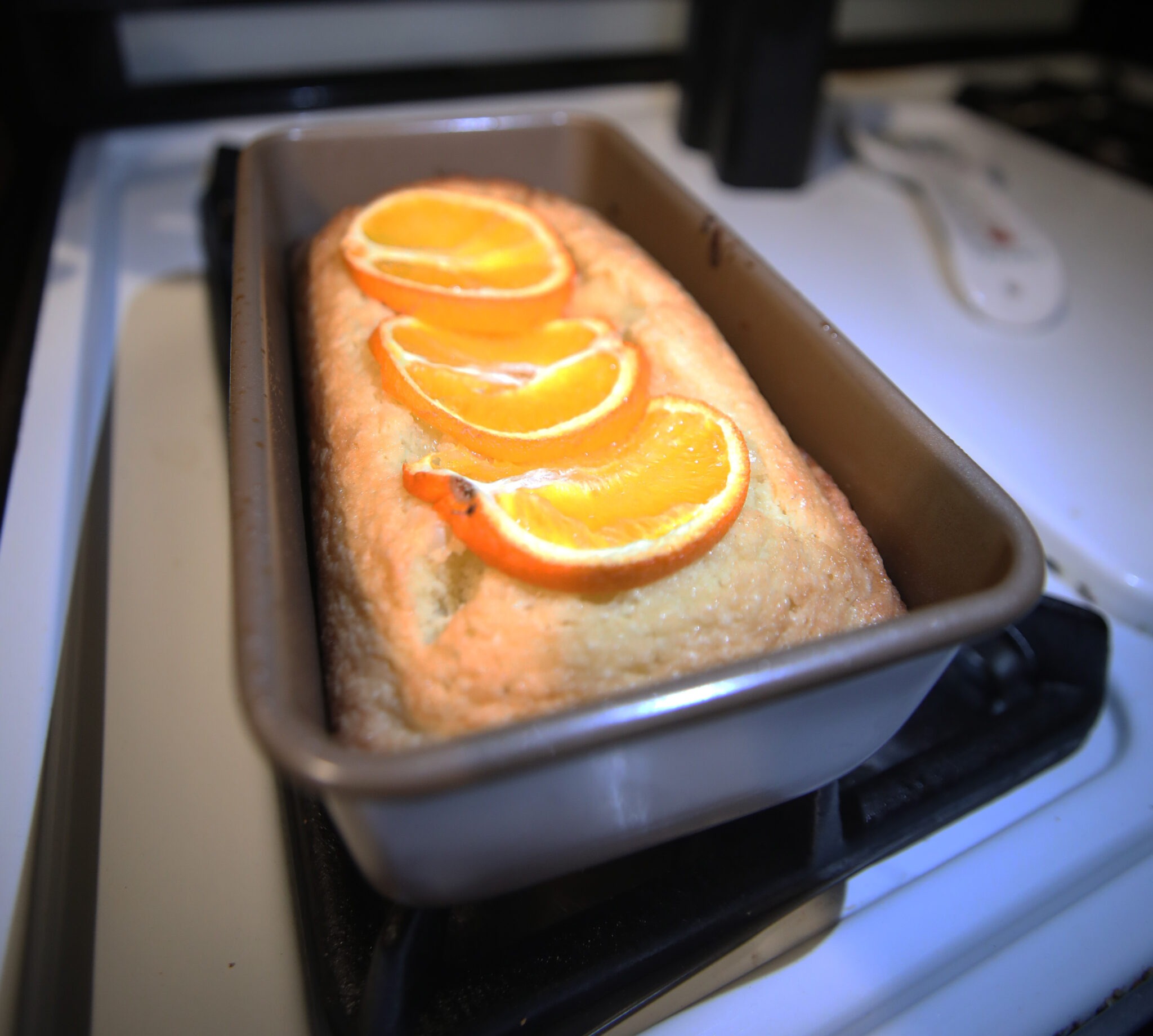 Taken from the cookbook "Dirtbag Cuisine," culinary artist Bethy Squires shows readers how to make a 7Up cake by substituting the soda for a White Claw hard seltzer.
The recipe calls for:
3 cups flour
3 cups sugar
3 eggs
2 tsp baking powder
1 tsp turmeric
1 ¼ cup olive oil
½ tsp salt
¼ tsp vanilla extract
2 oranges
1 gnarly squeeze of lime juice
1 lime White Claw
The tagline of the cookbook, "Trash Food for Garbage Times" was fitting while collecting the ingredients to make the cake because of the current quarantine situation. Social distancing and keeping a mask on at all times during the shopping experience was interesting to say the least. To make sure all items that would be purchased were also germ free, employees would sanitize the conveyor belt and card reader after every customer walked through the line.
Getting back from the market to set up for the recipe was fun, but the amount of sugar needed to bake it was surprising. It definitely makes up for it in the end result though, trust me.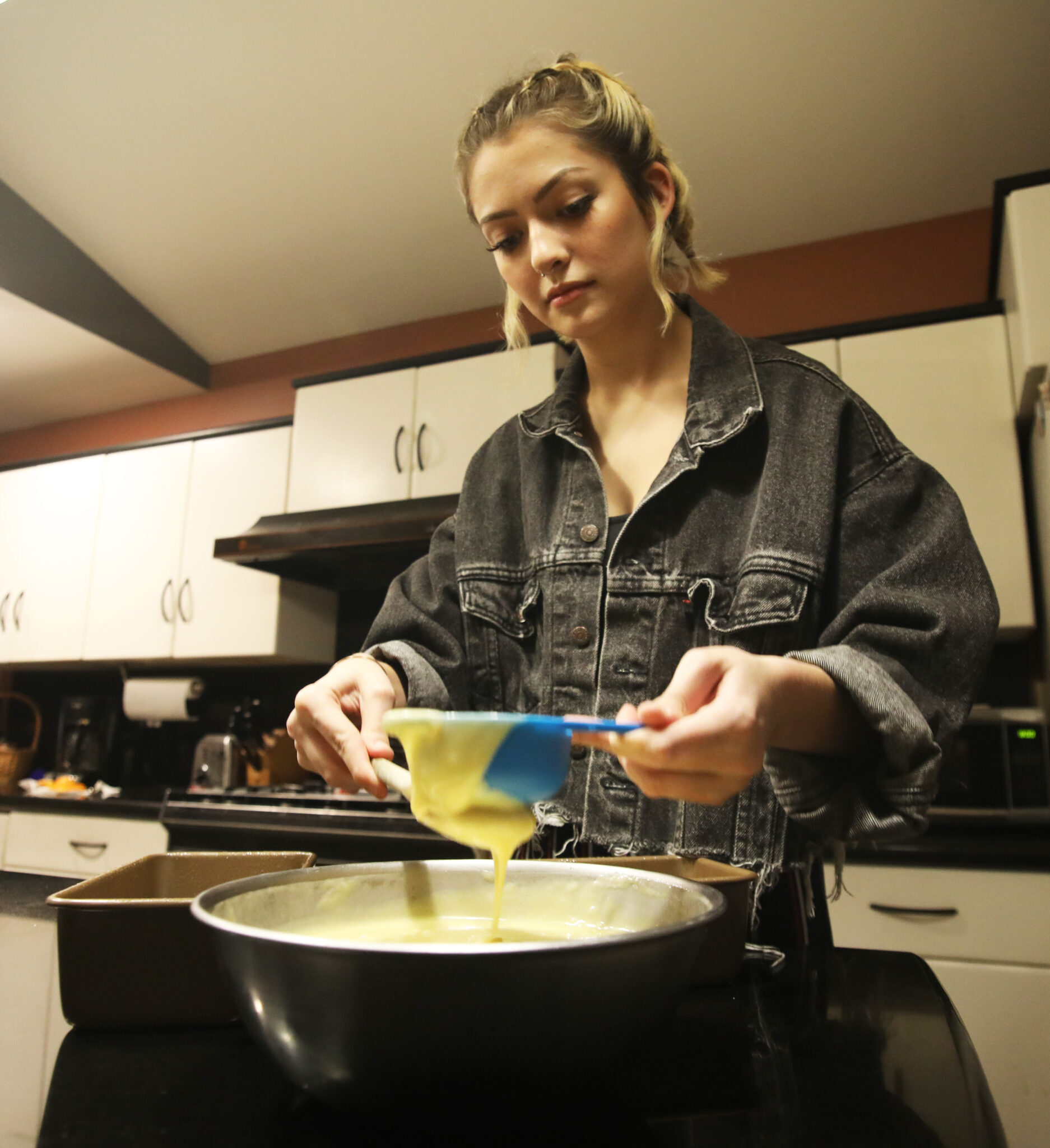 As far as mixing the ingredients together goes, it was enjoyable until I read that before mixing the lime White Claw into the batter it would turn into an "upsettingly thick paste." Sure enough, it did, until stirring in the White Claw where it transformed into a "normal-ass cake batter" said Squires.
The oven had been previously set at 370 degrees and the recipe called for baking the dessert for approximately 35 minutes, or whenever a toothpick came clean out of the cake. I decided to leave the cake in for 35 minutes, but after taking it out of the oven the middle still looked a bit undercooked, so I left it to bake for five more minutes.
After taking the cake out of the oven to cool, three orange slices were set on top to decorate the White Claw cake and add flavor. After cutting into the cake, I noticed the middle ended up becoming a custard like texture, which actually made the cake even more appealing.
The White Claw cake ended up being delicious, especially with the added orange zest and splash of vanilla extract. Surprisingly I couldn't taste much of the white claw, except for a bit of the lime flavor. The 3 cups of sugar seemed like a lot at first, but helped counteract the sweetness with the full can of White Claw seltzer.
Baking the cake was a fun experience and I fully recommend it to anyone that wants to make something different while being cooped up at home during quarantine. The options for customizing your own cake is endless, substituting other fruit can put a spin on your own dessert. The time for baking sourdough is over, make a White Claw cake from Bethy Squires' "Dirtbag Cuisine."
Latest posts by KaitLynn Markley
(see all)