On the left stood a fully-decked out shinobi, wearing his traditional green pocketed vest and bared the symbol of the hidden leaf village upon the steel plate of his blue bandana. He was digging around through one of his many pockets, and then there it was.
An iPhone was lifted up; its case displaying the word "Naruto" in big orange letters. On his right, standing taller than everyone in the room, was Megatron posing with one arm stretched out toward the sky and the other flexed.
Where else could one find ninjas and giant robots in the same place but at the Pasadena Convention Center's first annual "Anime Pasadena" event, presented by Nerd Bot. The event spanned across seven hours, filled to the brim with unfiltered nerd culture among all kinds of interests.
Though "anime" might be in the name, it certainly wasn't the limit. Sure, there were anime cosplays of characters from the likes of Naruto, Dragon Ball Z, My Hero Academia and many more, but when a Tusken Raider from Star Wars poses for photos with the Teenage Mutant Ninja Turtles as Link from the Legend of Zelda series just strolls by, the scale becomes known.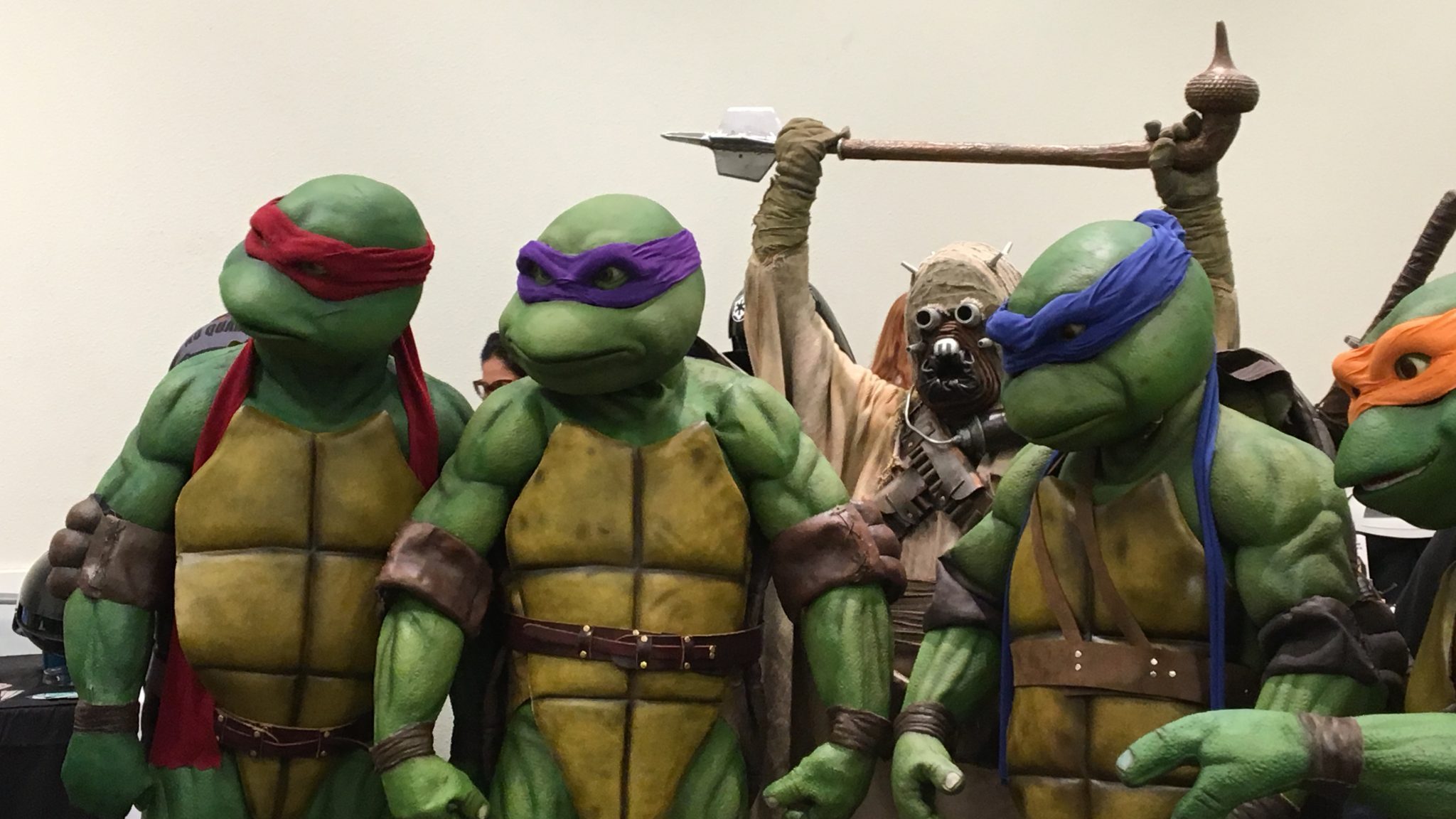 Don't care for cosplay? Well then maybe shopping fits the bill with over 130 different vendors that were open to explore. There were toys, books, games and movies but the real stars of the show were the hand-crafted items that shined with meticulous detail.
Some went huge like the "501st Legion," whose armies of authentic Star Wars costumes and props ruled the scene wherever they went. Others went small but made lasting impressions like "SanjiCraft," whose adorable crochet creatures and characters had people stopping to catch a closer look.
"I make them all myself," Sheri Jordan, creator of SanjiCraft, said. She points to the fairly larger Dragonite (from Pokemon) out of her collection. "Something like this took about five hours."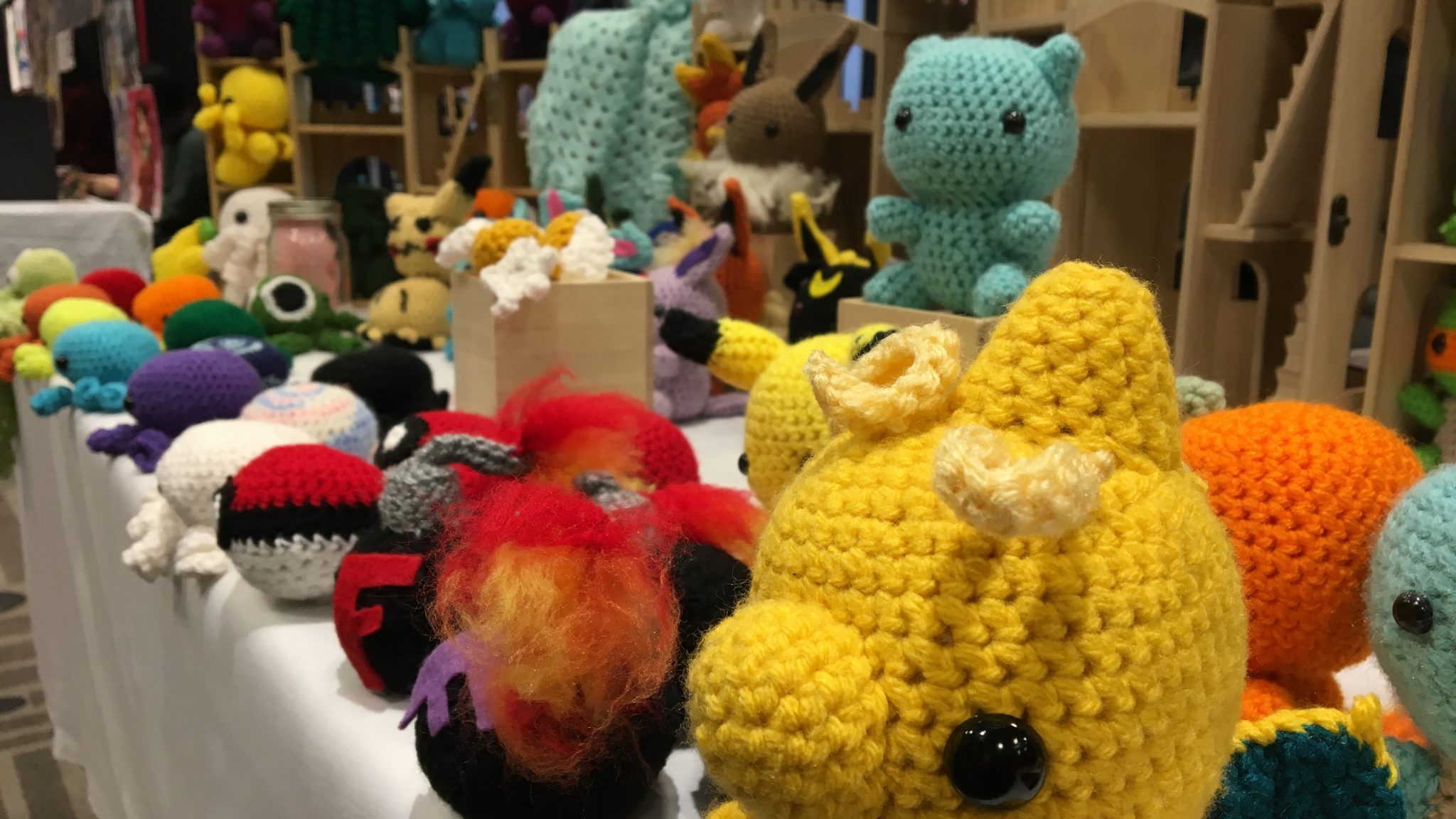 Having found her niche, Sheri Jordan has been making crochet for at least five years and only recently started selling them about a year ago. Though booking events like these can be tough, she was happy just knowing that she has been accepted for her craft.
If buying things weren't part of the plan, then at least there were the many planned events and panels to keep people busy. You want to challenge people to a tournament of the game Dragon Ball FighterZ? Just bring some ear plugs because it'll be loud.
Want to learn how to build sweet props and costumes? There's a panel for that. Maybe you just want to debate with other fans over whether not Goku is a terrible father. Sure, give it a go. Many panels chose to keep the energy up and attendees involved but in all seriousness, at the end of the day this was still a community.
Using Pokémon as an example, Matt Dunford, a seasoned Pokemon trading card game expert, hosted a panel that brought like-minds together to discuss the history over this beloved franchise.
"Pokemon became one of those great passions [for me] when it came out in 1998," Dunford said. "It's that perfect mix of strategy and tactics, strategy as in how you prepare for something and tactics being what you do in the moment."
For Dunford, the competitive side of Pokemon drew the best out of himself, and like many others he was able to form relationships with people thanks to a small electric mouse.
Pokemon or not, many attendees were happy with the results of this convention and when asked over what they liked about the community as a whole, responses varied.
"I'm here for the cosplay and the photography, and this is my first convention ever," Jonathan Husman, a Naruto cosplayer, said. "[This community] is really diverse; there's a lot of different characters to cosplay, different ideas to put around, and it's just things like that that I love."
"I like how open and how expressive [these communities] are to be what they like," Maya Hernandez, an Attack on Titan cosplayer, said. "They are not afraid to show that they love anime."
Between the overwhelming amount of attendees that were more than happy to feel at home among others of similar interests to the amazing cosplays and panels to see and explore, it's safe to say that this event was a success.
For any who missed out, this event has only just kicked off and will be occurring annually, every May 26th so long as the community continues to grow.
Latest posts by Antonio Rios
(see all)