In a game that saw Pasadena maintain a lead until the fourth quarter, Women's water polo let a win slide through their fingers against Saddleback College Saturday, losing by just one point.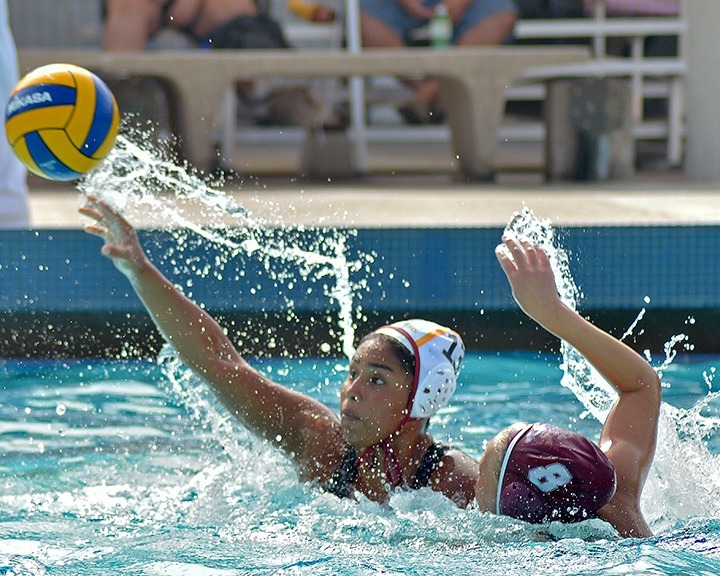 The 13-12 defeat was part of a Battle at the Beach Tournament being hosted by Long Beach City College. The team also lost earlier in the day to Cuesta College in a 18-4 rout.
"They scored 9-0 in the third quarter and we couldn't keep up," said Head Coach Terry Stoddard.
In the end the loss in the Saddleback game came down to a penalty shot they got after a misunderstanding about how many fouls Jazmine Hernandez, utility, had.
"The problem came with Jazmine," said Stoddard. "I thought she had one foul, but they had her with two. So when Jazmine got her third foul she had to come out. She came in and it was an automatic penalty shot for them and it was the shot that made a difference. "
All the while, a cat named Speedo who resides at the pool slept through the ordeal.
Still, Stephanie Velasco scored plenty of goals despite aggressive defense from Saddleback.
"I depend on my teammates to be there and be able to get the ball and shoot it for me," said Velasco.
Saddleback Head Coach Jennifer Higginson advised her players to stay on Velasco at halftime.
Since both losses were non-conference games, Stoddard said they offered the team the chance to practice and get better.
"That's why we entered this tournament," said Stoddard.
Mariana Silva, team captain, has seen a stronger performing team.
"Were communicating more," said Silva.
The coach and players alike felt this game should have been theirs.
"Early in the game, first quarter actually I thought we were controlling the game but we didn't finish those shots," said Stoddard.
Velasco shared the same sentiment.
"I thought we had it to," she said. "We played a really good game. I was really proud of all of them. And it was they best we played together all year."