Overflowing with services aces, stuff blocks, and solid passing the Lancers had a blast in their dominating victory over the Cerritos Falcons on Wednesday evening at PCC. The Lancers maintained an unbreakable wall, demonic serve angles, and a reliable left side which produced the perfect mix of defense and offense. The Lancers went into this game less stressed and ready to have fun making it easy for them to take the match 3-0.
Starting the first set off with a complete shut out, the Lancers greeted the Falcons with the wall of blockers that would torment Cerritos the rest of the set. Middle blockers Izabella Hernandez and Maggie Harris as well as outside hitter Janell Currier did not let up at all. Attack after attack they made sure the Falcons were denied by creating this iron wall via multiple stuff blocks and one-touches. This first line of defense assisted with more than five kills in the first set alone.
PCC ended the first set with a service ace and a score of 25-20. This would lead into the second set where the Lancers' offense would become the center of attention.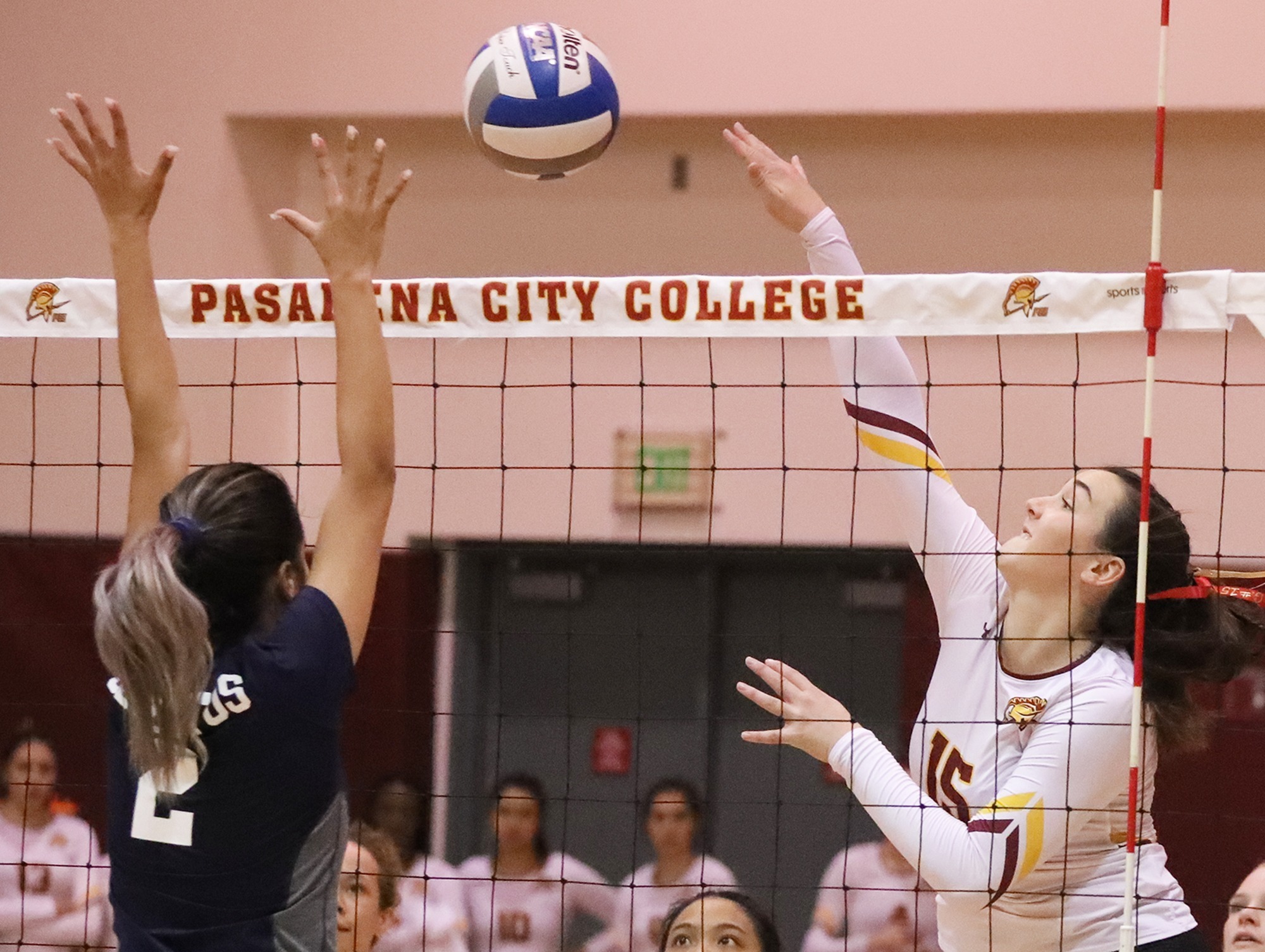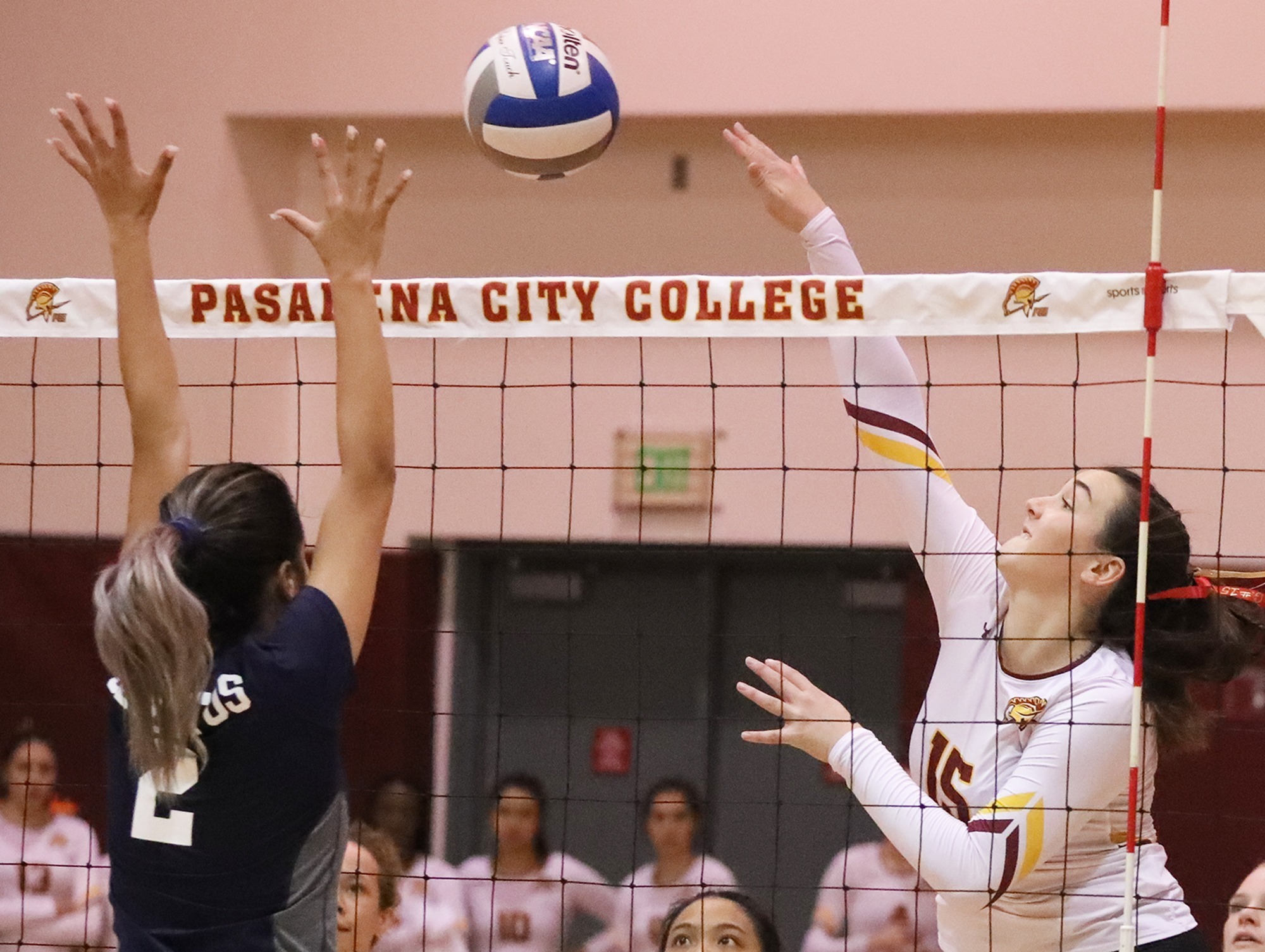 "A lot of my hitters were available today, and passes were good today," said PCC setter Nikki Hernandez.
As the second set erupted, PCC's iron wall had transformed into a full blown offensive barrage. Hernandez had a field day as a sea of spikers consistently ran up to the net screaming for the ball. Pressure from both the left and right sides of the court made it impossible to lock down the Lancers offense. This pressure continued to build as Currier took her turn to serve. With three service aces and a fourth point coming from a formation break, the Lancers assault picked up even more speed.
Head coach Mike Terrill believes that his team performed as well as they did due to a change in mindset.
"Do we feel good going into a match? That's my job, getting us into the mindset," said Terrill. "Our team had so much fun, our bench was going crazy."
Terrill's team showed this mindset as they pulled off flawless combination plays consistently. Hernandez was able to send the ball to outside hitter Nalani Young and Harris for constant pressure. Both of these hitters scored straight down the middle a ridiculous amount. The Falcons then sent the ball out of bounds for the final point of the set ending 25-11.
The third set began and PCC happily introduced Cerritos to their left side defense. Young and Currier offered a devilish amount of pressure with a multitude of attacks that kept the Falcons' back row in check. Together these two racked up more than five kills in the final set.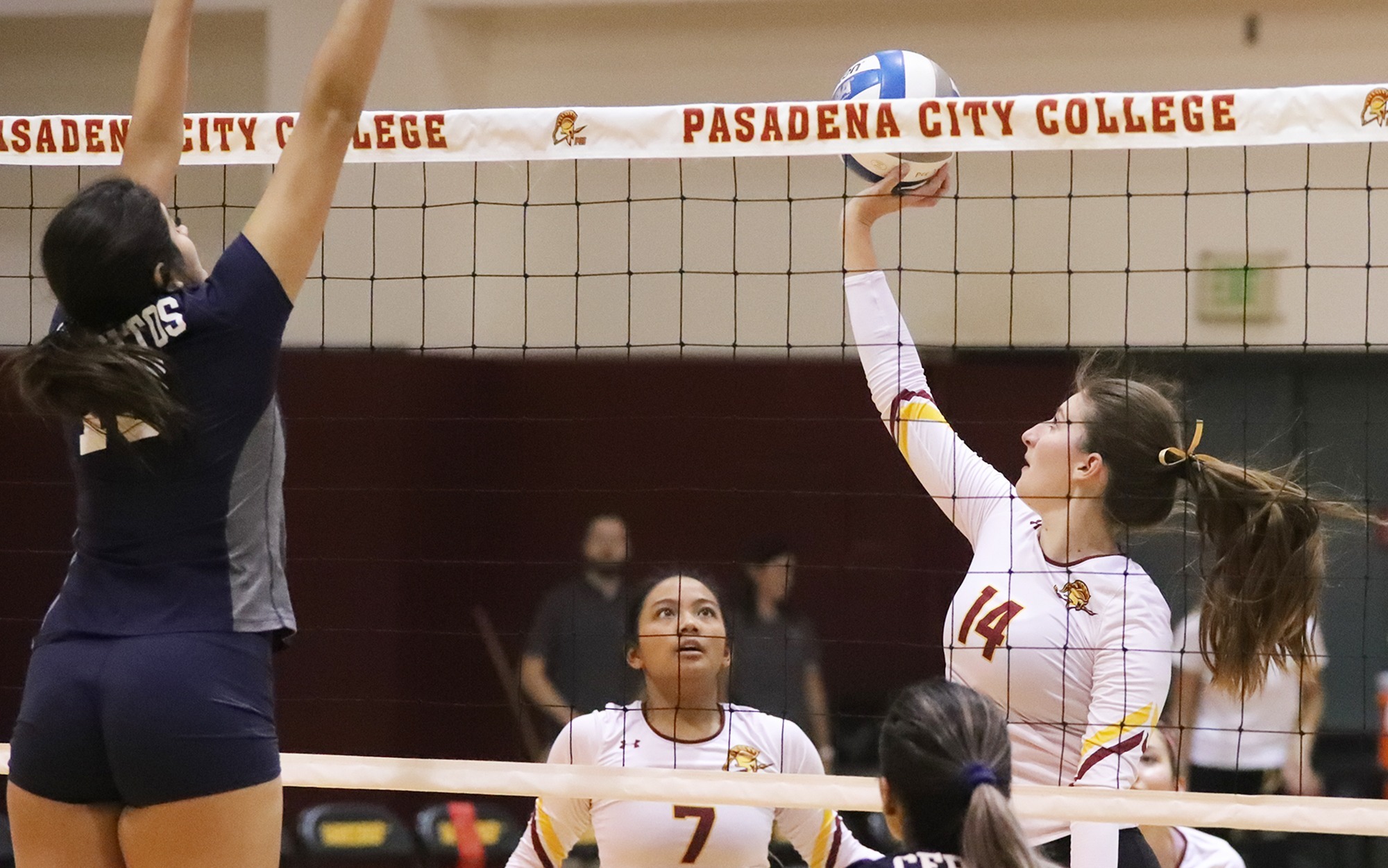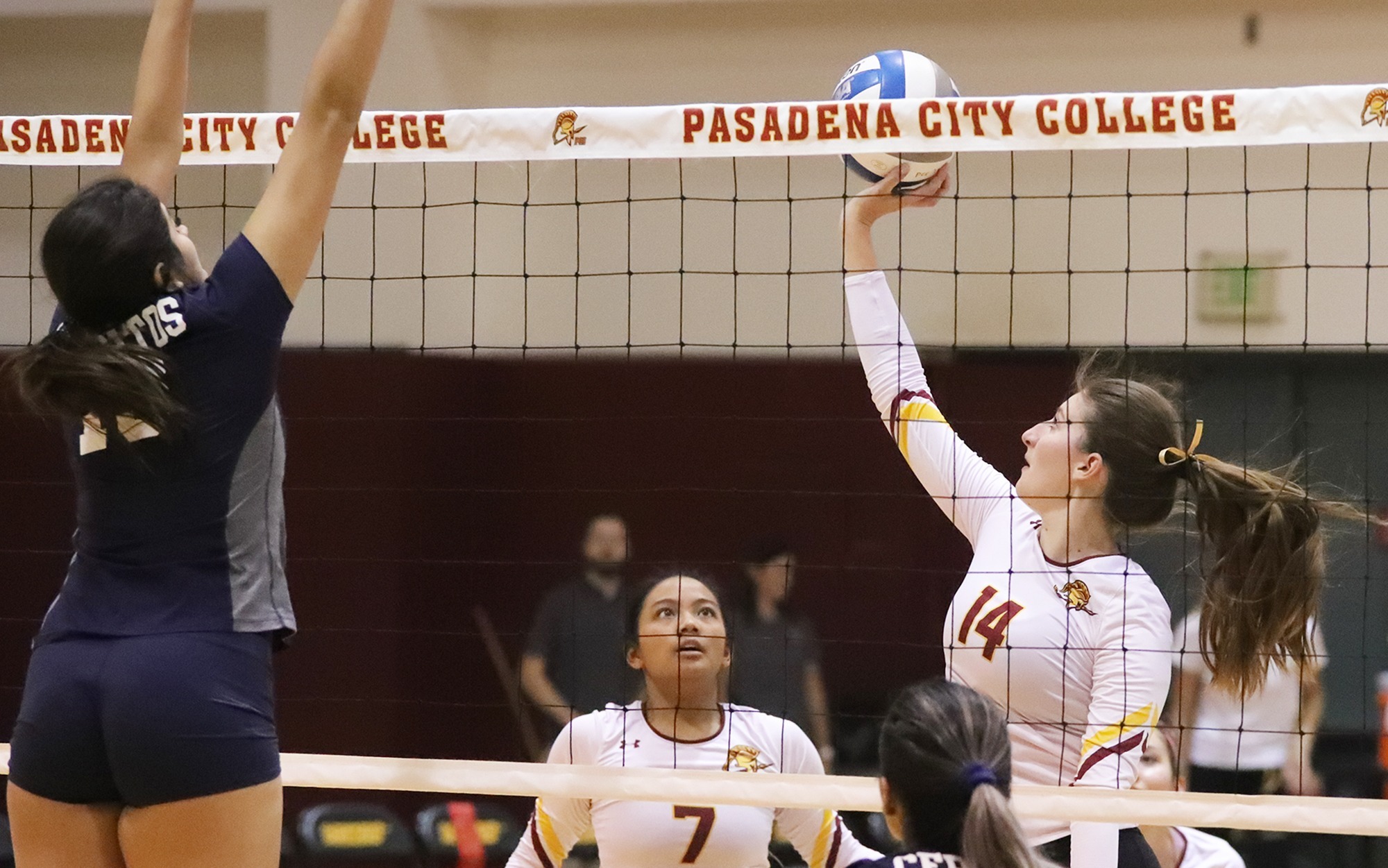 As the third set entered the midgame the Falcons were reminded of a terrifying and familiar piece of artillery, the Lancers' serve. Defensive specialist/libero Emily Ahedo gracefully placed two back to back untouched service aces in the Falcons' court with pinpoint accuracy. The intense aggression of this match came to a thud ending as the Falcons flubbed a serve ending the game 25-17.
Having fun ultimately was the Lancers key to winning.
"This game felt a lot lighter. Our mindset was to come out and have fun." said Currier.
As the Lancers entered their game on Friday against the East Los Angeles Huskies, their momentum continued. They took the game 3-1 and are hopeful to perform better in their next match against LA Harbor's Seahawks.
"LA Harbor is a team that beat us in five sets a couple weeks back. They played so well against us and we had moments where we dominated but they got it done in the fifth set and we didn't," said Terrill. "I have so much faith in our team that we'll be better next Wednesday."
The Lancers next match is at Long Beach City College on Wednesday the 15th at 5:00 p.m.
Latest posts by David Olvera
(see all)