The Pasadena swim team broke 12 records and one of the swimmers gets named Swimmer of Year at the Southern Coast Conference Championship this past weekend at Chaffey College, which qualifies swimmers for the state championships.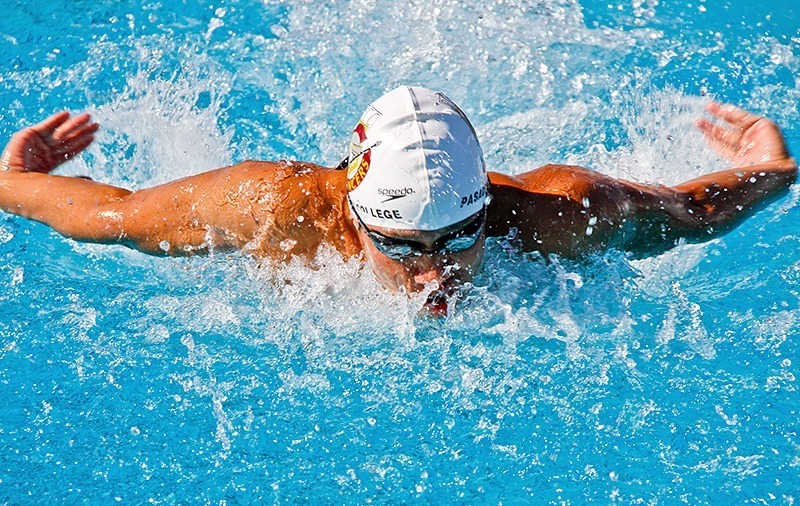 Two of the men swimmers, Michael Chioto and Stephen To, qualified for state championships as well.
Even though ranking fifth place in women�s events and sixth in men�s, PCC won about half of the events held at the championship meet and received a total of 10 gold medals. �I am proud of the work the team put in. [The team] didn�t let the nerves get in the way,� said Coach Terry Stoddard.
Among the gold medals, Shannon Cheung, freshman, took home three individual gold medals. Cheung did not only earn gold medals but she was also named the SCC swimmer of the year.
On the men�s team, Michael Chioto and Stephen To swam hard enough to qualify in the upcoming CCAAA State Championships. � I feel very accomplished and very good about [the results] because I dropped a lot of time in them. I�m happy to make state times with that,� said Chioto.
In the women�s swim, Erolyn Bashman, freshman, was satistified with the results in the SCC.� �I think we did really well. We all swam the races we wanted and how we wanted to swim in it. It was really exiting,� she said.
Paige Watroba, sophomore, believes that dedication was the key for the team�s success. �[The swimmers] were not competing for conference but they are competing for state too. To get ready for conference and then have to do it all over again in those same events is a big deal. And it takes a lot of dedication, which I think that we all have this year,� she said.
Coach Stoddard was also named South Coast Women�s Coach of the year. �It was fun. I am happy with the results. I am humbled and grateful,� said Coach Terry Stoddard.
The Lancers will continue their journey, as the CCCAA State Championships will be held this weekend, April 25 to 27, at East Los Angeles College.