The future of PCC softball looks very bright with the addition of Monica Platts-Tantlinger to the athletic family.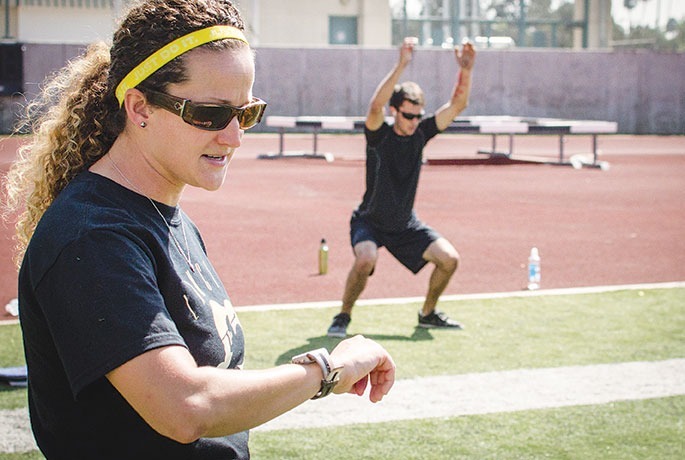 Platts-Tantlinger replaces former head coach Brittany Williams, who has moved on to coach Division III softball at Finlandia University in Hancock, Michigan.
In her first year as head coach, Platts-Tantlinger takes over a Lancer squad that went 15-25 last season and finished sixth in the South Coast Conference (7-14).
A graduate of Cal State Fullerton, Platts-Tantlinger was also an All-Foothill Conference player at Antelope Valley College in 2002-2003.
Although the Lancers' softball program didn't live up to its expectations last season, Platts-Tantlinger is ecstatic about the head coaching opportunity.
"It's been a goal of mine for a while to run my own program and be the leader of a school that is right on the cusp of greatness, and I really feel that describes the ladies here at PCC." Platts-Tantlinger explained. "This softball program is right on the edge of being something great."
A fiery ball of excitement and energy, Platts-Tantlinger has years of experience as an assistant coach on both the community college level as well as Division I. Last year Platts-Tantlinger was an assistant coach at East Los Angeles College.
The Lancers will be the first head coaching position for Platts-Tantlinger whose excitement and passion for the game radiates any room or field.
"This program excites me because I have the same underdog mentality." Platts-Tantlinger added. "If I can motivate these ladies and make them believe we're capable of greatness, we could be going to the playoffs."
For Platts-Tantlinger, accepting the head coaching position is about much more than just winning games on the field. While her main objective is to win games, Platts-Tantlinger is about building a successful program on and off the field.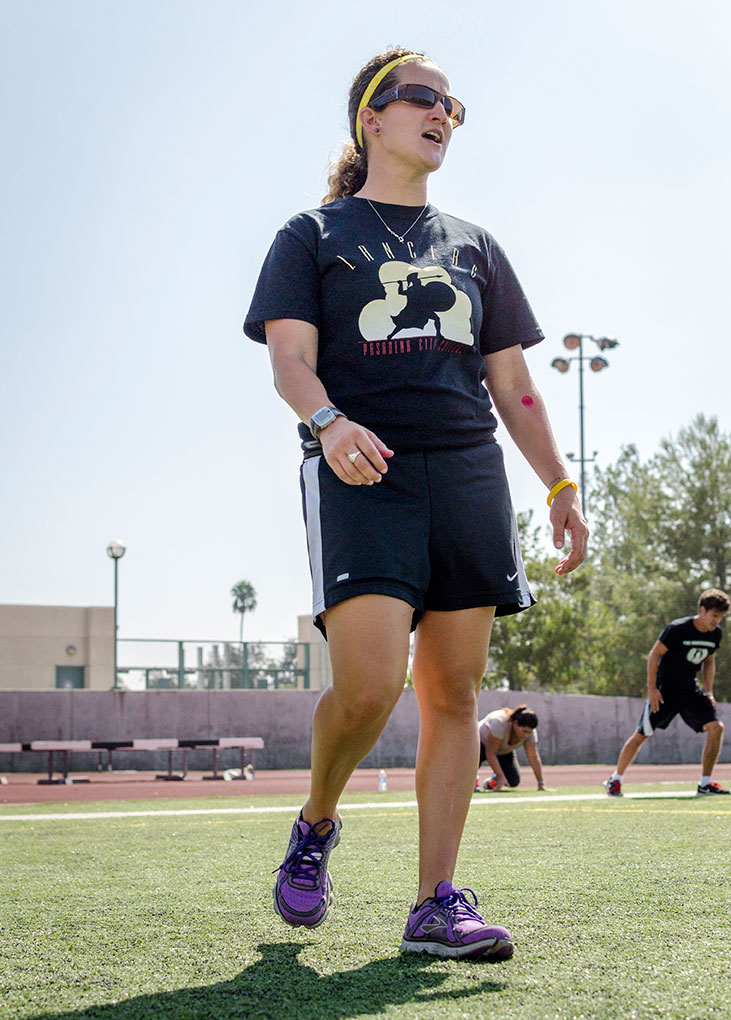 "I will bring fire and passion to this program." Platts-Tantlinger said. "Sometimes athletes have the skills, they just lack the direction and motivation. If you give them something to believe in and strive for, then those skills automatically become weapons against the opponent."
For standout returning short-stop Katelyn Thordarson, the knowledge and excitement that Platts-Tantlinger possesses is already motivating.
"Coach Platts-Tantlinger is definitely a passionate and exciting coach and player," Thordarson added. "You can tell she has experience on multiple levels. I'm super excited about this season because of our amazing coaching staff."
Returning as the assistant coach for the Lancers is Mary Geer. Geer returns to the Lancers program eager and excited about the upcoming season under Platts-Tantlinger.
"Monica was the best choice for this program," Geer added. "She's very knowledgeable and positive and she's just what this program needed. We are both about helping these ladies succeed both on and off the field. The future of the softball program looks very bright."
Latest posts by Daron Grandberry
(see all)