After finishing with a strong and much improved 2013 season that culiminated in a playoff berth, the men's soccer team couldn't pull out a win in a close 1-0 loss against the Oxnard College Condors on Nov. 23.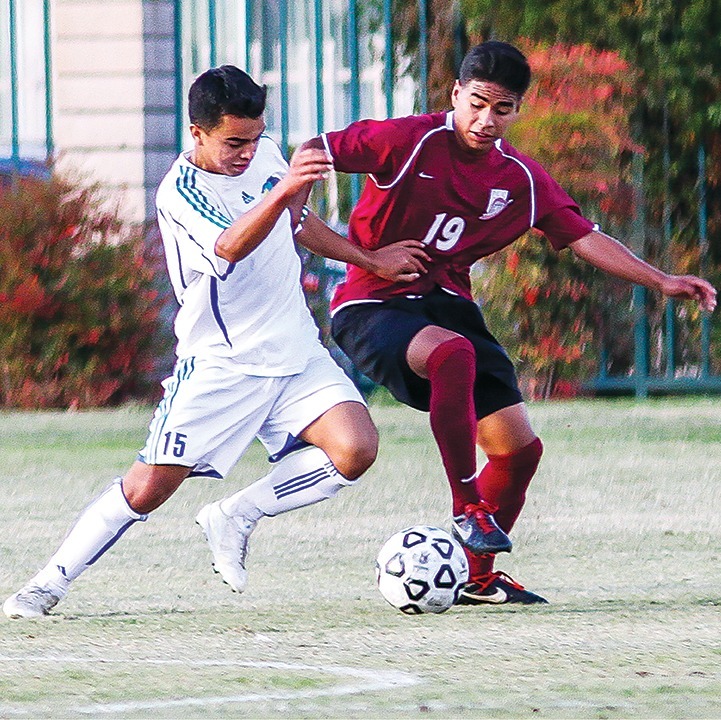 "It was a great run," head coach Edgar Manvelyan said. "They are a tough team to score on, and it showed today. I'm still very proud of our effort."
It wasn't until the 59th minute when the Condors scored the only goal of the game. After making two spectacular leaping saves, goalie Gaetano Perez, who made seven saves in all during the game, couldn't turn away the goal that ended the Lancers' season.
"Oxnard is a very strong, technical team," Manvelyan said. "The guys threw everything at them and we just came up a little bit short."
The Lancers had "home field" advantage, but played at Azusa Pacific University because their field is not SCC regulation size.
PCC came on strong in the second half but just couldn't find the goal. Oxnard defenders stopped forward Luis Flores in the 56th minute after driving the ball deep into Condors territory.
"I think we had more athleticism," Manvelyan said. "We really pushed the play in the second half."
The Lancers finished 3rd in their conference and grabbed the 7th seed going into the playoffs. It was the first time since 2008 that PCC made it into the playoffs.
On a bright note, Perez was named SCC Co-Defensive Player of the Year. He broke records as the college's all-time saves and shutouts leader. Perez had two great seasons with the Lancers, finishing with 183 saves and 10 shutouts.
"I don't really think about it," Perez said. "It's a good feeling to have, though. We had a great season and I hope the team is just as good next year."
Latest posts by Philip McCormick
(see all)