PCC's baseball team had a strong start to their first win against Mt. San Antonio College this season, with a score of 4-2 on Tuesday. The team was anticipating a positive outcome for the conference since it was their first game against Mt. SAC since last year's 2-1 victory of the 2019 season. PCC's record of 7-8 gave them the perfect opportunity to make their season back to even and build on their momentum.
PCC's previous performance against Mt. SAC raised concerns on the competition of the conference. Tony Barbone, PCC's Athletic Director reassured that the team would use the game as a learning experience no matter the outcome.
"I think the depth of our conference is very apparent. I've been to 19 conferences, every team is solid, every team has great leadership, and it's pretty competitive," said Barbone. "Every challenge is a learning experience and one of the things going our way or against us is that we'll be able to learn whether we're out in front or we're the tortoises that gotta catch up."
The Lancers started off the game with first baseman Dino Miranda's single to left field where he was credited with an RBI and scored to make it 1-0. Both teams went head to head until Mt. SAC overtook PCC during the top of the 6th inning with a score of 2-1.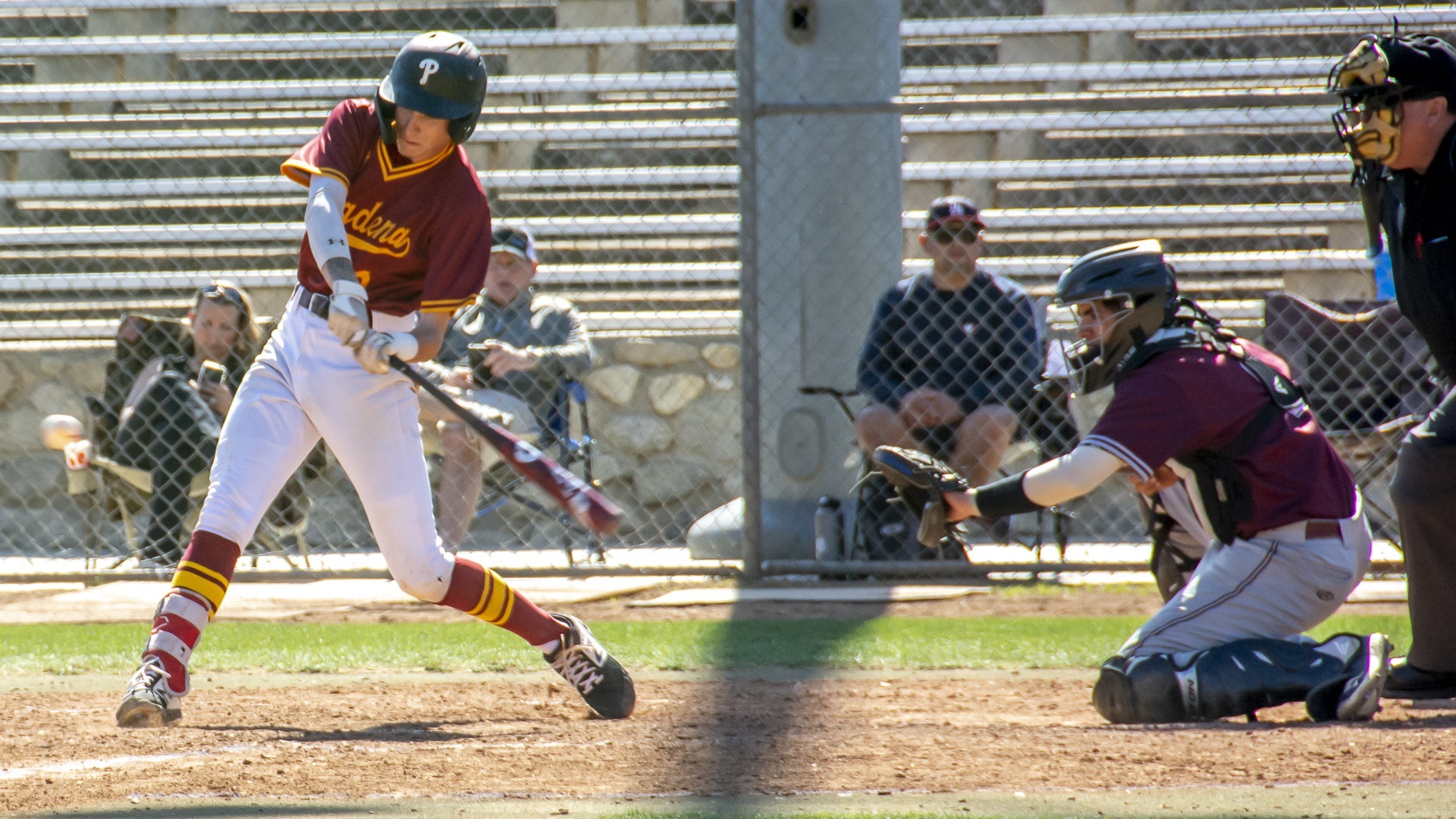 "I think we played really clean baseball, we had great runner control, had some really tough at bats and stayed in the game the entire time. I feel personally, I stuck to my approach really well and stayed locked in to help my teammates," said Sophomore Marco Martinez . "As a team I think we really need to focus on improving our bunt defense as well as our hitting approaches. In past games we have been having trouble with defending bunts, as well as giving away too many at bats by falling out of our approaches."
One of the best plays in the game was during the 8th inning when outfielder Tai Walton hit a triple to left center and got 2 RBI's which brought the Lancers back into the game with a score of 3-2.
"Everyone's playing hard, everyone has poise, and they're making the plays they need to make," said pitcher Max Masucci .
Another key highlight from the conference game was Benny Torres' pitching performance which closed the game out with a final score of 4-2 with 3.2 innings pitched.
PCC continued into another game against the Mounties in the South Coast conference two days later. Unfortunately after their first win, the Lancers lost their away game to Mt. SAC with a score of 7-6 on Thursday. After their loss, PCC came back for a final win against Mt. SAC at home with a final score of 8-4 on Saturday.
The Lancers carry a current record of 9-9 and will be playing their next conference game against Cerritos College on Tuesday, Mar. 3.
Latest posts by KaitLynn Markley
(see all)