In a forum Tuesday afternoon in the quad, candidates for student trustee explained their qualifications, motivations for running and how they will advocate for students' interests if elected.
The student trustee serves as a liaison between the Board of Trustees and PCC's Associated Students. At Board of Trustees meetings, they represent the student body, holding the power to make and second motions, participate in discussion and have an advisory vote. The Student Trustee also sits on the Associated Students executive board in an advisory capacity.
Three of the candidates, Laura Electa Hayes, Zeinab Raad and Elysia Adi, spoke at the forum,  answering questions posed by Student Affairs advisor Carrie Afuso. The fourth candidate for the position, Sehi Jordan, was unable to attend.
Each candidate explained their platform and the main issues they intend to prioritize as student trustee.
Raad illustrated her objectives in an acronym of each letter in her last name: Representation, Affordability, Action for equity and Diversity.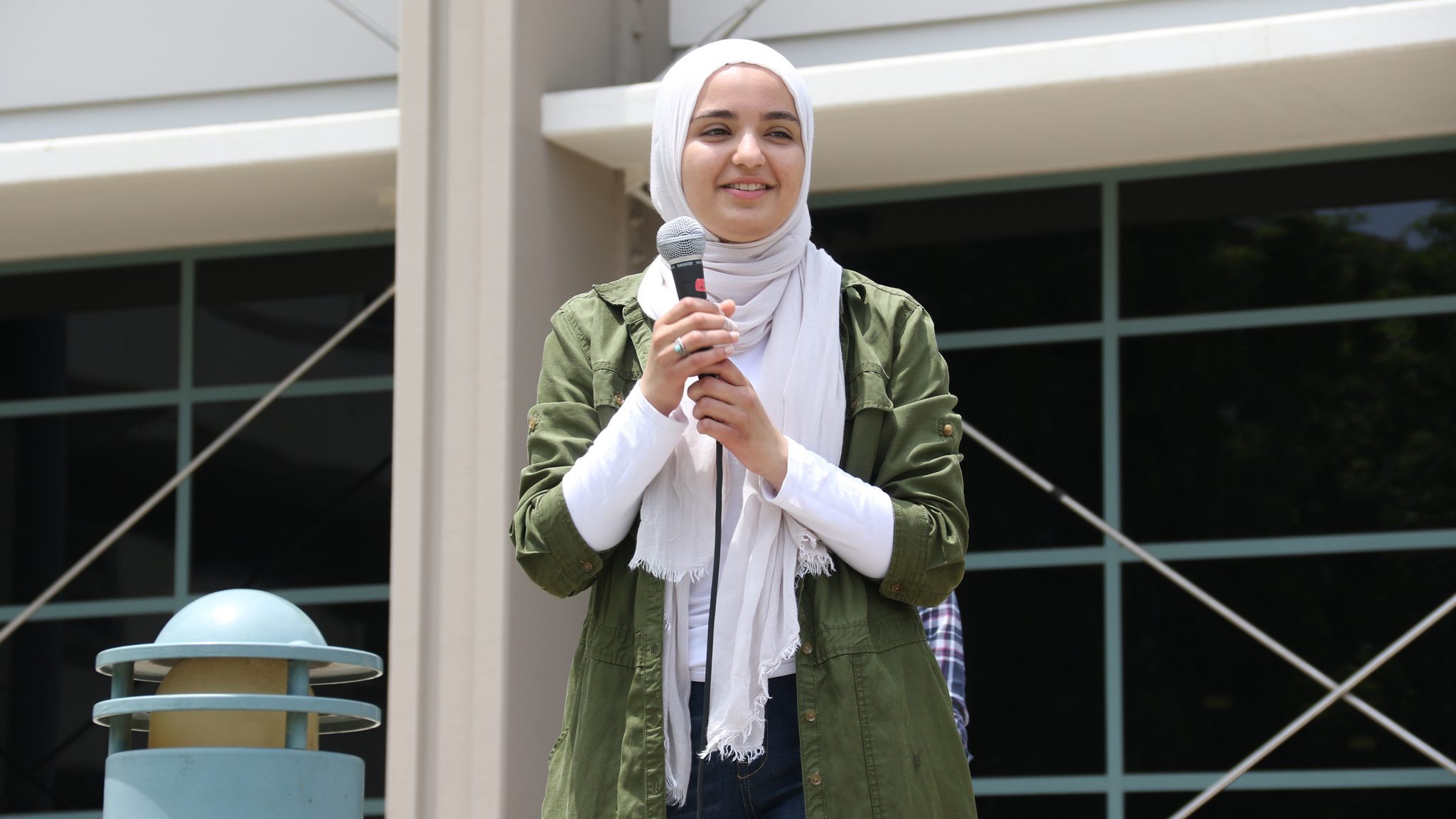 "Representation is key to this campus because I think every student voice deserves to be heard and I know that international students, returning students, mothers, fathers need to be represented, need to have a voice," she said.
Acknowledgement and representation of all the many different kinds of students at PCC are key priorities for all of the candidates.
Hayes, a mother of three returning to college, hopes to advocate for nontraditional students such as herself. She also seeks to ensure that the administration doesn't forget that students of color make up the majority of the college and should be treated as such.
"As a returning student, I have a lot of life experience behind me and I can represent our community—which is not a 'minority' community," Hayes said. "78 percent of the students here are students of color and we need to be represented."
Hayes also spoke on her devotion to veteran students. She mentioned the previous plans to open a Veterans Affairs (VA) clinic at PCC to serve not only student veterans but all those in the area, a project that would have been the nation's first veterans clinic on a community college campus. In 2016, the local community had raised $300,000 in funding for the project but no official plans had emerged for its creation. Over two years later, there is still no VA clinic on campus, leaving the local veteran community to travel across the county for care.
"My goal is to have that be an item on the Board's agenda so that they can talk about it and get it started because there is no VA clinic on the eastside [of Los Angeles] at all," Hayes said. "All of the veterans in the area have to go to the westside to get their services and that is not okay."
Adi also has some specific plans in mind to better students' college experience if elected.
In the wake of the #MeToo movement calling attention to the prevalence of sexual assault and harassment, Adi wants to work with campus police to increase security measures such as surveillance cameras to make sure students feel safe on campus.
"As a victim of sexual assault myself, that's actually very important to me," she said. "I think that the campus has to be a safe haven for everyone … I think that I should be able to come on campus and feel safe and not have any amount of danger posed at me at all. I should be able to go to my car safe at night."
Hayes, Raad and Adi also all recognized the importance of reducing inequities in education.
One way Raad wants to remove barriers to education for students is by increasing college affordability.
"It's deeply personal to me because my mom is a single mother. She returned back to college after having four kids," Raad said. "College affordability is key."
If elected, she plans to advocate for more implementation of zero-textbook-cost courses and open educational resources that allow students to avoid costly textbook fees.
When the candidates were asked about their qualifications for the position, Hayes stated that she is ready to advocate for the student body since she already has a wealth of experience in advocating for her own children.
"I'm a mother of three students on the autism spectrum and I'm an advocate for their needs," Hayes said. "The reason I left school in the first place was to advocate for them full-time."
Hayes is also on the executive boards of PCC's feminist club, the Third Wave, and Homeboy Scholars, a club she helped found this semester for formerly incarcerated students and those affected by the prison system.
If she becomes student trustee next year, Hayes wants to hold regular forums to hear students' thoughts and concerns before Board of Trustees meetings.
"My flyers say, 'A voice for all.' I don't want to be the voice on this campus and our satellite campuses. I want to be your voice. I want to amplify your voices," she said.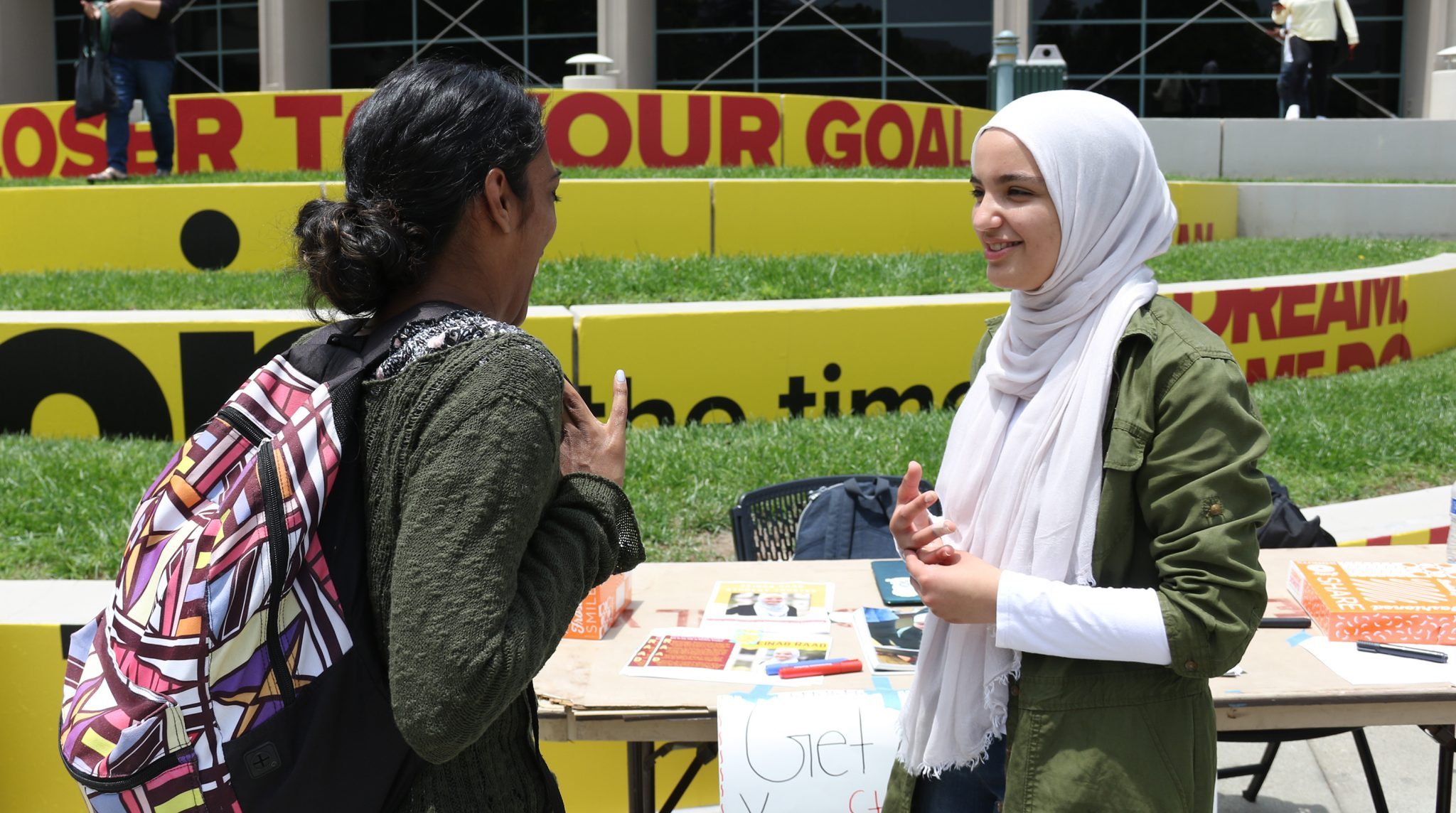 Raad explained that her outgoing nature and affinity for communicating with others is one of her biggest assets as a potential student trustee.
"As student trustee, you are the voice for all the students so just talking to people, allowing them to tell you their ideas, it's key to making change," she said. "I'll literally talk to everybody. I love talking to people. Having that ability to speak to people makes me qualified for this position because this position is all about just talking to people and making their voices heard."
Adi cited her past experience in board positions and the relationships she's developed with members of Associated Students.
"I'm the only candidate here who has actually been affirming their agenda and also who has already made an effort to work with the new [Associated Students executive board] and I can't wait to do that next year," she said.
In conclusion, the candidates spoke on how they've learned and grown from past challenges.
Adi expressed that last year was difficult for her but instead of dwelling on the negatives, she pushed herself to stay occupied and take on more responsibilities. She coaches high school students, works at a church and teaches piano. As the sister of a disabled child who has experienced abuse, she also travelled to Washington D.C. to lobby on behalf of disabled students.
"Even though I did go through a difficult time, I used that and I turned it around to represent who I cared for," Adi said.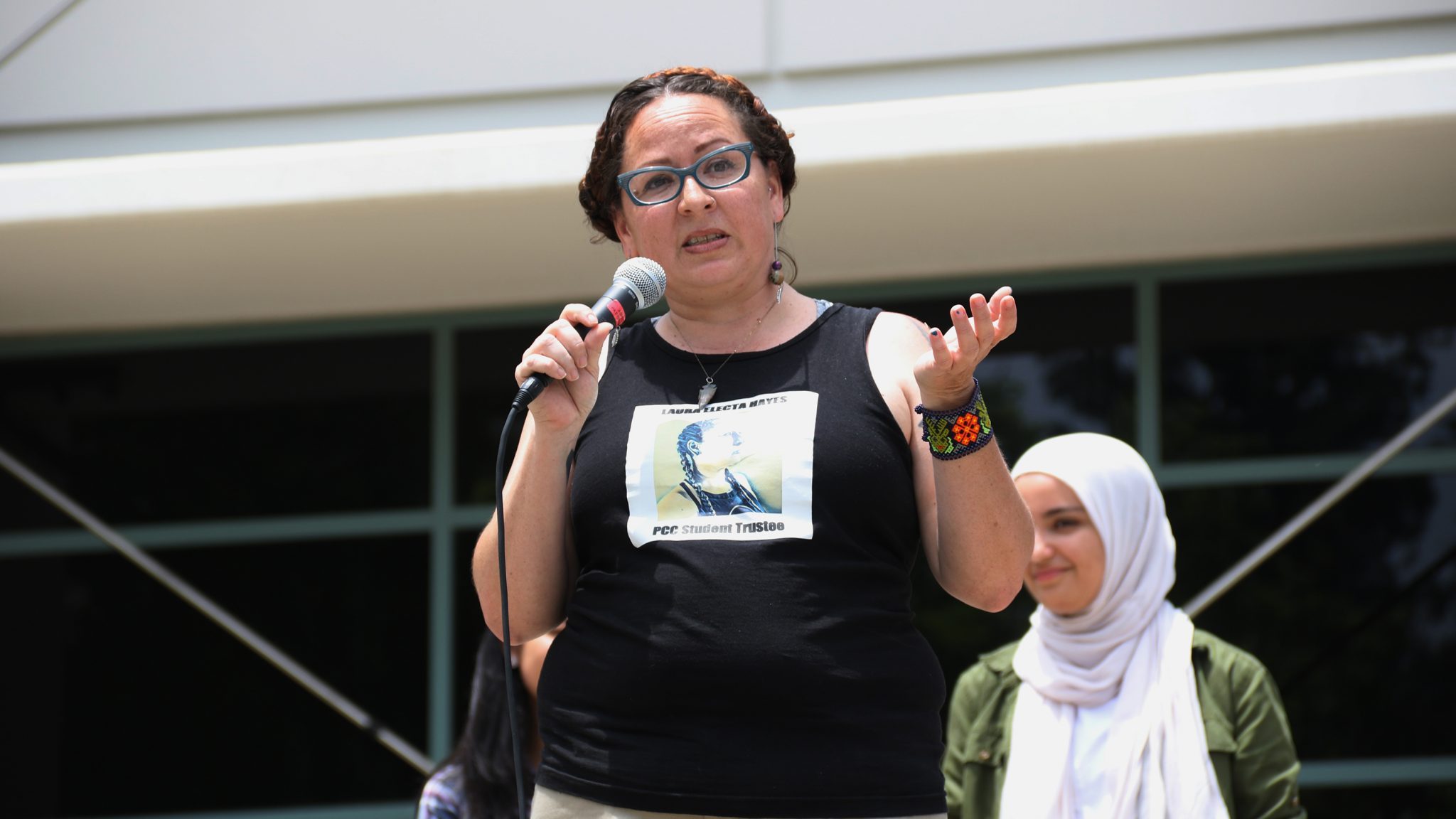 Reflecting on her journey to education, Hayes said that the community at PCC has inspired her to persist and continue until she can return to the institution one day as a professor in her field.
"I started college at 18 with a full scholarship and a Cal Grant and addiction in my past…and that addiction came to my future and I dropped out of school," Hayes said. "This is my fourth time at school and this community is what has made school stick. So, I just want to say that I am here for you, I am here for the long haul. I am going to pursue my goals and eventually I will be back here as a nursing teacher."
At the end of the forum, Afuso encouraged attendees to not only vote for a student trustee, but to continuously express their concerns and ideas to Associated Students during the year.
"Don't let your participation end with voting," Afuso said. "[Student government] needs to hear from you constantly throughout the year. The challenge is going to be to make sure that they represent every voice and sometimes you need to come out and make sure your voice is heard."
Online voting for student trustee takes place Wednesday, June 6 and Thursday, June 7. Emails have been sent to all students' PCC email addresses with a link to vote.
Latest posts by Amanda Nelson
(see all)