Midterms are on the horizon and yet PCC will be offering 80 more sections to help students get more classes they need at the newly added Pasadena City College Rosemead site.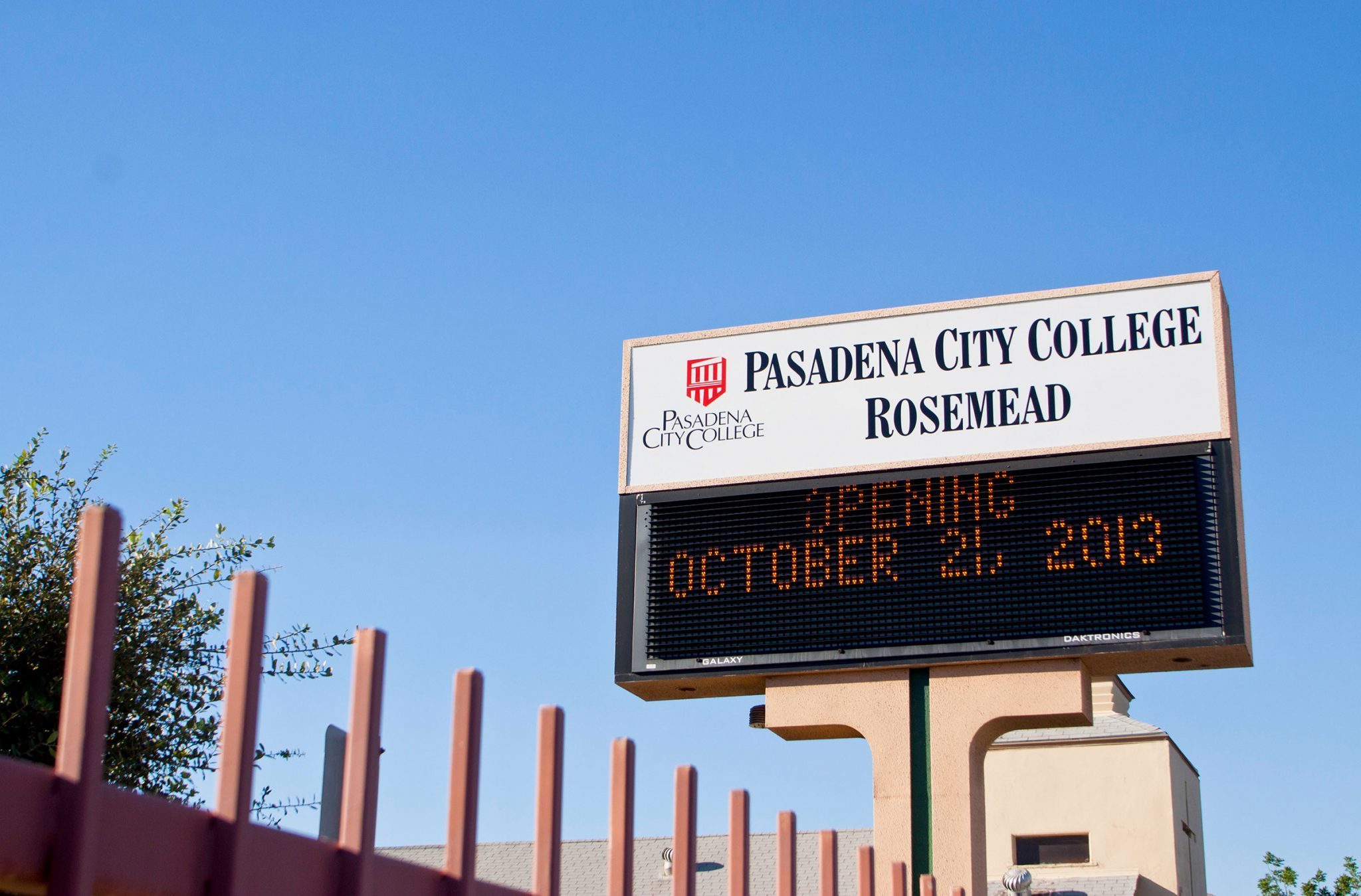 "The opening of this new campus in Rosemead reaffirms one of the goals of the college," Board of Trustees President John Martin said. "[Those goals] are to offer more seats, and serve more students without increasing the costs."
The school lucked out in getting the location. According to Robert Miller, Senior Vice President of Business and College Services, the El Monte Unified School District was looking to lease the space after it was unable to keep the former Adult School open.
"We were able to lease it from them at a very desirable rate," Miller said. "It's already set up to be a teaching environment."
Rosemead community members were requesting Pasadena City College to keep an off campus site in the area as well.
"They had requests from the community," Miller said. "They really did want us to go there."
The site will also help the college meet its Full Time Equivalent Student (FTES) quota, which is the unit of measurement colleges use with the Chancellor's office to receive state funding. This year, the FTES target is 21,682, which his 18 percent higher than the quota last year, according to Miller.
"There's more access now," he said. "[The site] allows us to fully vet the opportunity [to raise FTES]."
The site will allow 80 more sections to open, which gives not only more FTES, but will be more accessible to students who need more classes.
The classes also range from Chinese to Speech Theater Arts, which gives more variety for majors, according to the college website. Student Trustee Simon Fraser said that he would be taking a philosophy class at the Rosemead site and was intrigued to see how it would go.
""I'm looking forward to seeing how the site operates and how the experience is different from being on the main campus," Fraser said. "This will be a good opportunity for me not only as a student, but a trustee of the district to experience first hand the new services that the college will be offering."
Registration began on Sept. 30 and the "late-start" classes will start on Oct. 21.
Latest posts by Philip McCormick
(see all)