Editors Note: This story has been updated since first published.
A statement to clarify the Educational Policies Committee's role in overseeing academic program reviews was approved at the Sept. 9 Academic Senate meeting. The statement defined the Senate's power to change the Student Learning Outcomes for college courses.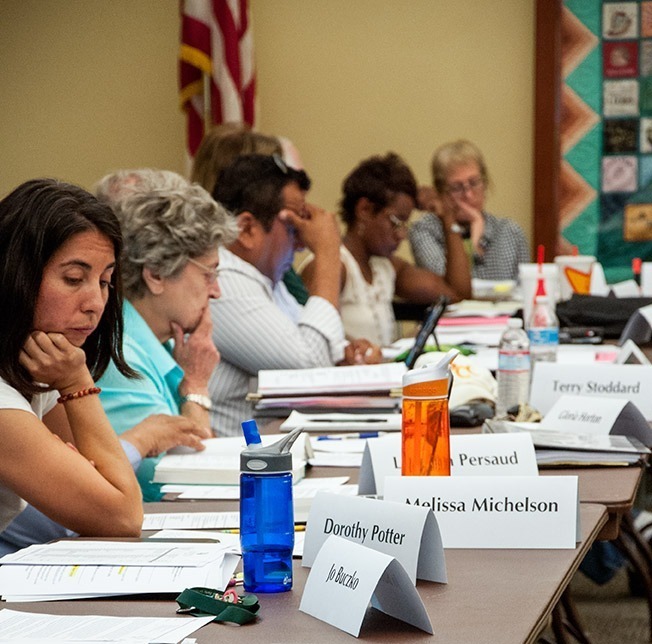 After an extensive and heated debate about the statement, it was eventually approved. Many extensions to the discussion time were added, making the total discussion approximately 56 minutes long.
The wording of the statement was criticized as being unclear. Multiple senators expressed concerns about giving away the power to review programs to the Institutional Effectiveness Committee (IEC).
"The existing policy says that the IEC reviews the reviews," said Dan Haley, Senate treasurer. "They don't do program reviews, they take a look at the reviews that come in from the program reviews and they make changes and go from there."
Haley suggested the Senate make a statement to clarify its role and the IEC's role in program reviews.
"We can make a statement that says the faculty is in charge of program review, not the IEC. They review the review process, not the programs themselves."
Matthew Jordan, co-chair of the IEC, spoke to the Senate in an attempt to clear up the IEC's understanding of its role in program review.
"[In] our current program review process, the program reviews are conducted by faculty," he said. "The IEC reviews the program reviews and provides feedback for consideration by the department."
An attempt to table the discussion, until after spring 2013, was struck down by a roll call vote of 15 opposed to 11 in favor.
Gloria Horton, English, tried to explain the statement in plain terms. "I think we should keep it as clean and simple as possible."
Horton said the statement meant that the IEC reviewed the process of program reviews to make sure they were logical.
Valerie Foster, natural sciences, expressed frustration with the Senate. She said the problem with the Senate is that it is reactive instead of preemptive.
"The documents already say who's in charge of what, and to continue to arguing at nauseum about that, we're not getting anything done in this body. It's ridiculous," she said.
Eventually, Haley made a motion to approve the statement which was passed with 14 votes in favor and eight opposed.