More than 1100 students voted during this years Associated Students elections held on April 16 and 17, an increase from last year, according to Scott Thayer, assistant dean of student affairs.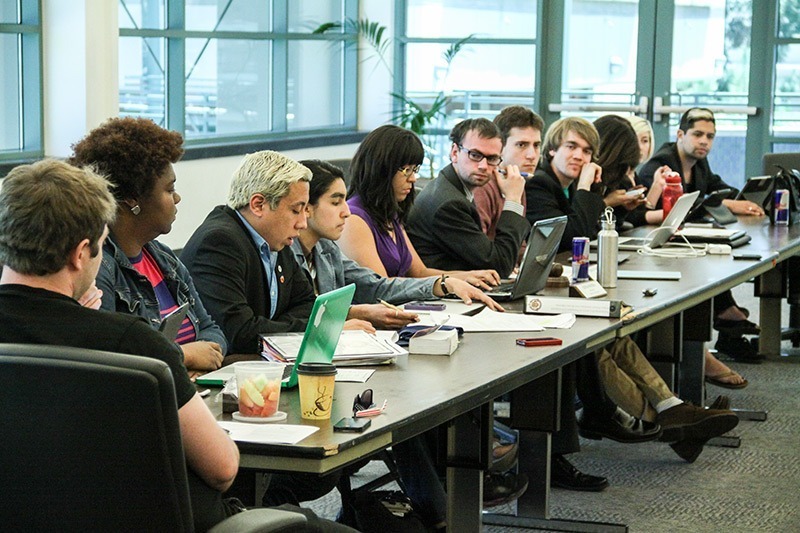 Simon Fraser continues his work in public service as he moves from his current position as AS president to student trustee, beating out Snefuru Hines, 733 to 324.
John Fraser, who is currently working as the vice president of external affairs, won the presidency over Robert Gordon with 732 to 383.
The chief justice position was won by Peter Torres with 661 votes, over Elizabeth Garcia who gained 274 and Paul Ingram-Birkeland who picked up 189. Torres is currently vice president of public relations.
Austin Kank won for vice president for business affairs with 763 votes over Charles Camacho with 339.
Nick Alderete won for vice president for external affairs with 660 votes to Erick Peraza's 437.
Marison Salcedo won for vice president for internal affairs with 742 votes to Valerie Roque's 330.
Irene Lee won for vice president for public relations with 729 votes over Alexys Carter who received 355.
Alyssa Nunez won for vice president for sustainability with 729 votes over Dorcas Llorico who received 366.
There were four offices with students running unopposed. Each candidate received more yes votes than no votes and each was voted into office.
Vice President of Academic Affairs:Â Eric Bustamente.
Vice President for Campus Activities:Â David Zepeda.
Vice President for Cultural Diversity:Â Auriana Duffy,
Vice President for Student Services:Â Miranda Alvarado.
The Election Commission certified the results at 12:50 p.m. on April 18, 2013.
The election was not without controversy.  At the April 17 AS meeting, a motion to impeach was brought against  John Fraser and Nick Alderete separately.
Both had made comments on Facebook that could be considered inappropriate.
The AS voted not to impeach John Fraser for quoting a philosophical comment on genocide.
After a lengthly debate, Alderete put forward -and the AS accepted- his resignation for his comments about the standing Chief Justice Diego Lopez.
"There were a lot of questions [about Facebook]," said Thayer at the Election Commission meeting, "and I think we will have to follow up on that down the road. I did not hear of people doing things that were against our election process."
"I think, despite the Facebook appearance of all this," said president-elect John Fraser. "I think the people who were running the campaign did not have a lot of ill will toward each other."
Thayer ended the meeting by saying, "As we move to a new year, there is a new opportunity for the incoming group to set the tone and the tenor of the representation of 26,000 students. I want to congratulate, and look forward to working with the new group."
Latest posts by Benjamin Simpson
(see all)