The administration just put in place a new structure for the college, combining what were originally 12 academic divisions with 12 deans into six schools with an undetermined number of deans.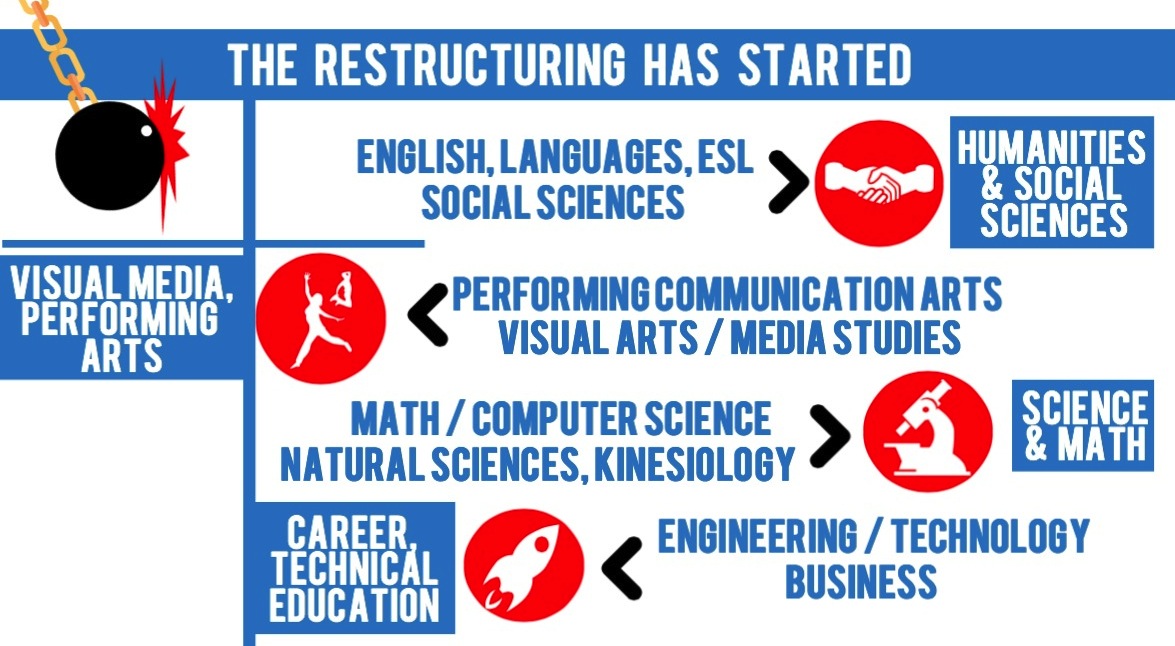 Many are wondering what the consequences of this major reformation will do and has done to the efficiency of the college as a whole.
According to Robert Bell, senior vice president of student learning services, the new structure will provide a stronger voice to faculty and allow students to get their classes more efficiently.
"The goal of reorganization is to establish a model in which the faculty within each school assume a lead role in the formation of decisions that are of direct importance to faculty," Bell said before the implementation of the new structure.
With the new structure, divisions that were formerly "not in communication" with one another in terms of scheduling will be better able to serve students working toward majors that require two disciplines that work together, such as math and science, according to Simon Fraser, Associated Students trustee.
"I think that it makes sense as we start to schedule classes based on students completing degrees or certificates and should reduce the instances of a student needing classes that are cross discipline but traditionally cross scheduled," Fraser said. "Hopefully it will allow for more innovative and cross discipline curriculum to be developed, but [this] will require our faculty to be willing to engage in these completion-minded endeavors."
Other members of the campus community are not so optimistic about the reorganization, which was implemented at the beginning of this semester.
Academic Senate Treasurer Daniel Haley, who was also a member of a senate study team two years ago that overlooked the consequences a possible reorganization, was not confident that the restructuring would help the faculty gain more of a voice in any way.
"There is an adverse effect. We have 12 academic deans, and now we go down to six … I think [the reorganization is] going to dilute the voice of each division," Haley said.
Academic Senate President Eduardo Cairo was also concerned over the possibility of losing six deans who were not chosen to become the heads of the new schools.
"What happens to [them]? We have no idea," he said.
So far, former dean of languages Ted Young left and went on sabbatical at the beginning of the semester, leaving many language faculty concerned over their division.
ESL instructor Melissa Michelson was one of them.
"Many of us are in shock. It was very sad and strange to come into the office with Ted's door closed this week," she said via email.
Bell sent a letter to the ESL and languages faculty earlier this semester explaining Young's leave as going on sabbatical and welcomed their input on any concerns they had.
"This leadership has never been more important than now as we move forward to define the role of the faculty in the establishment of the School of Humanities and Social Sciences," Bell said.
Cairo voiced concern over lack of evidence the administration had to support a major college restructuring.
"Where is the data?" Cairo said. "I don't know how [the administration] came to this conclusion. As part of the Academic Senate, we are not opposed to change. But let's see the data to support it first. We still have not been shown was is wrong with the [former] model."
Latest posts by Christine Michaels
(see all)