No one knows who will be advising the Courier this upcoming fall semester. Last month, the Courier's adviser, Warren Swil, was put on paid administrative leave after an official complaint citing "employee misconduct" was made against him.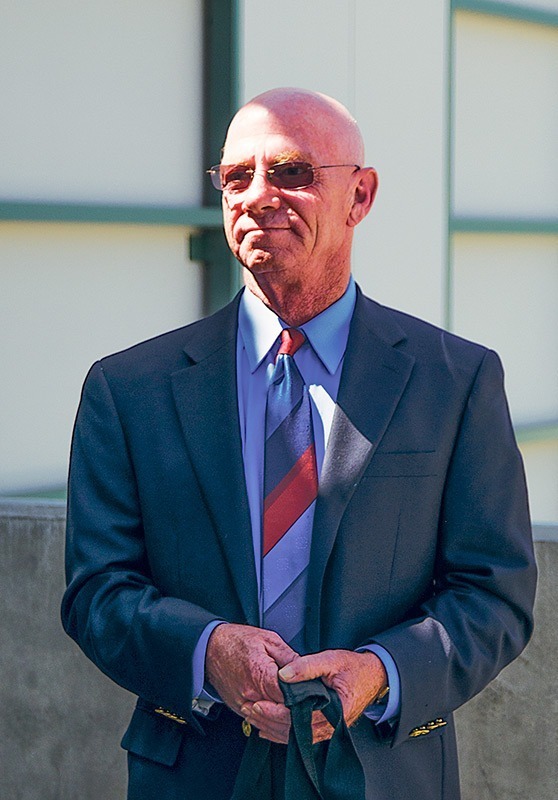 "We are not actively looking for an adviser for the fall," Bob Bell, senior vice president and assistant superintendent, said in an interview on Tuesday.
"We haven't even begun that process."
Because the complaint was and remains confidential, rumors swirled that Swil was placed on administrative leave as punishment for what the Courier had been publishing. Just two days prior to Swil being escorted off campus, President Mark Rocha openly chastised the Courier, and made it clear that he had a problem with its coverage.
However, the individual who filed the complaint against Swil confirmed with the Courier that he did make a formal complaint against him, but did not go into detail about it. The complainant wishes to remain anonymous, and referred the reporter to his lawyer, Kevin Rehwald, who also declined to comment.
School officials say they won't begin the search for a new adviser until the outcome of the independent investigation, something they admit can take weeks or months to conclude.
"While there is no specific time limit, it is common practice for an employee placed on administrative leave to remain in said status until such time that the matter is resolved," said Terri Hampton, executive director of human resources.
The interim adviser, Mikki Bolliger, has already said that she won't be back for the fall semester.
Throughout this Swil saga, the issue of privacy was a hot topic as it pertained to the confidentiality of a complaint and the Courier's rights as a first amendment newspaper.
Multiple news organizations reported that placing Swil on leave was retaliation and an effort to censor the paper, an assertion vehemently rejected by the administration saying that confidentiality policies kept them from discussing the matter.
"There are strict legal requirements for confidentiality during an investigation of a complaint against any District employee," Bell said in a statement. "It would be an invasion of Professor Swil's privacy, and that of the complainant, to publish details of the allegations in order to let the college community know this has absolutely nothing to do with retaliation."
Still, the administration's fervent compliance with confidentiality has been called into question.
General Counsel Gail Cooper has stated publicly that she told the PCC Faculty Association President Roger Marheine of the specific details of the complaint. "I personally informed [Marheine] of the allegation against Mr. Swil the same day that Mr. Swil was placed on paid administrative leave," Cooper said in response to an article published in the Chronicle of Higher Education.
Swil also questioned the school's privacy ethics on Facebook after the Pasadena Weekly published a confidential hiring committee information about him that was found on the school's website.
"I was alerted by a faculty colleague who has served on many hiring committees that this document is confidential. She did some research and so did I. We could not find a similar document about any other faculty member on the internet," Swil said on Facebook.
Latest posts by Alumni Staff
(see all)