The Pasadena Board of Zoning voted 3-2 Wednesday to allow a Chick-fil-A to open across the street from PCC, a plan strongly opposed by the college administration because of the fried chicken company's financial support of anti-gay groups.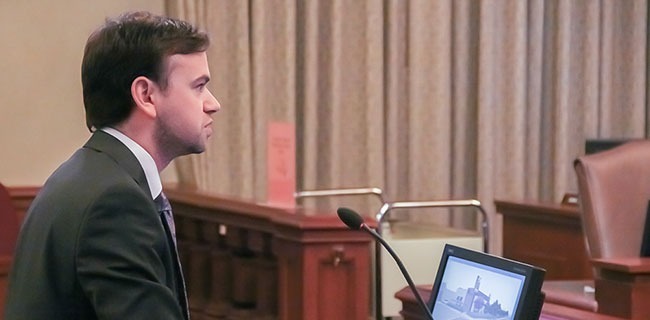 "I'm exceptionally disappointed," Student Trustee Simon Fraser said. "I'm deeply concerned that every concern that I raised and every PCC student that was here raised fell completely on deaf ears."
Although the Board of Trustees doesn't have an official position on the Chick-fil-A yet, Senior Vice President Robert Miller said at the public hearing that he, President Mark Rocha and other administration members had a responsibility of working within the scope of the college community, which includes many LGBT students.
"For me, Chick-fil-A is more than a corporation expressing their opinion," PCC student Bernard Noi said. "For me, it is a symbol that has supported organization that tell me that I should not be happy with who I am. I fear for my friends. They already live stressful lives…This could push them over the edge."
The restaurant was originally approved by Pasadena to start up in December last year. However, Pasadena City Councilman Terry Tornek appealed the approval, according to Annabella Atendido, the Associate Planner for Pasadena.
Chick-fil-A developer supervisor Jennifer Daw said Wednesday that the Chick-fil-A would help the community by providing 50 to 60 new full-time and part-time jobs in the area and would improve the aesthetics of the location. She said that it would be more inviting than the dilapidated building at the location formerly occupied by Burger King.
The Zoning Board was mainly concerned with the removal of two trees on the property and expanding the current drive-thru. Zoning laws in Pasadena currently prohibit any new drive-thru being built for restaurants. Chick-fil-A applied for a permit for the expansion of the drive-thru, which was approved by the Board.
Fraser said he isn't finished fighting the restaurant.
"I plan to contact the councilman for the area in which PCC resides and request that it be pulled again," Fraser said.