A PCC student who went missing last month while on her way to school was found safe and reunited with her family this week, her family said.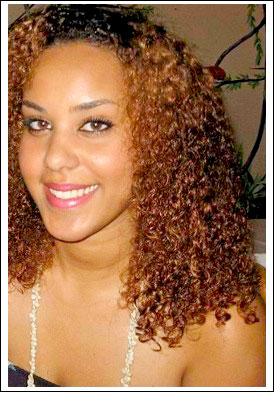 Gale Anne Williams,22, left her two-year-old daughter at her grandmother's house in La Puente on Sept. 25 and was believed to have been on her way to the El Monte Bus Station to board a bus to Pasadena City College, but she never made it, according to her step-mother Lorin Williams.
Lorin Williams expressed relief at having her daughter back home and safe.
"She was not harmed. She did go somewhere and got herself into a situation that she was having trouble getting out of," said Williams, declining to elaborate further. "Luckily the detectives were able to locate where she was and brought her back to safety."
Detectives from the Los Angeles Sheriff County Missing Persons Division located the young student in San Bernardino County and took her to her aunt's house in the city of Murrieta in Riverside County, Williams said.
"I have not asked her exactly what happened because she's still in a fragile state," said Williams. "Right now our focus is in trying to get her the proper mental medical attention she needs."
Gale Anne Williams' friends posted missing person flyers of her throughout campus and the community on Friday.
"I'm extremely happy and relieved that's she's OK because I was starting to think the worst," said Williams' friend Angie Contreras.
Williams' mother was very thankful to the college and the local press for their efforts in locating her daughter.
"They all acted very quickly in getting the information out to students and the community," she said. "And her friends also did a wonderful job."
Ashley Talledo, another friend of Williams, also expressed relief.
"Having my friend back has put my mind at-ease especially knowing that she's safe," Talledo said. "We are grateful to everyone for their help but, at this time, the family is asking for their privacy so they may be able to deal with this very personal and sensitive issue."
College officials took to Twitter
Latest posts by Raymond Bernal
(see all)