The Pasadena City College Lancer Pantry Advisory Committee was formed to address food insecurity among PCC students by offering a food pantry resource. The food pantry on campus is completely stocked by donations, and continues to grow due to the attentiveness of Barbara Freund, Lancer Pantry Committee, and the Associated Students.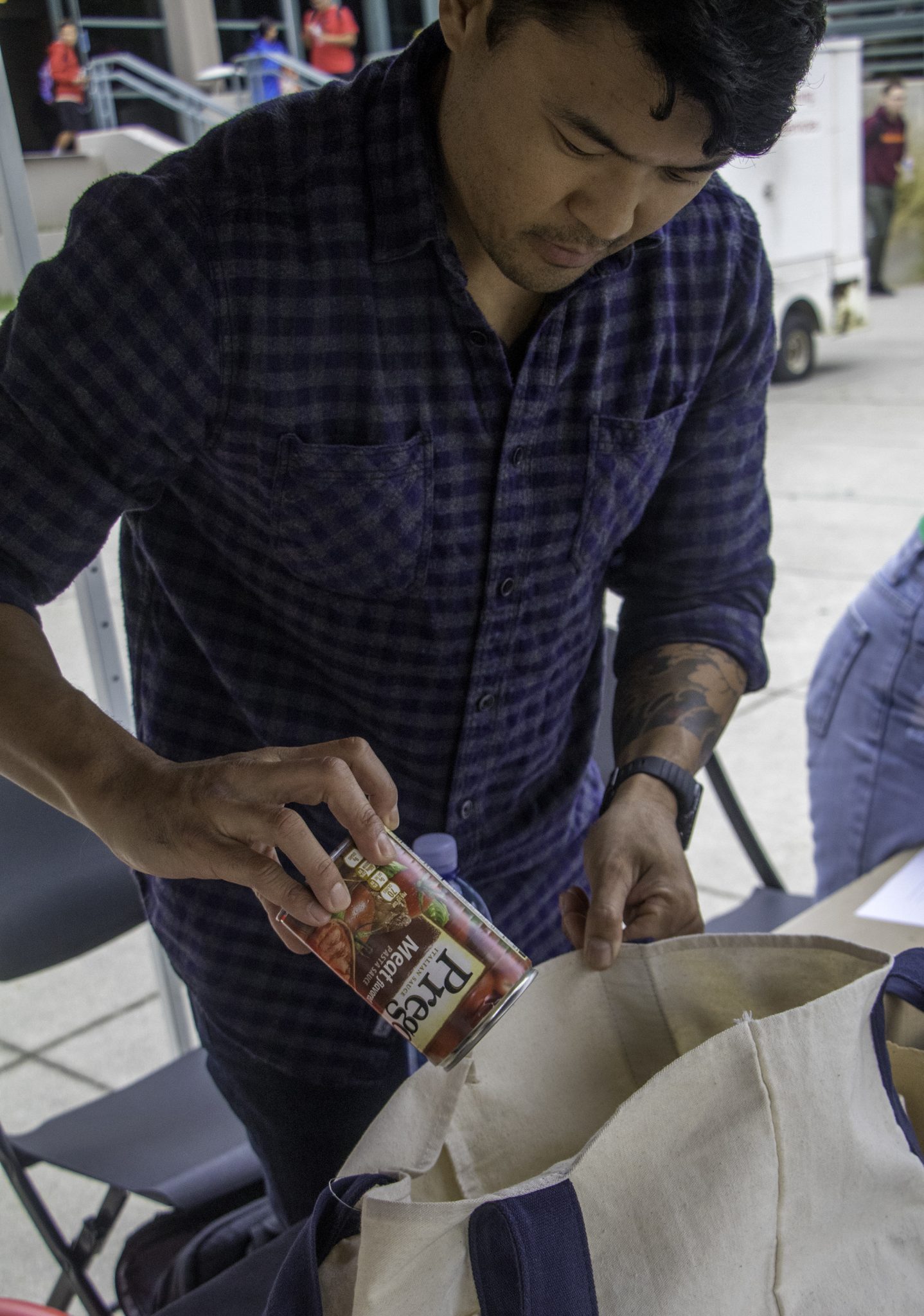 Barbara Freund, PCC PhD Dean of the Health Sciences Division, initiated the PCC Million Meals Marathon Food Drive event five years ago, and has remained an active advocate for both local communities and PCC students in need.
According to Freund hunger does not just affect stereotypical homelessness, but it affects everyone going through extreme change which makes them pick between paying utilities or buying groceries.
Million Meals although initiating at PCC did not directly go to Lancer Pantry at first.
"The event began before there was a Lancer Pantry. We started with LA Food Bank and Pasadena Humane Society Pet food bank," Freund said. "I felt it was so important to help families and pets stay together. People shouldn't have to surrender their pets because of inability to afford food for them."
Freund along with opening the Lancer Pantry, has continued to help those in the local communities.
"After the Lancer Pantry was established last year, we stocked them first from the Million Meals Marathon food drive and decided to save the LA Food Bank the trips back to Pasadena with food by delivering it to Jackie Robinson Center and Union Mission ourselves" Freund said.
Million Meals Marathon Food Drive, has been very helpful to those in the community and PCC and is now on its fifth annual food drive. It will be held on November 18-19 starting at 11:00 am. The goal is to exceed the previous year's totals.
"We are hoping for 3500 lbs of food and 2500 lbs of pet food" Freund said.
This collection will be sufficient enough to stock the food banks and pantry for 3-4 months.
Lisa Nelson, College Assistant at Lancer Pantry, is very appreciative of the hard work Barbara Freund is doing to maintain Lancer Pantry active.
"We at the Lancer Pantry are so glad she is supporting us with this food drive. We are seeing over 100 students per day and her effort will greatly benefit students in need at PCC." Nelson said.
This event is very welcoming of volunteers, Freund advises the more the merrier.
"Yes there are volunteer opportunities. We need help getting the word out about the event and encouraging people to donate food and or cash." Freund said.
Administration at PCC is also very active in donating to the pantry.
"The PCC Deans have a friendly competition to see which division can raise the most food donations and win the highly coveted Million Meals Marathon Food Drive Trophy-more beautiful than the Stanley Cup, and no ice! It has been won two years in a row by Athletics/Kinesiology." Freund said.

Lancer Pantry recently received canned goods from the PCC Halloween Food Drive presented by Associated Students on October 31, and hopes to receive more food from the Million Meals Marathon this weekend. A new concept will soon be fully added to the resource list, fresh produce.
Food Forward, as stated on their website is "Southern California's Largest Produce Recovery Non-Profit." Food Forward Harvest Coordinator, Gunther Schulz explained at the Associated Student's meeting, that the company focuses on distributing produce from local neighborhoods and farms who are willing to share and or do not want a certain vegetation because of small defects. Defects such as an apple being too small or not the bright red color for supermarkets.
"Lancer Pantry will continue working with Food Forward, that being said, this partnership will likely lead to more opportunities for the pantry to attain fresh produce." Vice President of Sustainability Tara Agahi said.
Although Lancer Pantry is new to the table, it has increased awareness of hunger and poverty on the PCC campus and is always accepting help from the community, staff, and alumni.
Latest posts by Genesis Castaneda
(see all)