A ruling by the California Public Employment Relations Board last week, upheld an injunction filed by the Pasadena City College Faculty Association in the summer of 2022, which invalidated the results of the October secret ballot election held at PCC.
The ruling by PERB and its board on January 11, found that the use of "electronic proof of support to trigger a decertification petition," could not legally be used to measure support for a decertification election.
"While this ruling was both a huge surprise and disappointment, we want to reflect on all that we've built in the past several months," PCC automotive technician Wendy Lucko said in an email to PCC faculty two days after the ruling. "A community of faculty dedicated to union democracy, transparency, and moreover, building a strong union that represents all faculty at PCC."
Though at the time of filing The California Federation of Teachers in their attempt to decertify the PCCFA, ithe Public Employment Relations Board allowed for the use of electronic signatures because of the Covid-19 pandemic.
Though it is still exempted from use under PERB regulation 32700 subdivision (d) "does not allow electronically signed proof of support from exclusively represented employees." Meaning that the majority of those at PCC showing their support could not use electronic ballots to show their interest. And it was also not allowed in decertification elections. 
The CFT aligned members prior to filing for decertification on July 5, 2022 collected just under 400 total authorization cards to file with PERB, consisting of both physical and electronic signatures – enough to show support for, and schedule a decertification election. But PERB ended up only accepting the hard copy signatures, giving the CFT a couple of weeks to correct its errors and refile with original written signatures.
But, PERB in an earlier ruling allowed for the process to move forward, "finding sufficient proof of support consisting of both electronically and physically signed authorization cards." Which effectively scheduled the secret ballot election for late September through October 28.
"PERB allowed us to vote when they did not even rule on the initial decertification," Lucko said in a separate email. "which is very much putting the cart before the horse."
After PERB allowed for the election to proceed, the PCCFA filed an appeal that the CFT was able to move forward even though there were violations of PERB's regulations, citing that the "CFT had no right to cure the insufficient proof it filed with the petition."
Though, PERB found no reason at the time to not allow the process to move forward. 
During the appeal process, and different legal filings between the CFT and PCCFA the PERB board conducted the secret ballot election, which took place between late September and late October 2022. 
The results were announced on November 15 2022, showing that 235 employees voted to remain with the PCCFA and 229 voted to align with the CFT, and 7 votes for "no representation" which was not enough for either party to win an outright majority. A runoff was then planned, but was not scheduled over a dispute between the FA and CFT on which members of faculty could vote in a runoff election.
Decertification elections can only be petitioned when a Collective Bargaining Agreement is not active and as of June 30, 2022, a CBA was no longer effective. This allowed the CFT to file for a formal petition on July 5, 2022.
The window of opportunity for another attempt at decertification is closing, because it is assumed the current union and the Pasadena Area Community College District would come to an agreement on a new CBA within the next few months.The CFT as well as those on campus volunteering on behalf of the CFT, will be filing a new petition for a new election once all of the new signatures are received, but a timeline for a new election is not exactly clear.
Marygrace Waller contributed to reporting.
This story has been updated.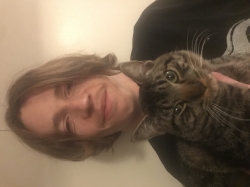 Latest posts by Seamus Bozeman
(see all)