"Navigating Pornography" instructor Hugo Schwyzer announced Wednesday that he intends to retire early after a district investigation into allegations that he was having sex with his students.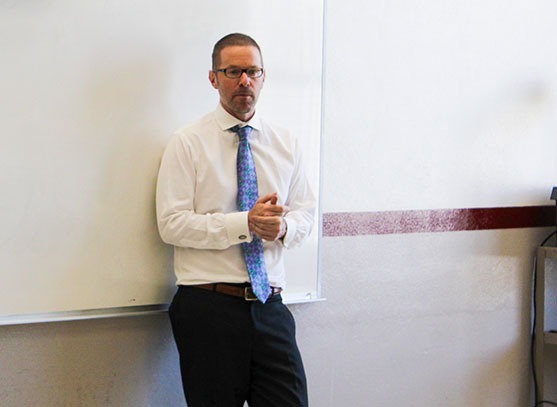 Schwyzer was at risk of being terminated from the college after publicly admitting to having sexual relations with his students as recently as 2011, according to a district statement released on Sept. 5. But he told the Courier Wednesday that he will attempt to take a disability pension.
"I'm heading into disability retirement, acting on both the advice of my doctors and the pressure from the public and the PCC community," said Schwyzer.
According to the faculty retirement system CALSTRS, Schwyzer is eligible for a disability pension if he is determined to be disabled, regardless of age.
In Schwyzer's most recent post on his blog, he admits the claims of having sex with his students are true.
"Until recently, I maintained that I had stopped having sex with students enrolled in my classes in 1998. That is not true; I started sleeping with students again in 2008," he wrote.
Schwyzer voluntarily left the college earlier this summer after sexting messages between him and amateur adult film star Christina Parreira were made public.
Robert Bell, senior vice president of student services, explained at the time Schwyzer left that the professor hadn't broken any district policy by having a relationship with a person outside of the district.
But having sex with students is another story.
According to the District's policy no. 6022, "consensual relationships between members of the College community are inappropriate if one individual has power or authority over another," such as relationships between students and instructors.
"Such conduct, if confirmed as true, would be a grave violation of college policy," the district statement reads.
The District is still investigating Schwyzer's claims.
"The college is acting swiftly to conduct an investigation and to hold Mr. Schwyzer accountable for his actions while an employee," the statement reads.
According to General Counsel Gail Cooper, the college will continue the investigation regardless of Schwyzer's employment status.
"People resign but that doesn't mean you don't investigate because there are still victims," Cooper said.
Latest posts by Christine Michaels
(see all)