In collaboration with the Lancer Pantry, the Sustainability Committee hosted a food drive event at the quad on Tuesday afternoon, with aims to assist student's needs through donations.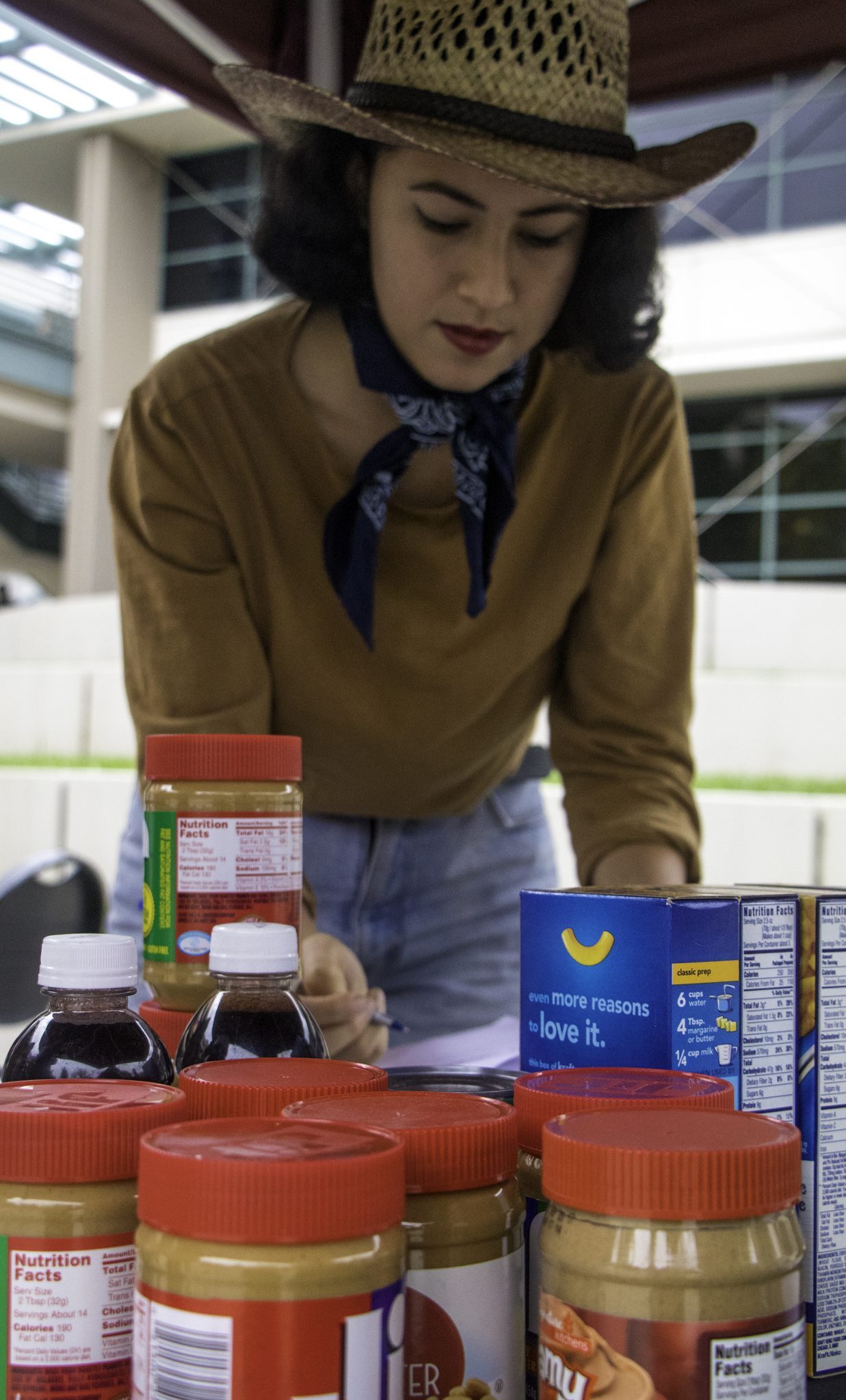 To combat an issue where hunger and poverty concerns are faced by students around the world, both of the groups partnered up and organized an event where different clubs or students participated and donated items consisting of everyday food items to personal hygiene.
Canned proteins food, grains, veggies, and other feminine hygiene products such as toothpaste and soap, the multiple amount of items accepted for donations by the Lancer Pantry were wide-ranging, benefiting students not only in terms of hunger, but also in health.
Planning the Food Drive event, as expressed by vice president of sustainability Tara Agahi,
required extensive planning like determining the core items students need to get through their day.
"There were a lot of components for setting up the event," Agahi said. "I noticed that there was a similar food drive last year, and so, I went to the Food Pantry to ask what items are [recommended] in which students can benefit from. They were really specific about what students needed."
In addition to determining the core food items, Agahi also expressed the challenges faced when devising the event.
"There was also lot of processes [my committee and I] had to go through," Agahi said. "The main difficulty was determining how the event would run smoothly and how students can receive their correct hours."
Organizing the structure of the Food Drive and determining the students' need was another factor taken in consideration.
"After I got all the food items certified, I had to make a flyer for our publicity," she continued. "We had to go back and forth to make sure every aspects were phrased correctly. And then we had to come up with the rewards—which is the pizza party."
The main goal of the Food Drive is to work with Lancer Pantry by gathering more donations, through means of creating an event where clubs and students can participate and work together.
"It's a very helpful event because [the donations] are going towards Lancer Pantry," Agahi said. "They serve 85-120 students per day and [Lancer Pantry] is low on supplies."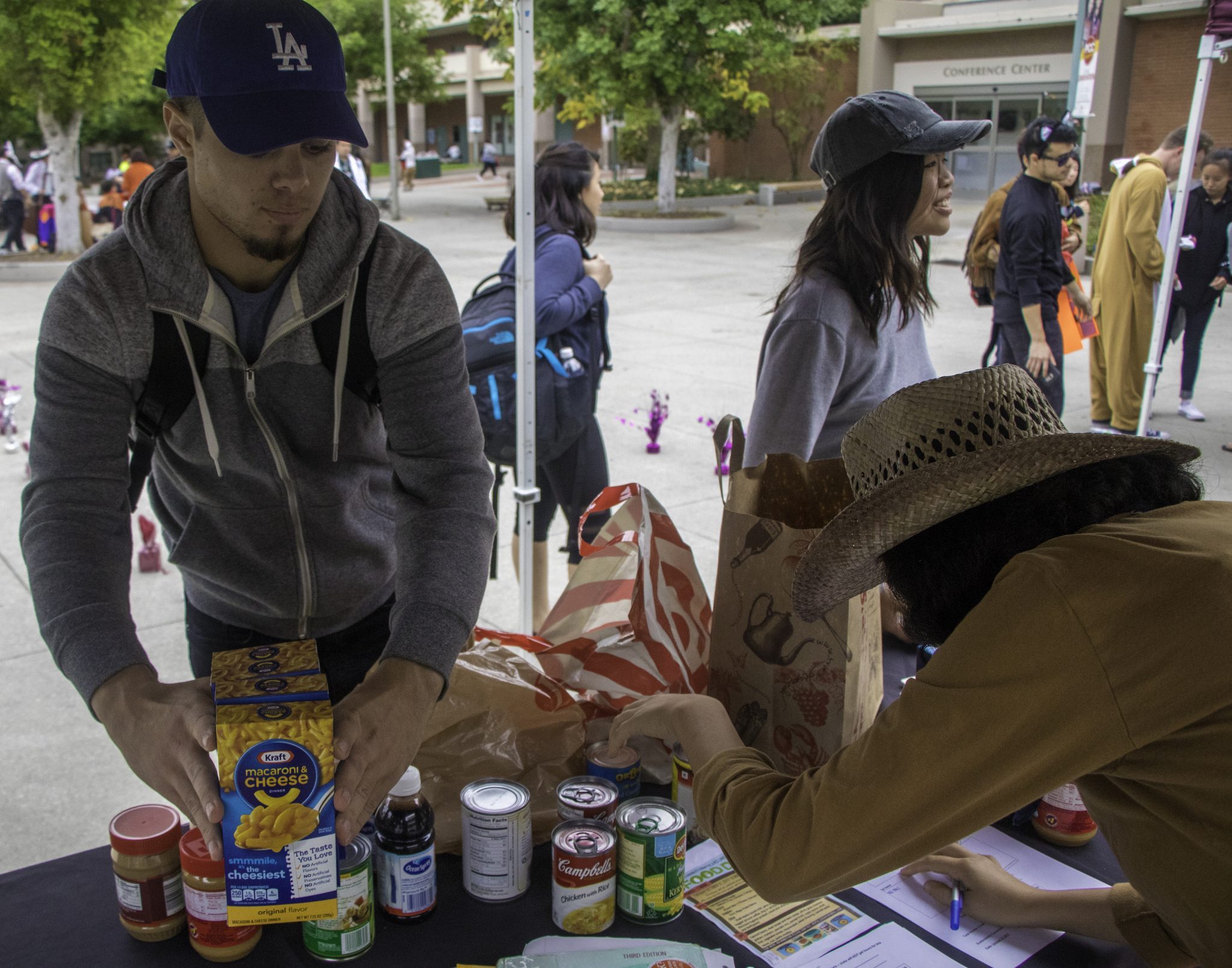 As some students face the barriers of accessing food or are at an economic disadvantage to purchase their weekly groceries, Lancer Pantry student-worker Nick Tobin discussed the main objective of the service.
"Our number one objective is to help students become successful in their endeavors," Tobin said. "And we want to eliminate the barries blocking them from achieving their goals."
Open Monday through Thursday, the Lancer Pantry can be accessed by students at no cost.
Latest posts by Jefferson Huynh
(see all)