Election Day 2020 took place across America Tuesday, Nov. 3, and there had been much anxiety and turmoil surrounding what the results would be because of President Trump's widespread and no-basis allegations of voter fraud. Businesses boarded up in anticipation of rioting but what ensued were lies and stubbornness from Trump and his supporters.
On the night of the election, though several swing states were too close to call, Trump claimed victory in a 2:30 a.m. speech. He was apparently wrong.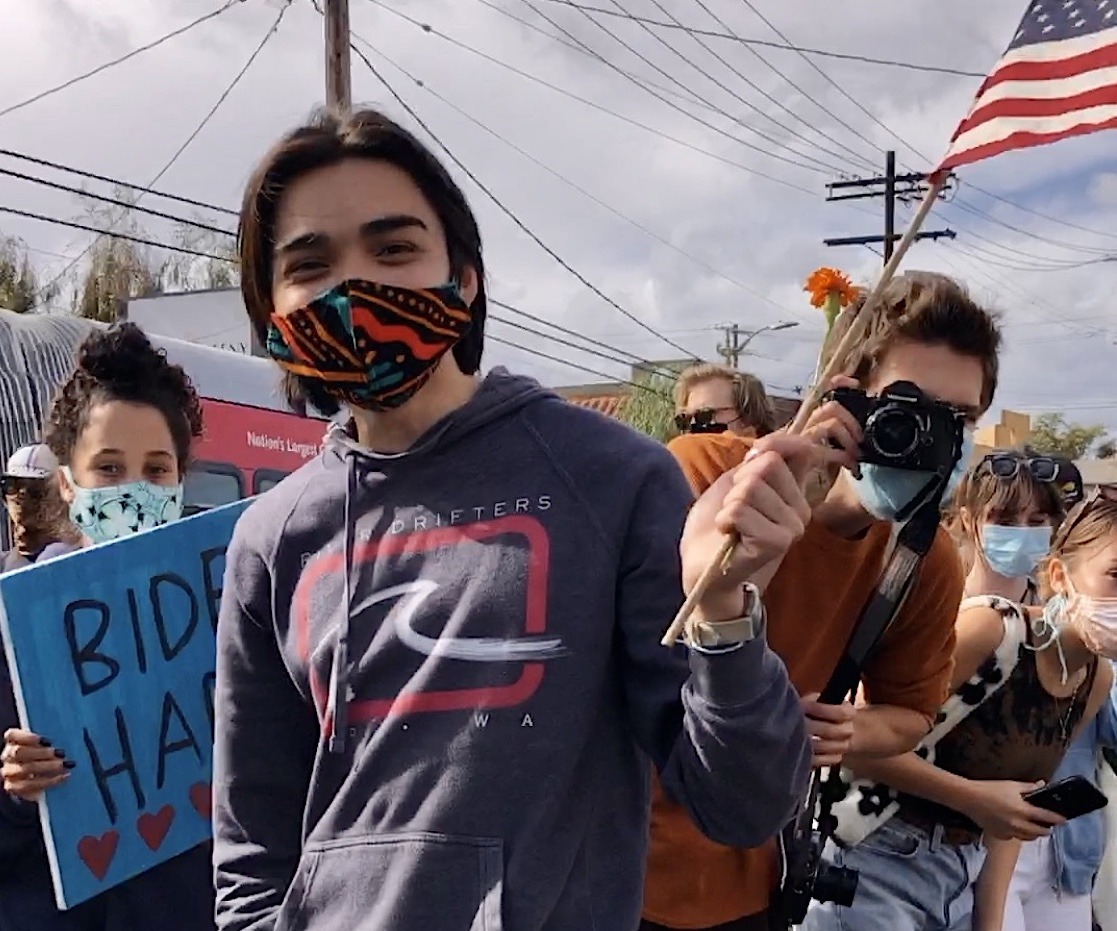 On Saturday morning, Nov. 7, the major television networks made the call and Joe Biden was declared the President-elect with Kamala Harris as a history-making Vice President-elect. The incumbent, President Donald Trump, has yet to concede and instead made a statement with threats of litigation.
He's been tweeting nonstop since the polls closed, spreading false rumors that illegal votes were counted. Now he is suing Michigan and Pennsylvania and asking Wisconsin for a recount.
At the time Trump and his campaign filed the lawsuits, he was ahead of Biden in Pennsylvania. The New York Times had reported that around 86% of the votes in Pennsylvania had been counted with Trump in the lead at 51.4% and Biden trailing behind at 47.4%. The president also tweeted "STOP THE COUNT" Nov. 5. It is important to know that the lawsuits show no evidence to the claims there is voter fraud and several of them have been thrown out.
It is clear that things seem desperate for Trump and the Republicans. According to The Wall Street Journal, the Republican National Committee started sending out texts and emails Nov. 4 to seek out funds for their election defense. The fine print on the donation page reads 50% of the donations can go toward campaign debt.
Biden is also holding his own fundraiser for expected legal battles but there is no mention of donations being used for campaign debt.
Trump also made claims he was winning Michigan and then not too long after that declared to actually win the state. CNN had to fact-check many statements Trump made. The real fact is that Trump didn't win Michigan. There were still votes that had to be counted in that state and the final tally left Biden with the win.
Trump also said, "This is a fraud on the American people." This is also not true as there is no evidence. Counting votes that were cast before Election Day is not fraud.
There were some instances of violence and threats from around the country. Outside of the Maricopa County elections facility in Arizona, an open carry state, Trump supporters were armed with rifles and handguns during the counting. In Philadelphia, two men from Virginia were arrested for making threats against the Pennsylvania Convention Center. The arrests were made after the police received a tip about the possible threat. The men were caught carrying loaded handguns without a permit. Police also found a rifle, 160 rounds of ammunition and hat with logos of the QAnon conspiracy in their vehicle.
In Michigan, the words "Trump" and "MAGA" were spray-painted in red on headstones in a Jewish cemetery. In Los Angeles, a man was arrested after he made threats of a mass shooting if Biden won the presidential election. The man was taken into custody after making threats on social media. In Northern California, a Trump supporter's house was vandalized after he hung a likeness of Biden from his roof with a rope. The house was egged and had profanity spray-painted on the garage.
In Pasadena Sunday, Nov. 8, there was a caravan of Trump supporters passing through Old Town Pasadena for a "stop the steal" protest. One Trump supporter named Sharon believes the media should not be calling who is elected president, that it's the Secretary of State or local official's decision. Sharon also believes that hundreds of thousands of ballots just magically appeared. These ballots did not just magically appear they are legal mail-in ballots that still needed to be counted.
On Election Day in Orange County, officials were investigating claims of a fake official voting center. The supposed fake voting center was hosted in the city of Westminster at a skin care center. A video released on Instagram by OCFORBLACKLIVES organizer Ty Bailey appeared to show campaign staffers throwing out ballots.
The LA Times reported the owner of the skin care company is Kimberly Ho, who is the vice mayor of Westminster and up for reelection for city council. Her campaign lawyer, Van Tran, said the ballots being thrown away were actually empty ballot envelopes, not ballots.
Orange County district attorney communications director Kimberly Edds said there was no evidence that actual ballots were trashed and confirmed it was just the envelopes the ballots were mailed in being thrown away. However, investigations are still taking place to see if there were any violations of the law.
There are many Republicans who still won't admit defeat. Even the Republican National Committee tweeted a video of a Fox News interview with Senator Ted Cruz, who was formerly a Trump critic. Cruz said the media doesn't get to select our president and that the American people get to decide. He then contradicted himself by suggesting the courts will decide.
Other Republicans closer to the president are advising him to concede. CNN reported that sources told them Jared Kushner and Melania Trump have approached the president to convince him to move on and accept defeat. However, Donald Trump Jr. and Eric Trump are still pushing for him to fight the election results. Also, CNN said that Jared Kushner is now trying to convince Trump to hold rallies to push for a recount.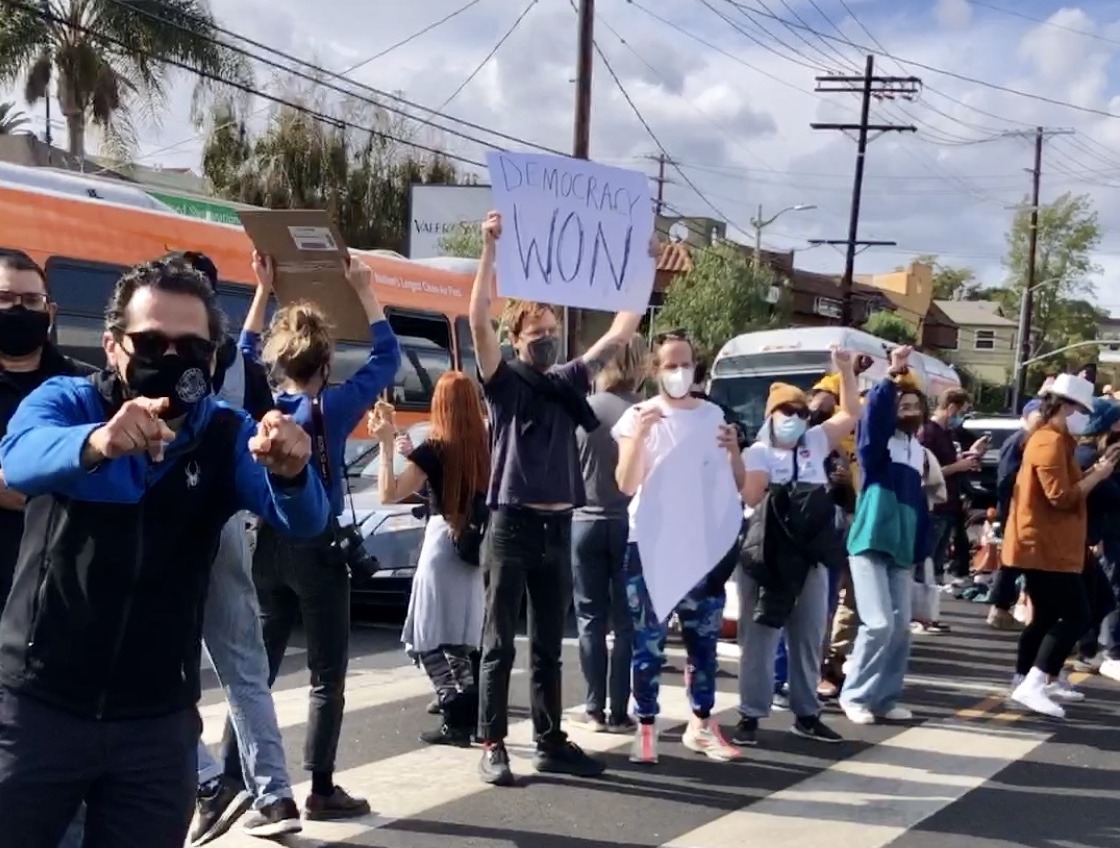 After learning of his apparent win of the 2020 Presidential election, Biden issued a statement.
"I am honored and humbled by the trust the American people have placed in me and in Vice President-elect Harris," Biden said.
"In the face of unprecedented obstacles, a record number of Americans voted. Proving once again that democracy beats deep in the heart of America. With the campaign over, it's time to put the anger and the harsh rhetoric behind us and come together as a nation."
Biden said, "It's time for America to unite. And to heal. We are the United States of America. And there's nothing we can't do, if we do it together."
Latest posts by Elizabeth Allen
(see all)