Office of Student Life intern Samantha Salomon and Associated Students' sustainability committee are preparing for an upcoming Informational Eco Fair on Thursday.
They will set up a science fair style event by the mirror pools where students can learn about a range of topics from veganism to the environmental costs of fast fashion. The event will start at 4 p.m. and end at 5:30 p.m. There will be free food and giveaways.
"I was inspired by the zero-waste movement, in which people actively reduce their impact on the environment by eliminating the use of disposables," Salomon, the leader of the fair, said.
The zero-waste movement is a lifestyle movement created by an internet community of zero-wasters. There's been a surge of bloggers giving tips on zero-waste living and the hashtag "#zerowaste" was trending on instagram.  According to CNN, the average American produces 4.4 pounds of trash everyday. Half goes to the landfill. Members of the movement strive to reduce that staggering amount.
https://www.instagram.com/accounts/login/?next=/p/BhzxE7FgeaD/%3Ftaken-by%3Dgoing.zero.waste
"The point is to show people there's so much you can do to eliminate your footprint,"  sustainability committee chair Tara Agahi said.
However, she wants the tone of the event to be hopeful and not overwhelming.
"You don't have to totally eliminate everything," Agahi said.
She wants people to know they can "make small changes for the long term outcome."
Some activities will include making a personal handkerchief out of reusable materials and learning tips to make daily life more environmentally conscious, such as using stainless steel or compostable straws instead of those that are plastic.
"We use these materials for a brief moment, then we throw them away and don't usually think about what happens to them after they exit our lives. Even though they're out of sight and out of mind, these materials pollute the environment – they end up in our local waterways, our global oceans, and in all sorts of natural habitats, resulting in damage to ecosystems," Salomon said in an email.
Reusing and recycling are band-aid solutions; they propose creative ways to attend to the trash that already exists. Zero-wasters focus on the cause by minimizing the waste they produce.
"Reducing your waste is more than just recycling; it's about making a conscious effort to not bring trash into our lives in the first place," Salomon said.
As far as what she thinks about PCC's environmental awareness, Agahi said, "I think we're still improving. We still have a long way to go."
PCC has no compost program. The last facilitator of the program was fired and there hasn't yet been a replacement.
"I want to go sit in on facilities meetings but there are no meetings to sit in on," Agahi said.
She was also shocked by the lack of attention towards sustainability on the Foothill campus.
Environmental Studies professor Yuet-Ling O'Connor wrote over email about her excitement for the event.
"I think it is wonderful that this is happening," O'Connor said."These projects are very worthwhile if only for the participants themselves. Awareness is one thing, however, implementation is another."
The fair will provide not only insight into the latest environmental developments within science communities and popular culture, but also helpful instruction on how to make daily life a little greener.
"I hope that it gets people to understand the issues, to make a change, to be more mindful of their actions. I just want people to care!" Salomon said.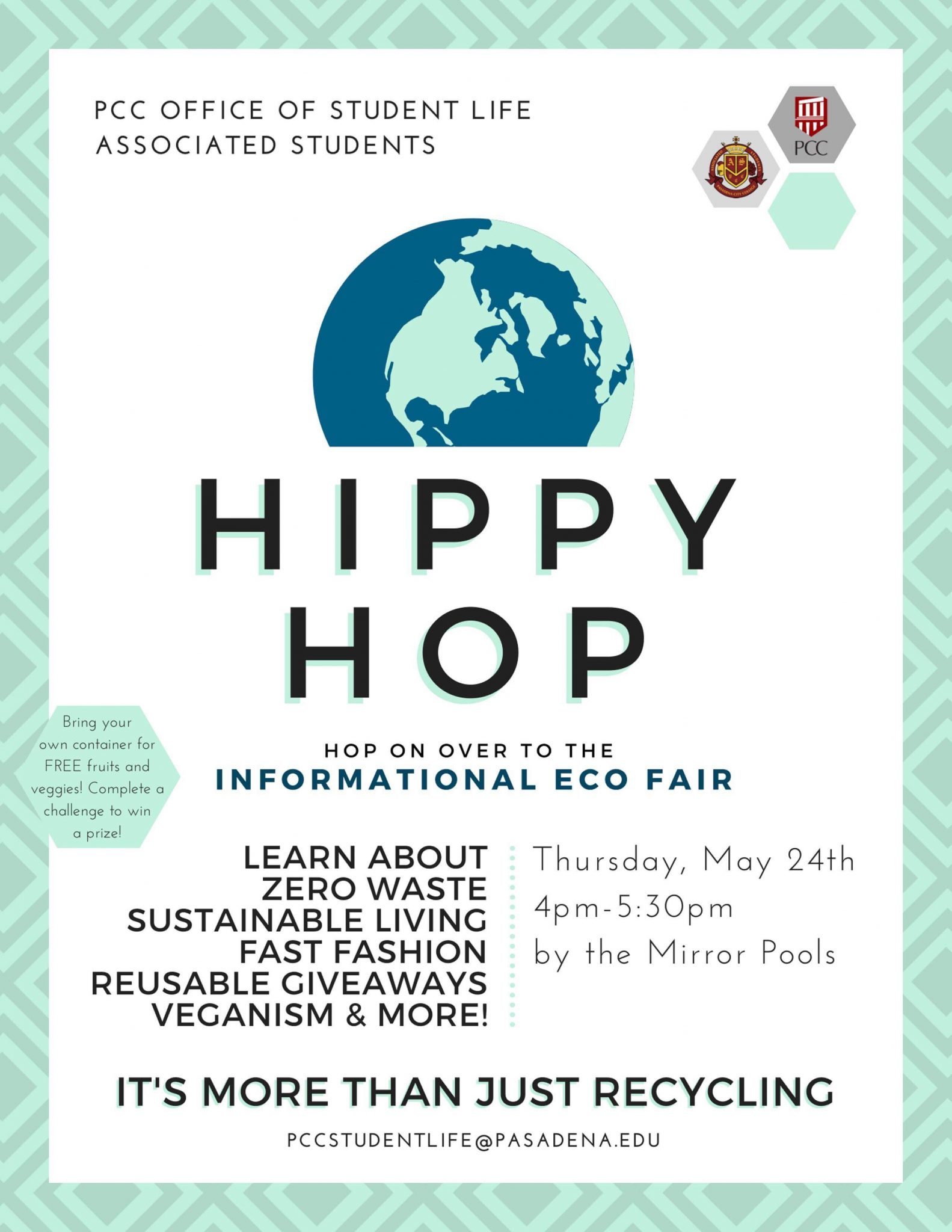 Latest posts by Alexa Myles
(see all)