Update 2:15 p.m.: According to the Pasadena Police Department the suspected hazardous materials ended up being baking soda, and no further action was taken.  
Original Story: 
On Wednesday Jan 25 the Pasadena Fire Department responded to a hazardous materials report at 55 South Hill Avenue at 12:15 p.m. 
According to the Pasadena Fire Department on scene it was supposedly a "white" substance in the book drop-off, and multiple response teams from a number of local fire fighting agencies are responding to the incident. 
The Hazardous Materials response is testing the substance right now. 
No injuries were reported at the scene.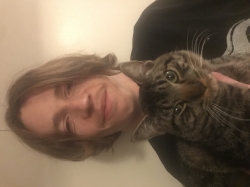 Latest posts by Seamus Bozeman
(see all)