Financial consultant Ross Selvidge received 45 percent of the vote to claim a spot on the Board of Trustees, edging past two challengers for the open Area 1 seat.
Selvidge won with more than 2,400 votes on the ballot, about 200 more votes than runner-up Dianne Philibosian. Alex Keledjian received approximately 600 votes.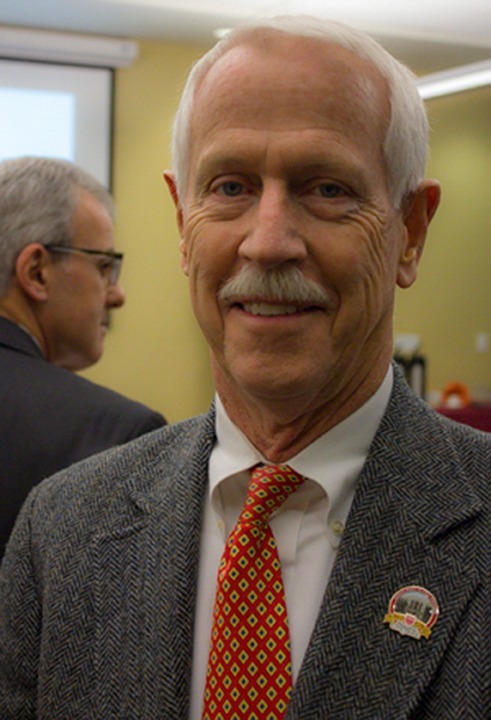 Selvidge is happy to have been elected to his new position.
"I'm very pleased. A lot of people helped me out with the campaign and I spoke with hundreds of voters and I really got a feel for what their concerns are and I'm looking forward to representing the constituents in La Canada, southwest Pasadena and west Altadena," said Selvidge.
One of the main things Selvidge wants to do is get more classes for students.
"Reports from all the people I talked to were universally favorable on the quality of teaching and the courses that the students can get there. The biggest concern of course, was some students not being able to get the courses they need in order to do what would traditionally be thought of as a two-year curriculum in two years."
Selvidge is a former PCC student and was on the Lancers' 1965 championship gymnastics team that went undefeated.
"It was a great college when I was there and that was quite a while ago, and it still is," he said.
Selvidge went on to USC and after graduation he joined the navy as a civil engineer. After the navy, Selvidge received his Ph.D. in finance and he has 30 years of experience working for a number of financial consulting firms.
Selvidge will be replacing current Area 1 trustee Geoffrey Baum. This is the second time the Selvidge has succeeded Baum in a position.
"He was on the City Hall Restoration Finance Committee and after I left the board and Ross got involved the city saved tens of millions of dollars as a result," said Baum.
Despite finishing third, Keledjian had only good things to say about his victorious opponent.
"Without a doubt in my mind, Ross will be an amazing trustee. His financial experience and knowledge is truly unbelievable," he said.
Selvidge looks forward to helping continue the school's outstanding educational record, while maintaining fiscal responsibility.
"PCC has to do very astute budgeting to maintain the high quality of education it offers within the resources available," said Selvidge.
Latest posts by Justin Clay
(see all)