Jordyn Orozco, Students for Progress President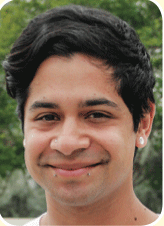 If elected, I first want to work on expanding our already successful cultural First Year Experience programs on campus. We need a centralized hub that is bigger and can sustain the growing number of students that are put into these programs as well as a place to feel safe and supported. Secondly, I want to work on getting a more sustainable and affordable food/vending and beverage contract for the entire campus. Lastly, I want to continue my efforts in fighting for community college students at the statewide and federal levels.
Ryan Alejandro Navarrete Fonseca VP of Campus Activities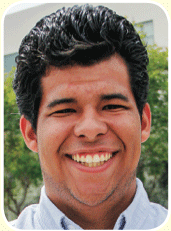 Throughout my semesters here I have associated myself with various clubs and a program here on campus such as United Without Boundaries, CLAVE Club, Alpha Gamma Sigma and the Puente Project. I know majority of the athletes here on campus from men to women sports along with having a close relationship with the majority of the coaches. I know for my position I need to have a close contact with all the athletes and cheer/dance team.
Alfonso Mares, United Students for Change VP Internal Affairs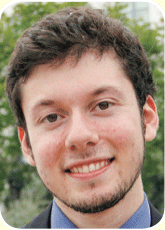 The reason I decided to run for this position is because I know first hand the importance of clubs on campus. They aren't just clubs, they are small communities of people brought together by a common mission whether it may be to gain more hands on experience of their major, enjoy a common activity, or to help them transfer. I am a student that has been enriched by these clubs both academically and personally, and that is why I want make sure that clubs on campus keep succeeding and helping students.
Hubert Tran, Students for Progress Vice President of Public Relations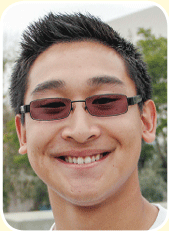 My name is Hubert Tran, I'm running to be VP of Public Relations and I stand with Students for Progress. It's become common to hear great programs and events happening at PCC – after they've already happened. I want to keep you informed about the opportunities available to you through means like the SFP website and Facebook page! I also want more personal presence for PR by arranging office hours in common areas students frequent; such as the Piazza and wifi lounge. But I need your help and your votes, so vote Hubert Tran for VP of PR and for SFP."
Irving G Morales, United Students for Change VP of Cultural Diversity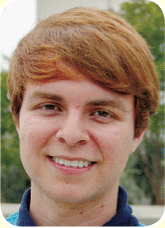 Hey Lancers!I am Irving G Morales and I am running for Vice President for Cultural Diversity. I have studied here in the US, as well as in Mexico where I was born and raised. I am majoring in international business and currently work at PCC's Computer Learning Center. In addition, I have been involved in many clubs in campus and have been very active in all of them. Also, I am very friendly and open-minded person who will go beyond the expected to unite our immensely diverse campus.
Ryan Liu, Students for Progress Chief of Justice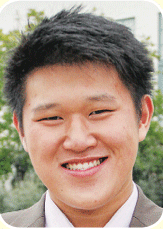 My name is Ryan Liu, running for the position of Chief Justice of the Supreme Council, and I am a Student for Progress (SFP). I'm a strong advocate for shared governance committees, and have a platform of focusing on accountability, accessibility, and adaptability. I want to streamline and expedite how the Executive Board conducts business, in order to cut wasted time, to ensure progress is made effectively and efficiently without conflicts, and to keep student government accountable and accessible to the most important population on campus – the students.
Marshall Lewis, Students for Progress Student Trustee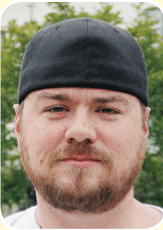 As trustee, I hope to bring all student perspectives to the board, build connections between students – the board – and the student government, and I hope to make a positive impact on Pasadena City College. I care deeply about PCC and every student on campus. As a member of Students for Progress, it is our goal to advocate for you and facilitate your needs.
Jenny Chuang, United Students for Change VP of Public Relations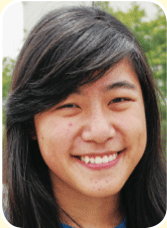 I noticed that a number of students did not know that student government existed, nor did they know about the events that occur across campus. My goal is to increase the communication between the student government and the students, as well as promoting awareness of all the AS Committees that are available to students that many don't know about. In order to do that, I don't just want to maximize the full usage of posters, newsletters, ASPCC website, Facebook page and Instagram, but also promote face-to-face interaction through student surveys.
Cindy Lucio, United Students for Change VP of Student Services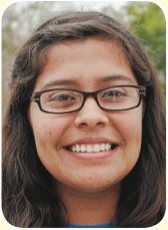 Hello fellow students! My name is Cindy Lucio and I am running for Vice President for Student Services. I am a psychology major and this is my second year at PCC. The reason why I am running for Vice President for Student Services is because I believe in students and I care for their education and success in life. I want their experience at PCC, Rosemead, or CEC to run smoothly and to be an experience that serves as a stepping-stone for their future success. I believe in the idea of shared governance and the capacity to have our voices heard.
Eric Laughlin, Students for Progress VP of Academic Affairs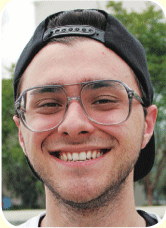 My all-inclusive support for the PCC student environment is one thing that sets me apart from the rest. That's why I'm excited to introduce myself as your VP candidate for Academic Affairs! My dedication to providing students with ample opportunities for success and drive for promoting academic concerns in student government make proud t say that I stand with Students for Progress!
Joshua Witten, Students for Progress VP of Sustainability
The reason I am running is because there is a disconnect with my generation that our choices that we makes have consequences that we do not see right off hand… I have seen first hand the negative impact that consumption and burning of carbon has on the environment…I have a passion for sustainable and ethical practices, and I have the patience and fortitude to not only stand up for what is right but also to explain what is being done and how to fix the problems we have in a digestible manner to individuals who are not familiar with this specific topic.
Valerie Roque, Students for Progress VP of Internal Affairs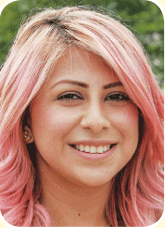 As the current Chair for the Inter-Club Council, I believe I am your best possible choice for the position because I have the knowledge and experience the Inter-Club needsin order to continue to move forward with success. My main goal for the next year is to make the funding process easier and more understandable, as this is a recurring problem in the ICC and something that I was not able to do given my late appointment.
Amaris Jacobs, Students for Progress VP of Student Services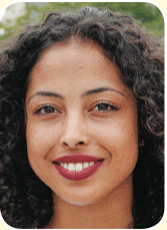 I will not only care and cater to students but also be willing to take action on issues that matter. I believe I am a great candidate of choice, as I come from a genuine position of progress when it comes to creating the pathway of change for our students. One of my goals as Vice President for Student Services is to take counseling to the next level by reaching out to counselors to help get us on the road to academic success.In addition to counseling improvements, I believe it is important for our campus to help create a more communal feeling.
Other Candidates
Brandon Arizmendi- VP of Academic Affairs (United Students for Change)
Emily Samvalian- VP of Business Affairs
Jonathan Reed- VP of Campus Activities (Students for Progress)
The Courier did not receive statements from these candidates.
Correction from print: Statement of Jonathan Reed was the statement of Joshua Witten for VP of Sustainability. Jonathan did not have a statement.
Photos By: Charles Winners
Latest posts by Jessica Arceo
(see all)