Editor's note: This story has been updated since it was first posted.
Associated Students officials say they are continuing to see problems with transfer of courses to CSUs despite assurances from administrators.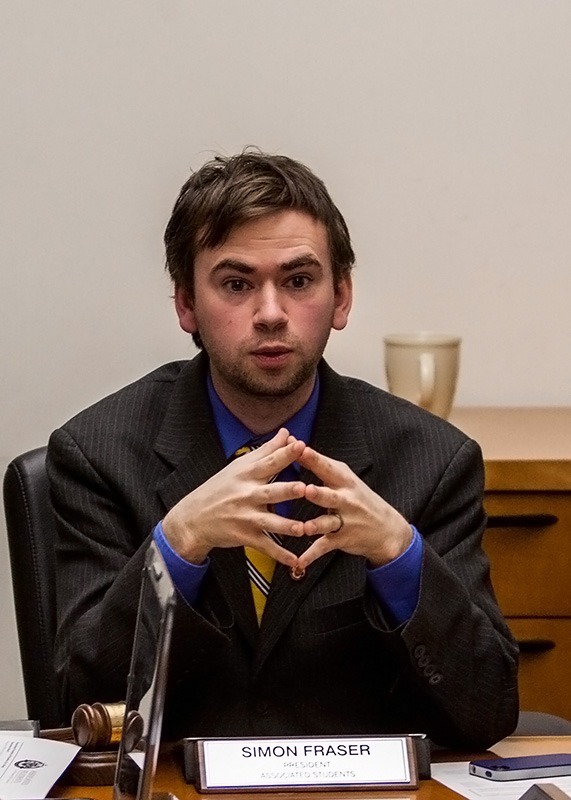 AS President Simon Fraser responded this week to claims that the problems were minimal.
"I do not appreciate the claims from the administration and [President Mark] Rocha in particular," said Fraser, "that there are no students affected by this. I have two – right now.
"We are finding out that people who put down [in their transfer applications] that they are going to take a class in summer, are being auto rejected by a lot of the institutions. Here is the problem with making a drastic change when you don't know what the impacts are. This is where you end up."
At a news conference for journalism students on March 26, Rocha claimed he was not aware of any students who are having problems transferring for fall.
Rocha encouraged those who are having a hard time transferring to talk to Assistant Superintendent Robert Bell. "Bring your letters to Dr. Bell and he will take care of it," he said.
One student stopped by the Courier office on Wednesday afternoon to describe his problems transferring to Humboldt State University.
On Feb. 8, Chanze Jennings received an email from Humboldt, saying that summer courses will not be accepted for transfer.
" I had been following this in the Courier," Jennings said. He then emailed Simon Fraser, Rocha and Trustee John Martin. "Rocha wrote back that he was going to have Bell take care of it. [Bell] never emailed me," he said.
At the AS meeting on March 28, Fraser said Bell will be creating letters for students who are having problems with transferring to four-year colleges. They will be available at the counseling offices. Bell is also planning on sending out emails to all the colleges about the transfer issues.
There is also a plan to send out an email to all PCC students asking if they are having problems with transferring.
The AS in February passed two resolutions; a no confidence resolution, citing problems with shared governance, and a resolution to censure the administration over the removal of the winter intersession, according to Fraser.
The problems with the removal of winter have come to light five months after the vote by the Board of Trustees in August. Students were assured by the administration that summer courses would be accepted for concurrent fall transfer to four-year universities.
But now students are receiving rejection letters from universities, according to Fraser, because the universities do not accept summer courses for concurrent transfer.
"I also want to clarify what [Rocha] said and what [Trustee Geoffrey] Baum said … that [the AS] had been characterizing that the college had been doing nothing," said Fraser. "I want to be very clear that nowhere have we said that. We said that the college has made efforts, it has made those efforts too little and too late.
"That is my issue. [The administration] has been saying that they have been working on this, and working on this. They are making claims that are still unsubstantiated."
The problem runs deeper, according to John Fraser, AS vice president for external affairs, who said in an email that there has been a continued lack of shared governance, of interaction between the administration and the students.
"The students have beseeched Dr. Rocha's administration to deal with the problems with shared governance. We were ignored," said John Fraser, who said he was speaking for himself, not officially for the AS. "The students have brought our concerns to the Board of Trustees that Dr. Rocha's administration repeatedly infringed on our rights. We were brushed off."
John Fraser suggested that if there is no change, the electorate should take notice.
"If the voting representatives on the Board are unable to maintain their responsibilities on behalf of the communities they represent, then someone who can should take their place."
The problem of shared governance, according to Simon Fraser, is partly a lack of information provided by the administration.
"Immediately after the town hall [meeting on Jan. 24]," said Simon Fraser, "I went up to Assistant Superintendent Bell and asked for information about the transfer of summer classes. We didn't receive that information."
"The only response that I have heard from [Rocha] related to AS, has been that [the AS] are not representative of the students. How we have failed in the process. These comments are clearly designed to put AS in a negative position. That is not something I believe we can work with."
Latest posts by Benjamin Simpson
(see all)