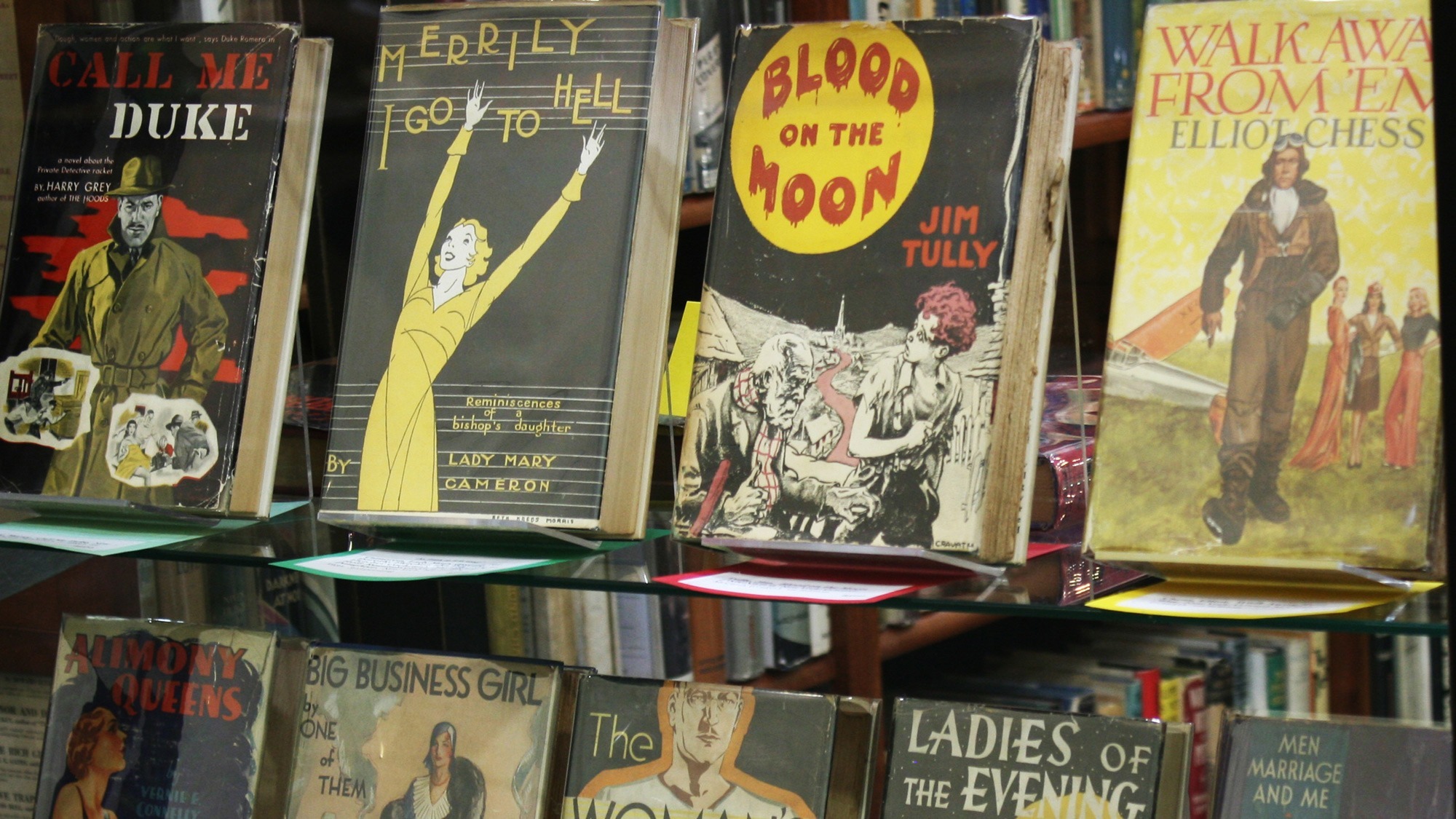 Antique book collectors and history buffs alike made their way to the Pasadena Convention Center over the weekend for the 49th California International Antiquarian Book Fair, uniting more than 200 vintage book sellers from over 30 countries. The Antiquarian Book Fair is considered to be one of the most prestigious exhibitions of literature in the world, also selling rare autographs, photographs, prints, manuscripts, restaurant menus, and maps.
This year's fair celebrated the 150th anniversary of the Lewis Carroll classic, "Alice's Adventures in Wonderland," and showcased various reprints as well as animation cells from the Disney film adaption.
Security for the event was strict due to the value of books on sale, most being sold for thousands.
"The Book Fair is all about bringing people closer to books by giving them a chance to browse, touch and even go home with items that they might imagine could only be found in a museum or special collections library," said Michael Thompson, chair of the book fair, in a statement on the Antiquarian's website.
Among the booths was B & B Rare Books from New York City, which specializes in British and American literature from the 20th Century. At the exhibit was one of the owners, Sunday Steinkirchner, whose business began when she started selling books at estate fairs as a way to earn extra money.
"Customers would ask 'I don't have this book, could you get me this?' so we started buying and selling and it became a full-fledged business before we knew it," said Steinkirchner.
Fitting the fair's theme, B & B's glass case displayed a copy of the first obtainable "Alice in Wonderland" selling for $22,000.
"It's actually really, really hard to find. We've been doing this for 12 years and this is the first one that we found," said Steinkirchner. "The first time Alice was published, it was recalled. The illustrator didn't like the way the illustrations came out so they sent all the sheets to America and rebound them. There were only about a thousand, so now there's a lot less."
While some shops on the Convention Center floor focused on works of fiction, others were exclusive to fields of science and medicine. Visiting from Sherman Oaks, B & L Rootenberg operates out of owner Kristina Clement's house.
B & L have had a booth at the Antiquarian Book Fair since they opened in 1970. They carry books on anatomy with essays by Charles Darwin, journals about old-fashion methods of surgery, and scientific studies by Isaac Newton dating back to 1712.
At the table set up for Jeffrey H. Marks Rare Books in Rochester, Jennifer Larson displayed vintage items such as containers for grapes from the 19th century and Christmas ornaments. In a glass case was a book open to a handwritten message by Ernest Hemingway to his dentist.
Larson talked about the change at book fairs over the years as people are starting to read digitally, saying that it's made the fairs less exciting in one way, and more exciting in another.
"We're starting to bring in more 'one of a kind' items, non-book items, books with inscriptions in them, so to have something that isn't readily available," said Larson.
Hosted by the Pasadena Convention Center every other year, the California International Antiquarian Book Fair continues to offer a look into the history of literature and cultures of the world.