Amid PCC's coronavirus closure, the Personal Counseling department has shifted gears to help students cope through triage teletherapy appointments until the campus reopens.
During normal times, students may access the department's in-person therapy sessions up to eight times during the regular term and six during intersession.
"These telephone triage appointments don't count towards people's session limits," said Jason Vasquez, a counseling psychologist for the department in a zoom call. "We know that people need extra support right now. So that's why we wanted to provide these telephone triage appointments so we can serve more students."
Mental health issues have been on rise during the stay-at-home orders. With the sudden cancellation of many academic milestones, students haven't had an easy time. The American Psychological Association has even covered student stress on its site, reminding those to "grieve those losses, then re-frame how you think about these life events."
Kimberly Rios-Lam, another counselor in the department, shared that students have already come forward through the service with a multitude of personal and mental health needs during the pandemic, including an increase in family conflict.
"There's a lack of motivation when it comes to doing their classes, their homework, and feeling like there aren't a lot of boundaries at home," said Rios-Lam. "I know that's kind of been a barrier. It's been really frustrating for them not being able to really leave. So there's a lot of that kind of conflict arising because everyone's feeling frustrated."
Not all students have access to reliable technology or internet service right now, which is why the Personal Counseling department opted to create a service that students could access through a phone.
How does the triage system work? First, students do not need to be in crisis to get help. Anyone enrolled can either email or leave a voicemail with the department that provides their name, student ID and a callback number to schedule a session.
Counselors then call the student back from a blocked number to discuss their concerns and ways to manage them moving forward. Demand can vary, but most students can get help on the same day.
Another key focus of the program is to "connect the loop," according to Vasquez.
"We figure out with you whether scheduling a follow up appointment would help or if you have a provider in the community," said Vasquez. "Sometimes students just need a single contact. Sometimes they need multiple contacts, but it depends on what your needs are at the time."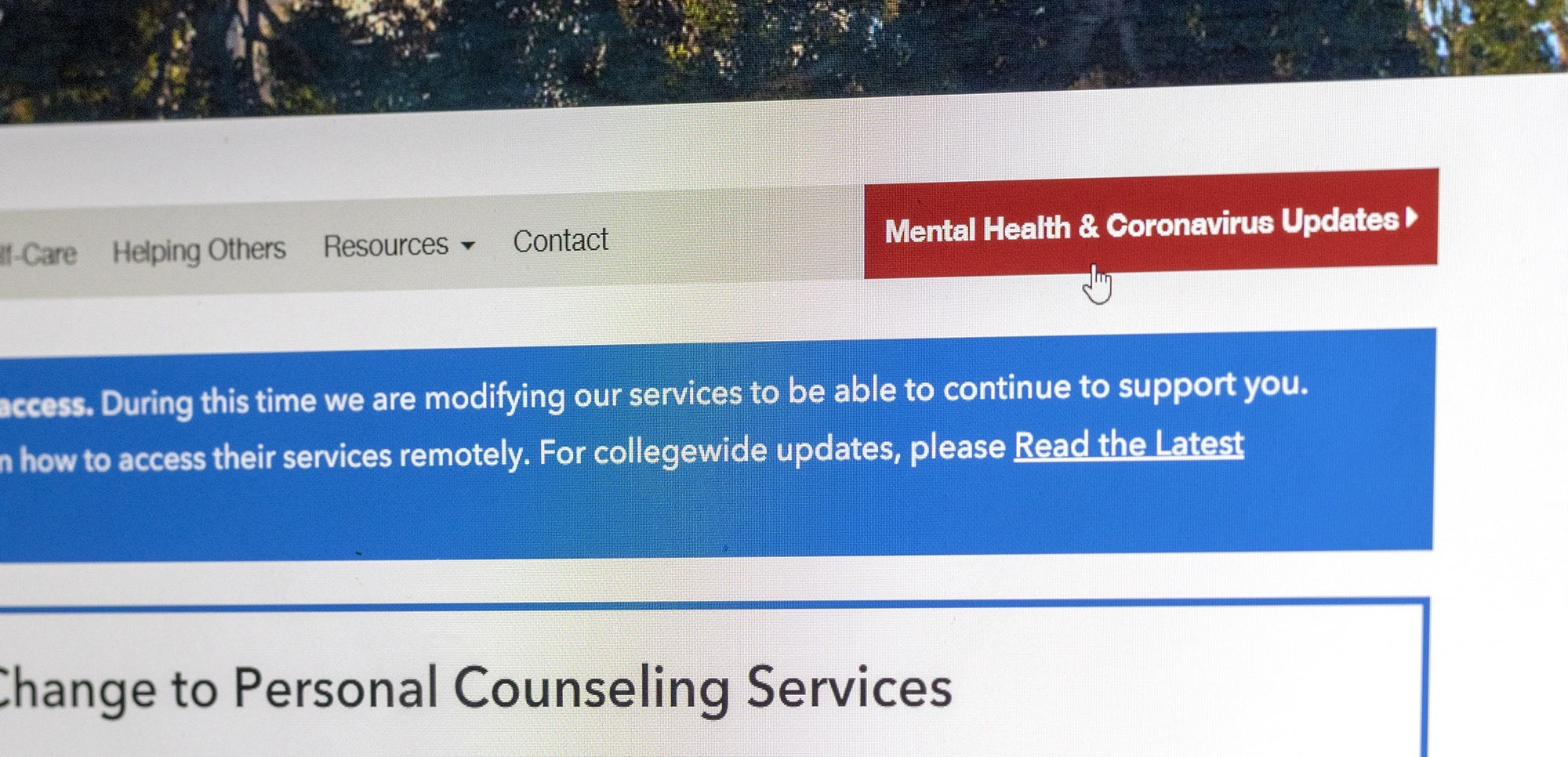 The department also has an extensive mental health and coronavirus section on their site that is updated weekly with free resources on the given topic. With April being sexual violence awareness month, the team recently focused on how to cope with trauma during the pandemic.
Need someone to talk to? Reach out to the department at (626) 585-7273. For life-threatening emergencies, please call 9-1-1 or Campus Police at (626) 585-7484.
Latest posts by Caitlin Hernandez
(see all)