With no trick or treating or Halloween parties, Halloween may seem like just another day this year but that's still no excuse to not have a killer costume.
Whether it's attending a virtual event or simply doing it for fun, one can easily construct a costume with pieces they have in their own home. The problem is deciding what to be. This year I decided to dress up like a rockstar, and it was a lot easier than I expected.
Since rock stars like Eddie Van Halen and Little Richard passed away this year, this costume felt like a way to keep their legacies alive. Rock and roll had a huge impact on American culture and still influences music today. Musician Miley Cyrus is planning to release her own rock album titled "Plastic Hearts" on November 27. With this in mind, it should be simple to create a costume that many will appreciate.
The costume starts with a staple of rock and roll: leather. My mom had an old leather jacket hiding in a closet, and it was perfect for the look. With metal buckles and buttons, it added the right amount of edge to my costume.
Moving on to pants, I chose a pair of ripped green skinny jeans. I got them from a thrift store before the COVID-19 pandemic and they fit the rock aesthetic really well. For the shirt, I went with a simple black tube top. My shoes were a pair of high heeled boots, but really any kind of boot would work.
Adding some black eyeshadow completed the familiar look of a rockstar. The costume didn't cost me anything and was made with clothes I wear pretty often. It was that easy! No gluing, sewing, or artsy skills needed.
With the costume on, it's easy to understand why rock stars had such confidence. Wearing it made me feel badass and cool like I was ready to go on stage and belt out a song. Halloween is a great time to pretend to be someone else, but the confidence my costume gave me is something I can wear all year long.
If you want to do a rockstar look, but maybe don't have a leather jacket or skinny jeans aren't your thing, that's perfectly okay! The great thing about the rock and roll look is the many different looks a person can create. You can throw on a vest, or paint your face as Kiss did, and instantly be recognizable. The possibilities are endless!
Since Halloween became pretty much virtual this year, there's no need to spend money on a costume when there are easy options you can create with what you have. A rockstar is just one example! You could dress up as an athlete, painter, or whatever floats your boat. I chose a rockstar because of how easily recognizable it is and because of my love for music. The confidence and attitude that comes with the costume is just an added bonus. Also, if anyone's worried about the costume seeming outdated, here are the words of Ozzy Osbourne, putting it perfectly,
"You can't kill rock 'n' roll. It's here to stay."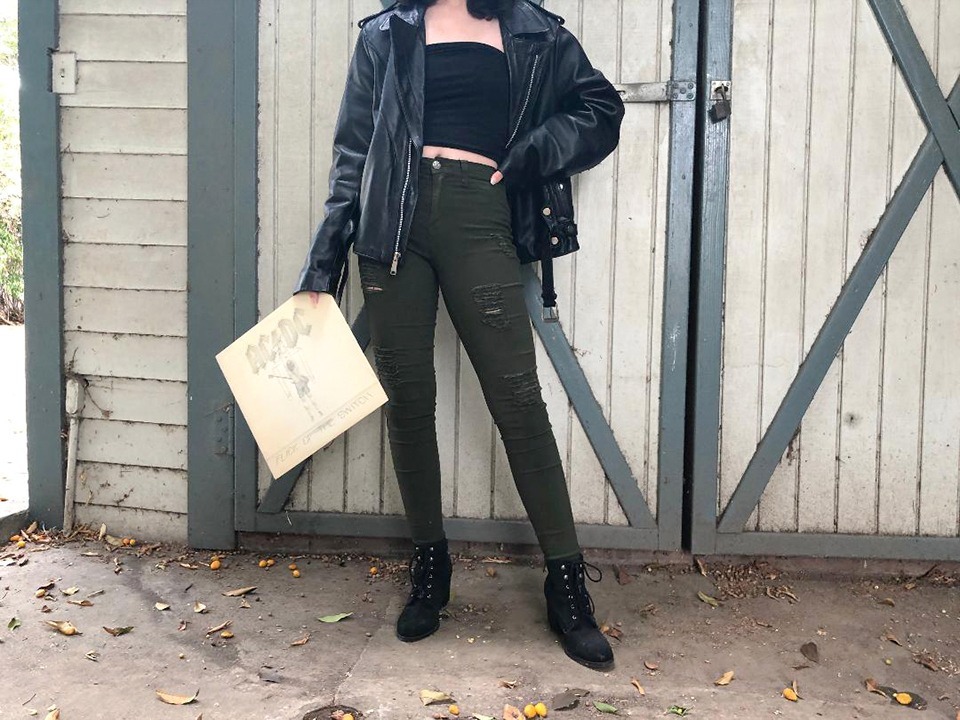 Latest posts by Lorelei Olivas
(see all)