Christian evangelist missionaries caused a loud distraction while sharing their controversial views on topics, including the LGBTQ+ community, rape prevention and women's attire, at PCC on Thursday afternoon.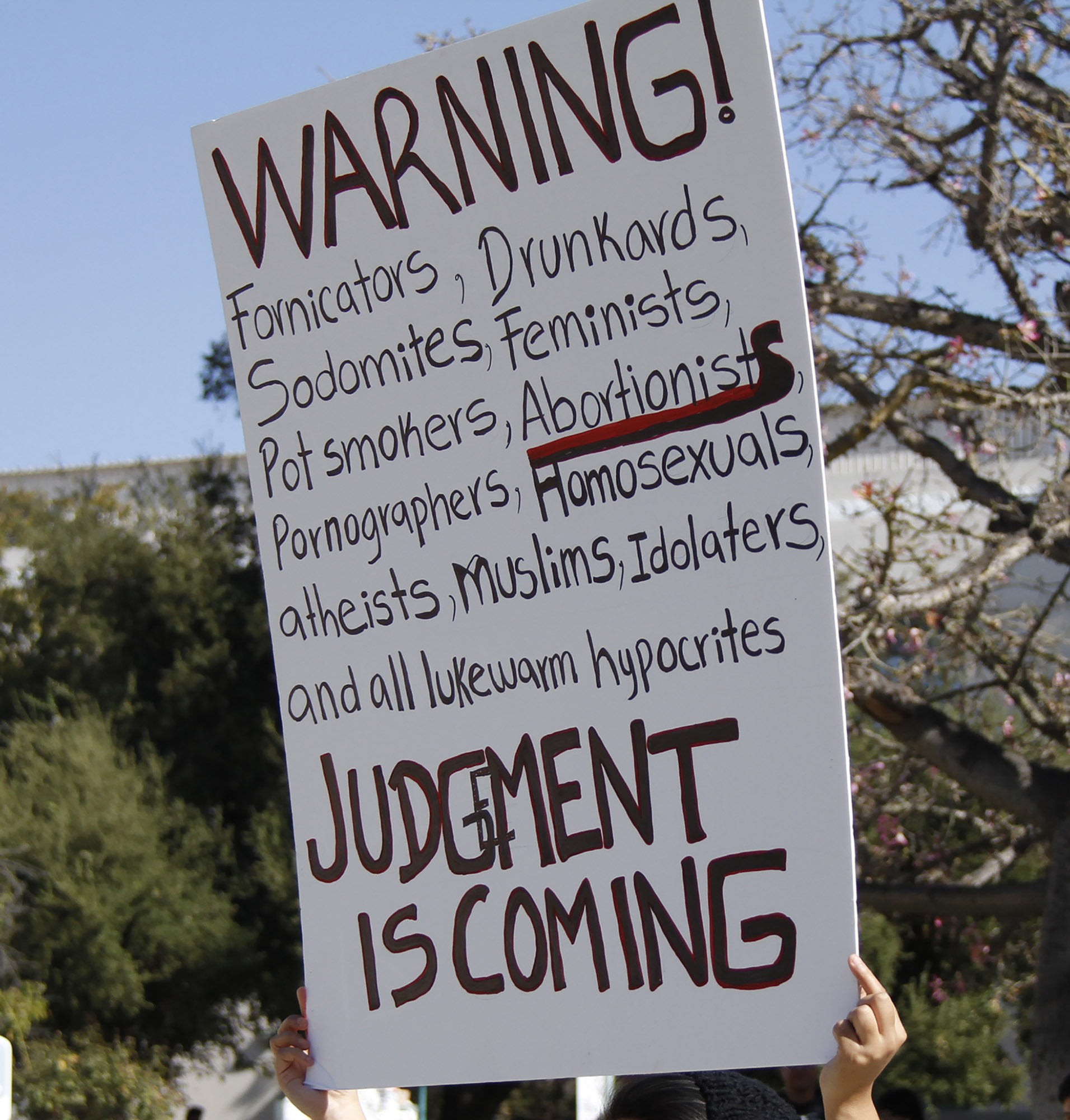 The incident began at approximately 11 a.m. and lasted to nearly 3 p.m. in the quad, a bustling area during lunchtime and early afternoon. Campus Police officers were present as crowds formed to respond to Open Air Outreach preacher Jesse Morrell's language. Because the campus is a limited public space, free speech is allowed by religious groups in their proselytizing.
"If you ignore them, stop drawing attention, these guys will leave faster than they're supposed to," said Campus Police officer Jose Arechiga. "As students, this is great for you guys because you have a public forum where you can go for free speech. I mean, it might not be positive, but they have the freedom to say what they want to say."
The Open Air Outreach preachers used an attention-grabbing approach to deliberately provoke the crowd on progressive topics, according to their YouTube video at PCC which they recorded on campus the day before.
Morrell was heard shouting throughout campus at students attempting to garner their attention.
"We should debate the issues of the day," Morrell said to a student refuting his claims about the Bible. "We should be able to debate whether it's okay to be gay or not. We should be able to debate whether the anus was designed for defecation or penetration. You guys are not open to reason!"
PCC Dean of Student Life Rebecca Cobb, joined by Associated Students, helped disperse the crowd, attempting to discourage the visitors.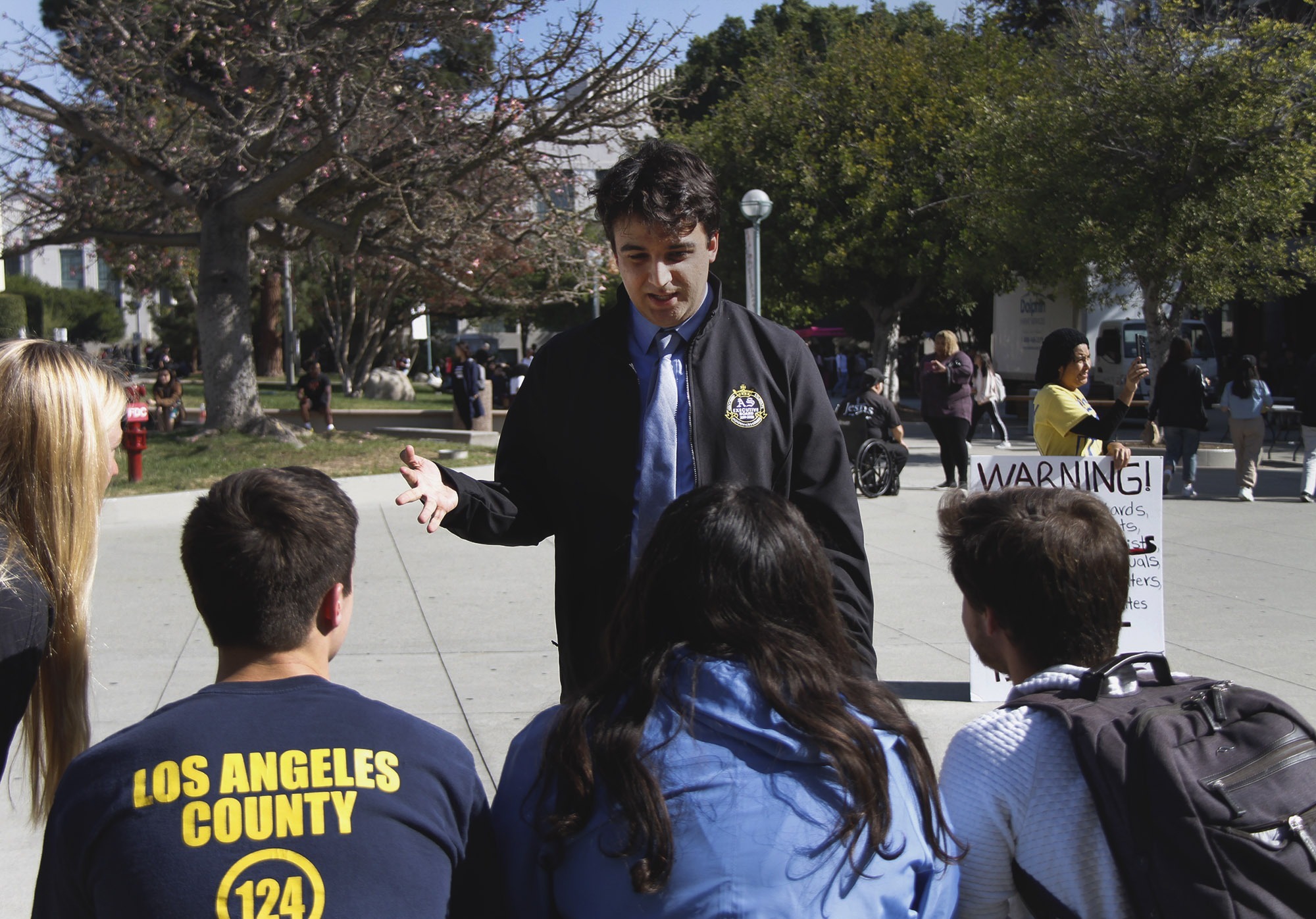 Another recent incident regarding religious activities on campus was reported in October by the Courier. In that case, a concerned student prompted an investigation and safety alert by Campus Police.
Dr. Michael Bush, assistant superintendent-vice president of business and administration services, previously spoke with the Courier on what is allowed under free speech.
"They can't have obscenities, threatening speech, crime solicitation or anything that California's penal code says you can't say," said Bush during a phone interview.
As a reminder, individuals soliciting or proselytizing are not allowed to block or impede a student's path. Violations of conduct will result in the persons being cited and removed from campus, according to Bush.
(Video: Lizette V. Delgado / Courier)
Latest posts by Caitlin Hernandez
(see all)