Is a single college really going to make a difference in changing their ways to become more climatically conscious? How about a college that waited until 2022, to do anything? That's what PCC did, only recently adopting plans to change, but because the costs of their ambitions are so large,  it faces significant bureaucratic roadblocks even though Measure PCC passed and the money is now available. Passing the measure and mapping out sustainability efforts is a step in the right direction, but it is still hardly sufficient to match the changes that are needed to meet our rapidly intensifying climate crisis.  
Voters were never going to read far enough, let alone read the Facilities Master Plan to even see the small section on sustainability. It is at the very end of the two-hundred and ten page document. This strategically hid the inaction of PCC, and their measly attempts at doing the right thing in a notoriously drought prone area.
"Water use is absolutely critical to the issue of sustainability," The managing director of the Arroyo Seco Foundation Tim Brick said. "And how people look at how we create a sustainably or resilient society for the future." 
The current sustainability section in the Facilities Master Plan does note that irrigation sub-metering will be implemented at PCC. This particular type of meter collects water usage data solely from outdoor and irrigation watering systems, and takes all other water uses out of the equation, like faucets, water fountains and toilets. Data that specifies lawn watering is currently not being collected at PCC. These sub-meters would only measure water usage of lawn areas exceeding 2500 square feet, which leaves a lot of the lawn areas unmetered, and unregulated. Which would never give a clear picture of the true amount of water used for the grasses. Like many things with Measure PCC, a timeline remains unknown for implementation. 
In an interview with Emily Fernandez, an English Professor who also leads an English class with a curriculum focusing on sustainability, and our future, to bring awareness to the situation. Fernandez has always been very involved within the sustainability movement on campus, she expressed her dismay with the lack of action by PCC, but congratulated the school on the baby step of approving the hiring of a sustainability officer. But, this is truly the bare minimum and one could only hope that the ambitions are greater if this really comes to fruition. 
Fernandez cautioned that precedence had been set, of inaction and plan stagnation and to be wary of even the small steps towards making changes in the interest of sustainability.
"We are waiting and maybe a little bit impatiently to see them move significantly," Fernandez said. "The more we hear them talk about it and actually make action, the better it will be for all of us." 
On campus, the movements that students and professors have led always fizzled out, because of the high turnover of school presidents prior to 2015, and high student turnover rates. 
"There's been movements and then they've been stopped," Fernandez said. "And for whatever reasons they have not been able to get very far." 
This led to movements rarely gaining traction to make significant change and push for forceful and collective action on climate issues. 
"We really need a student group demanding [action] and saying this is what we want to see on our campus," Fernandez said. "But of course, COVID blew everything up." 
PCC's first commitment to sustainability projects was in 2009, but that was only a small portion of the quad that was given by PCC to tear out the grass and plant a native garden. According to Ling O'Connor, a professor in the Natural Sciences division, facilities shot down any further plans for native planting projects at the time, even going as far as to say, "don't ask for anything again," after students and faculty had raised "thousands of dollars," to continue these efforts. 
As a college, and a member of the community, the school should be representative of the goals 
"As an educational institute that would be setting a good example, to lead the community," O'Connor said."This is not climatically appropriate." 
But it appears that the community is leaps and bounds ahead of the college in many regards, and is instead setting the example for what PCC should do to their lawns. 
"The community is actually more ahead than we are," O'Conner said, noting that many people in her neighborhood have transitioned away from lawns to native water conscious gardens. 
The grass, a sign of wealth and an antiquated culture that needs to be changed, because it isn't just unsustainable and incredibly water hungry, it is a stain on PCC's reputation. 
"The idea that you need grass in order to be a college, and have that look is so outdated," Fernandez said. 
The STARS program, which is a self-evaluation system to help create goals on sustainability, would be implemented at PCC, but again, like many things at the school, a timeline is unclear, even though it was included with the FMP, and a part of Measure PCC's funding. Enacting a program like STARS, allows PCC to track its sustainability improvements, would be beneficial and help get the momentum going. 
"It creates goals for ourselves, and if we're actively a part of it, and things start to move and change," Fernandez said when talking about the STARS program. "The act of doing that [setting goals] gets the ball rolling and people energized." 
In a previously written article by The Courier, PCC failed to clearly answer when asked about a path forward, blaming the lack of action on the process of the Board of Trustees and bureaucratic process at the school to obtain funds for projects. But, now that the funds will be available following the election certification of Measure PCC, it is important that the school moves its plans forward and executes sustainable developments, in both cutting down on watering the lawn, water use and making the campus more energy efficient. 
Citrus College in particular has implemented a plan solely devoted to sustainability, the reduction of water uses, plans to change landscaping and remove the lawns on their campus. They have already changed all of their sports fields to artificial grass. PCC has followed through with changing their sports field to turf, but it falls behind otherwise. 
These vast jumps by other colleges of a similar size, shows that it is possible to make genuine changes to make gains for sustainability, and that it really has to be in the interests of both the Board of Trustees and the Administration to make sure plans move forward and catch up to the standards of today, and to actively combat rising temperatures, and drought. 
Other campuses are doing so much, which puts PCC behind other community colleges in the region and the passage of Measure PCC is a step in the right direction. 
 "Oh my gosh, they're doing so much," Fernandez said, when discussing the actions of other colleges. "We want this here, we could be doing this, but we don't have anybody writing grants or working with outside stakeholders on this." 
Despite the lack of a definitive roadmap for a lot of the sustainability projects, the PCC College Council approved the hiring of a sustainability officer back in January 2022, and stated in a document published at that meeting that an Office of Sustainability should be implemented by no later than summer of 2023. But, again, that's not definitive, or can be confirmed. 
In a document that is publicly available, the California Community Colleges Board of Governors Climate Action and Sustainability Framework, gives a timeline for community colleges to plan in painstaking detail on how to move forward with climate goals. PCC has met the bare minimum, by fulfilling the requirement of instituting a master plan. It remains to be seen what action is taken in the next few years. 
The lawn again is using too much water, and other resources, leaving PCC with a water use problem, and a deep identity decision to either become sustainable or uphold their very curated status of symbolic wealth. It cannot remain that way, as California and the world continues to feel the rapidly intensifying effects of climate change.  
Avory Baur contributed to reporting. 
This story has been updated.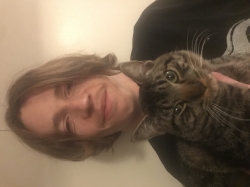 Latest posts by Seamus Bozeman
(see all)