I walked into the spacious Bird Pick Tea and Herb and wondered how I had never been here before. Bird Pick has a casual vibe, celebrating internationality and tea, and the easygoing ambiance sets it apart from other tea shops.
The simple decor makes it an exceptional study space, where you could get lost in a book for hours. Time flies by, only marked by regulars taking respite from the hot day with their iced teas. This casual tea shop lends itself to adorable photos, and the mid-20s crowd that frequents the cafe will not mind.
Dozens of loose leaf tea jars line the walls in rows like a passionate collector's artwork, and the drink counter offers boba, green and blooming tea. The menu intimidates at first, looming with eight categories and over 60 choices. This variety includes cucumber mint iced infusion, hand-whisked matcha tea latte and chia seed add-ons.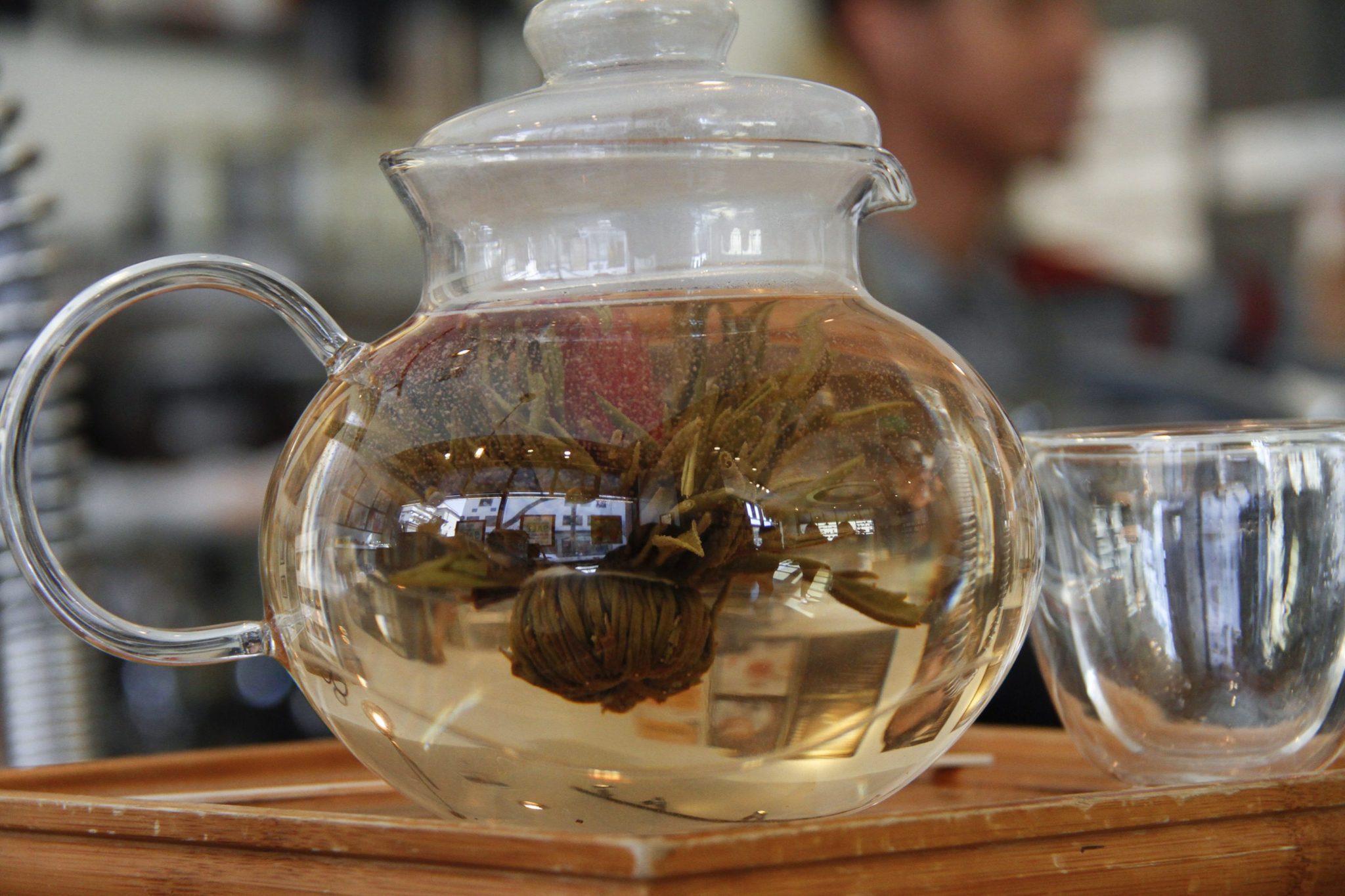 I tried the Prosperity Dreams blooming tea, containing white tea, jasmine and a globe amaranth flower. I watched as the rolled pod tea leaves slowly "bloomed" when dunked in hot water, like a new daisy's petals, to reveal the globe amaranth flower packaged within.
I steeped the white tea for roughly half an hour in the glass teapot while sipping intermittently from the matching glass cup. I wondered if the blooming tea was working: no matter how long I steeped the tea, it stayed plain and bitter hot water. I later learned white tea is literally characterized as that—slightly sweet without the bold flavors common in green and black tea.
Bird Pick has a limited food section with a few types of scones, pre-packaged cookies and chia seed pudding. I tried the matcha green tea white chocolate chip scone. The name is a mouthful, just like the pastry. It was solid and less sweet than I expected, with a vivid green center. A brushing of icing covered the scone's top, but the center exposed a severe chocolate chip shortage.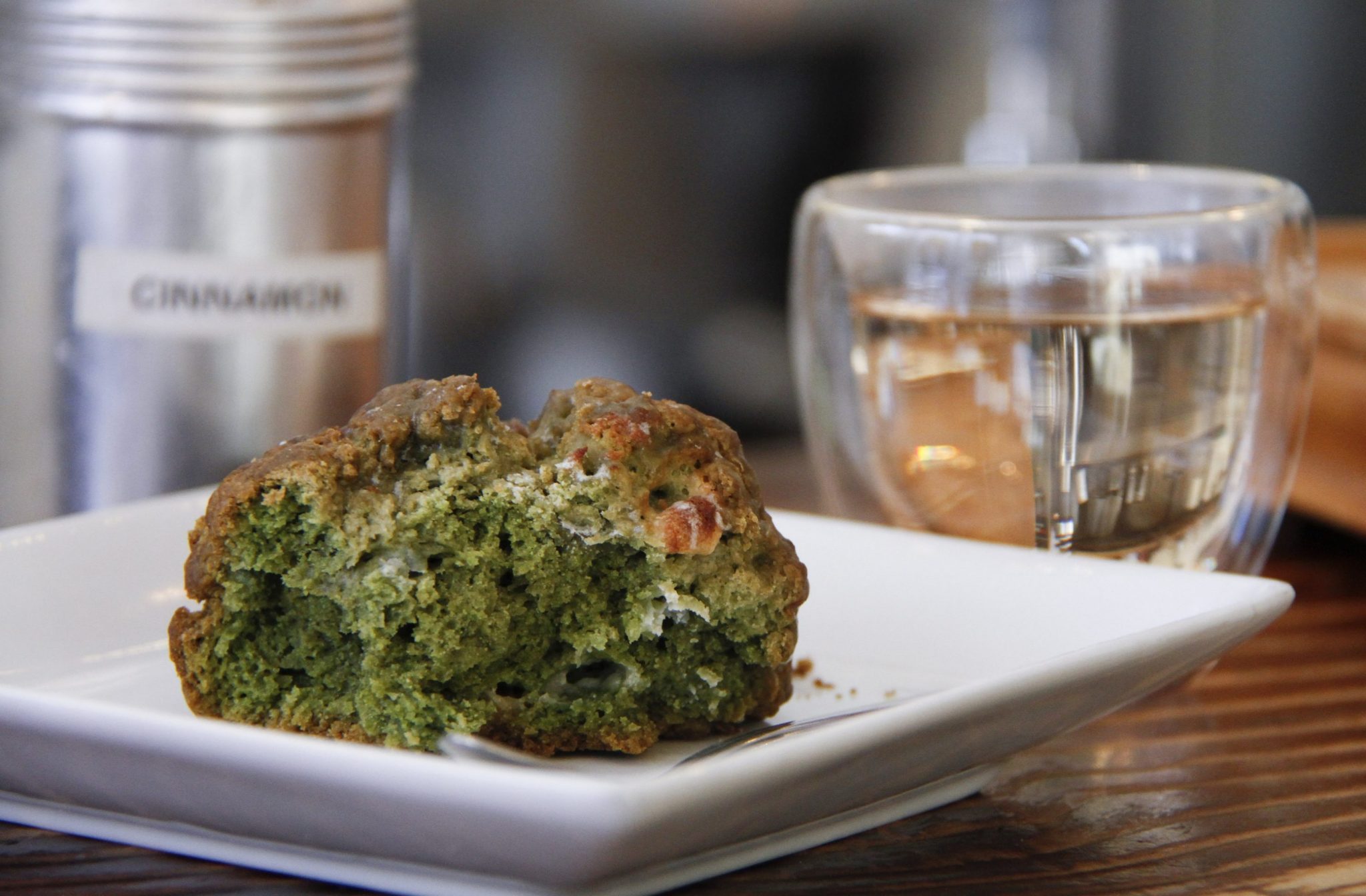 Baristas caught up with regular patrons with quick service. Bird Pick's prices may be on par with Starbucks, but boredom is impossible with creative twists on traditional drinks. From a simple peppermint tea to an "alarm clock" tonic, your drink is as adventurous as you. For example, the "Baby Birds" part of the menu lists a chocolate hibiscus cooler made of Ghirardelli chocolate, hibiscus and milk.
Bird Pick is wonderful for tea while studying, hanging out, or on a casual date, but take the opportunity to get food somewhere else in Old Town.
Latest posts by Sarah Gillespie
(see all)