A gunman opened fire into Star Ballroom Dance Studio in Monterey Park Saturday night during a Lunar New Year festival killing ten and injuring 10 others in the largest mass shooting in the United States since Uvalde, TX. 
Elizabeth Yang, a lawyer and local resident of Monterey Park, was home with her family during the shooting and said she began to receive texts from friends to see if she was alright. 
"They're usually retired ladies who are looking for something to do and have fun, it's shocking that this happened," Yang said. "When I joined the dance studio last year they were very welcoming to me, really nice people… older people." 
According to the sheriff's department, the man entered a second dance hall in Alhambra, but was quickly disarmed, about 20 minutes after shooting 'indiscriminately' at the first dance hall in Monterey Park. 
"Obviously there were multiple rounds fired at the first location where we have all the victims and survivors," Luna said. "We don't know how many rounds were fired, different weapons have been described, in regards to the specific weapon we don't believe it was an assault rifle at this time."
A white van thought to be linked to the shooting was "swarmed" by the police at around 1 p.m. Sunday at the Japanese grocery store Tokyo Central in Torrance. The driver was found dead by what appeared to be a self-inflicted gunshot wound. Luna did not confirm that the driver was the suspect but has stated that it is a possibility.
Sandra Chen Lau, president of the Board of Trustees of the Pasadena Area Community College District, was raised in Monterey Park and stated that she was "devastated" by the violence.
"I grew up in Monterey Park, where my grandparents put down their roots to achieve their American dream," Lau said in a statement to The Courier. "My heart is broken by this senseless act of violence in our community. There are no words to adequately describe what has become so common- mass shootings at places where we worship, learn, shop, entertain, and dance."
The impact of this event expands far beyond the shopping center where it occurred, and far into the large Asian population in the San Gabriel Valley and at PCC. 
Dr. Erika Endrijonas superintendent president of PCC condemned the violence and said that PCC stands in solidarity with the people of Monterey Park.
"This shooting disrupted a celebration of the Lunar New Year, a time that is meant to bring families and communities closer together," Dr. Endrijonas said. "It caused further terror for a population that has already suffered violence and discrimination locally and around the country. And as more details become known, we fear that it may have deep, lasting impacts on some of our fellow students, employees, friends, and neighbors."
Both Dr. Endrijonas and the Board of Trustees condemned the violence.
Lunar New Year and the days that precede it are typically days of jubilant celebrations, large parades, traditional foods and sweet treats, and the hopes and wishes for a new year. This was the first year of in-person celebrations in Monterey Park following a three year hiatus due to the pandemic. 
The city of Monterey Park announced on their website that it is canceling the second day of its Lunar New Year festival as there is an active investigation going on at the location near and around where it was being held.
Luna had not identified the shooter or the exact weapon used, but did state in a news conference that it was not a high powered assault rifle, but a type of automatic pistol with a extended large capacity magazine attached. 
Chinese New Year is a celebration that lasts for 15 days starting Sunday, Jan 22 and the festivities extending through February 5. 
This is a developing story.
This story has been updated at 8:22 p.m.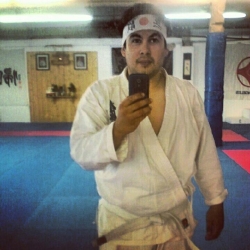 Latest posts by Michael Leyva
(see all)