As the Halloween festivities begin, Cal Poly Pomona has opened its annual pumpkin patch to the public.
This year marks the 25th anniversary of little children replete with energy running around, food trucks that offer delicious meals such as pulled pork cheese fries and of course the vast field of glistening pumpkins waiting to be carved.
The venue wraps around like a maze, making visitors walk around for a while before they reach the actual pumpkin patch.
In addition to picking pumpkins, some new features this year at the festival included hay rides, cow milking, blacksmithing, soap making and bee-keeping, all of which I was unable to experience firsthand because of the considerable crowd.
As the years have gone by, the Cal Poly Pomona Pumpkin Festival has become paramount to anyone celebrating a longstanding American tradition, with crowds growing in numbers every year.
There were multiple kinds of foods around for visitors to pick and choose at their leisure such as lemonade stands, booths serving funnel cakes and even a Habit food truck that had some of the best hamburgers.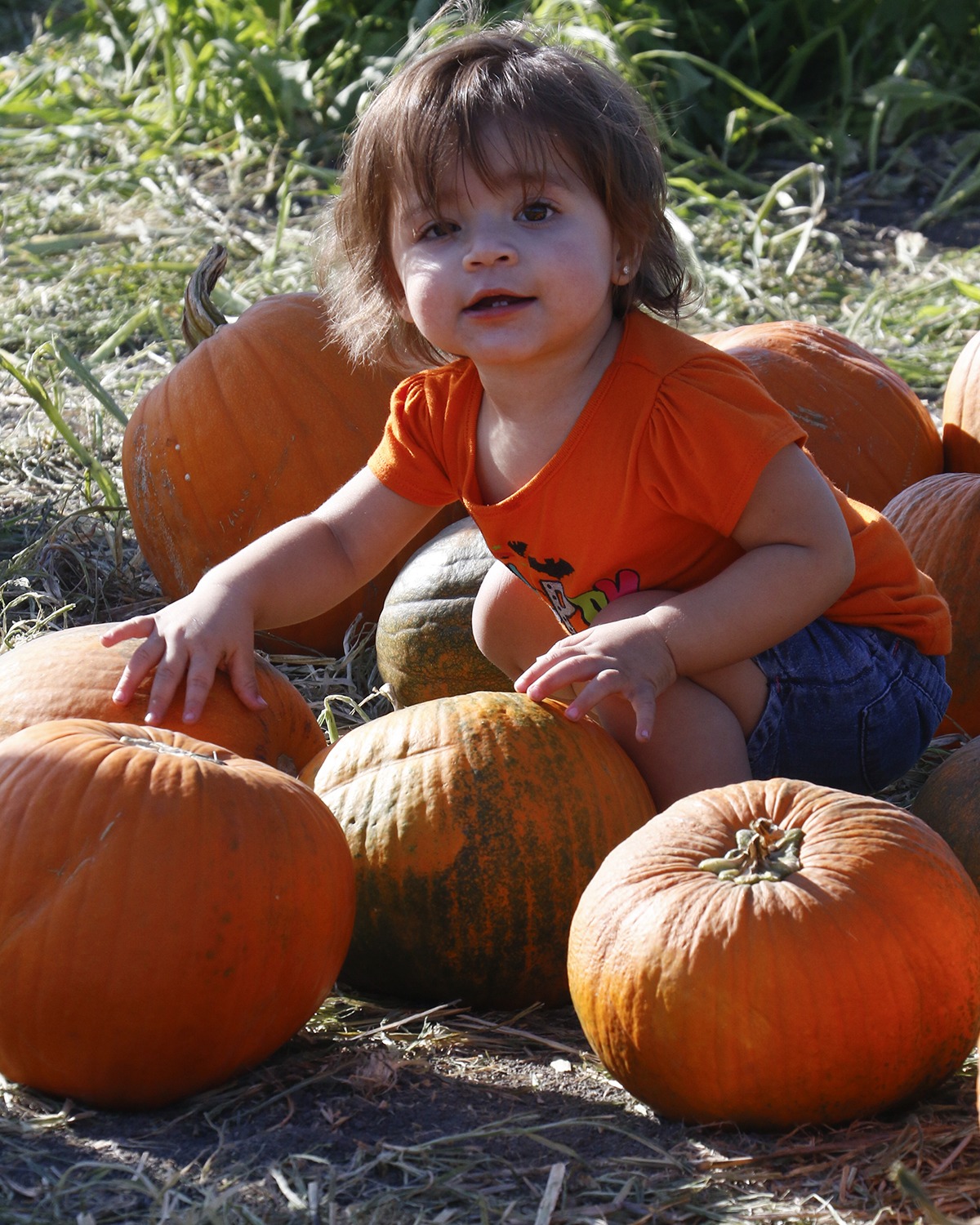 As visitors walk towards the end of the food section, they can either sit down and relax at a table where they can watch a pie eating contest take place or enter the famous pumpkin patch.
At the entrance of the pumpkin patch, rockabilly themed songs such as "Act Naturally" once sung by famed Beatle Ringo Starr can be heard.
Everything before the pumpkin patch is like a movie preview that gears you up for the actual film.
Parents walk around with wagons and children run to different kinds of pumpkins judging each one to see if the pumpkin has the potential to be carved.
In the distance, you can see parents orchestrating the perfect photograph of their kids sitting on pumpkins to post on Facebook.
Elsewhere, others go around picking flor de calabazas, or squash blossoms, a kind of flower that grows when the pumpkin season rolls around. These flowers are edible and can be made into a soup and even better, incorporated into a quesadilla.
This festival invites all kinds of people ranging from little kids to the elderly and begins the seasonal holiday where loved ones unite to spend time with one another. After all that is what the festival is all about.
The pumpkin patch will remain open from October 10th until the end of the month, and will have free admission.
Latest posts by Mandie Montes
(see all)