Pasadena oozed with creatures from the black lagoon and beyond as Monsterpalooza clawed its way through the convention center last weekend.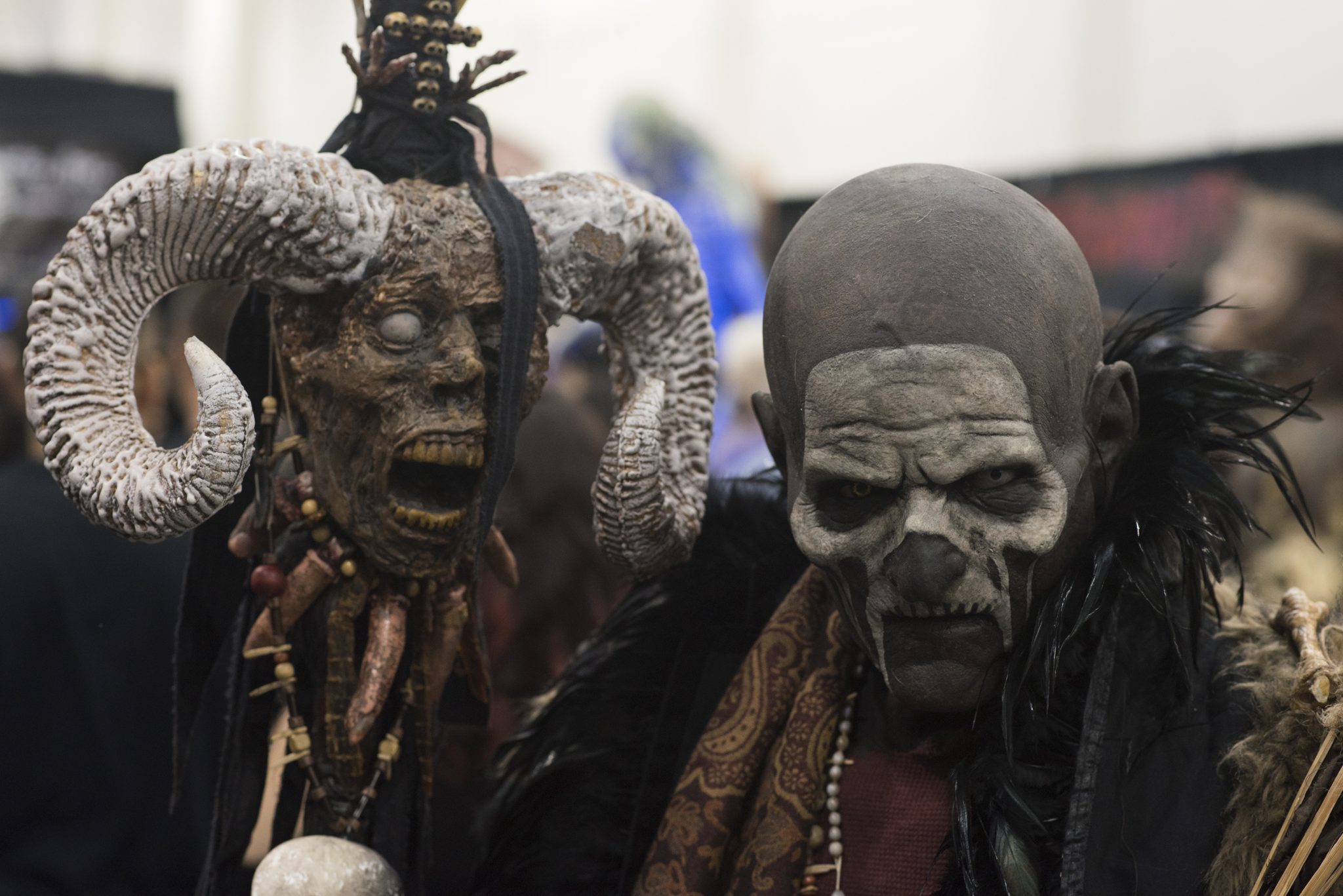 Everything that ever haunted the nightmares of children for decades, from clowns to Freddy Krueger himself, Robert Englund, was in attendance.
With over 250 exhibitors, makeup demonstrations, and a monster museum, there was something for every type of horror fan to sink their teeth into.
One such makeup demonstration was being performed on model Tashi Honnery by RBFX Studio, who are best known for their work with prosthetics. RBFX Studio is owned by Roland Blancaflor, whose work has been featured in films such as "The Avengers", "Total Recall", and "300", but it was their transformation of Honnery that had everyone's attention this weekend.
In a process taking between two to three hours, Honnery was morphed from a human to a brain-dead, flesh-eating zombie who looked as if she crawled straight out of an episode of "The Walking Dead."
"I love the makeup," Honnery said, "I don't love the wet sponge in my ear though."
The artist behind the zombification of Honnery, John Wrightson, thought she was the perfect suspect to undergo the process.
"She's got a great physique for this makeup," Wrightson said.
Down the aisle Pashur House was creating an ancient demon piece by spray painting model Sawyer Croft in gold and gray tones.
Describing his creation as a "sin eater," House payed close attention to every squirt of the spray paint as it covered Croft from head to toe.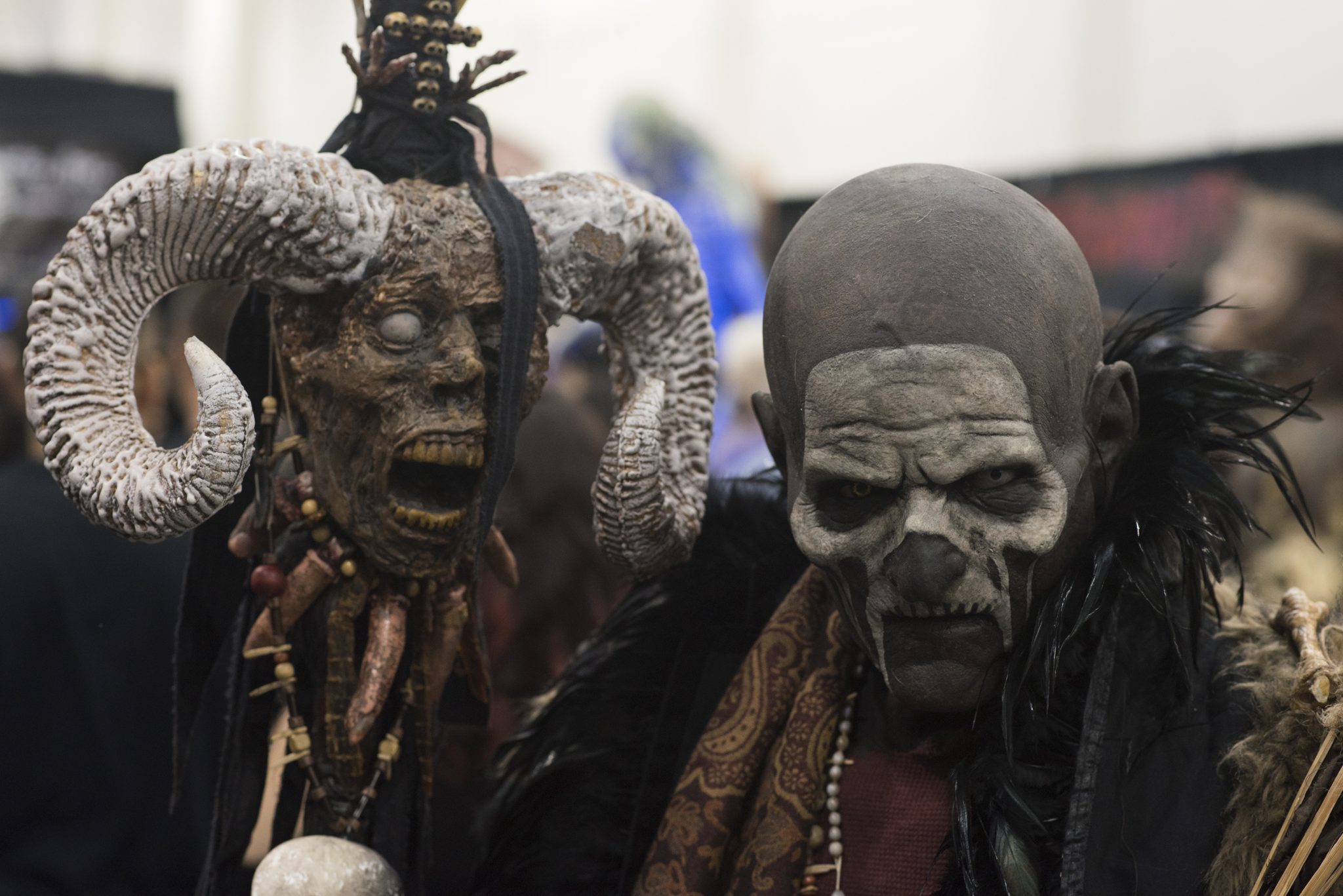 Although House appeared at two other Monsterpalooza events in the past, it was his first time attending the Pasadena convention. The demon look took around four hours to create and was topped off with a golden head dress.
Cosplay was a huge part of Monsterpalooza with costumes ranging from a gang of apes from Planet of the Apes to several Elvira look-a-likes, who had the chance to impress the Mistress of the Dark in person as she signed everything from posters to pop figures of herself.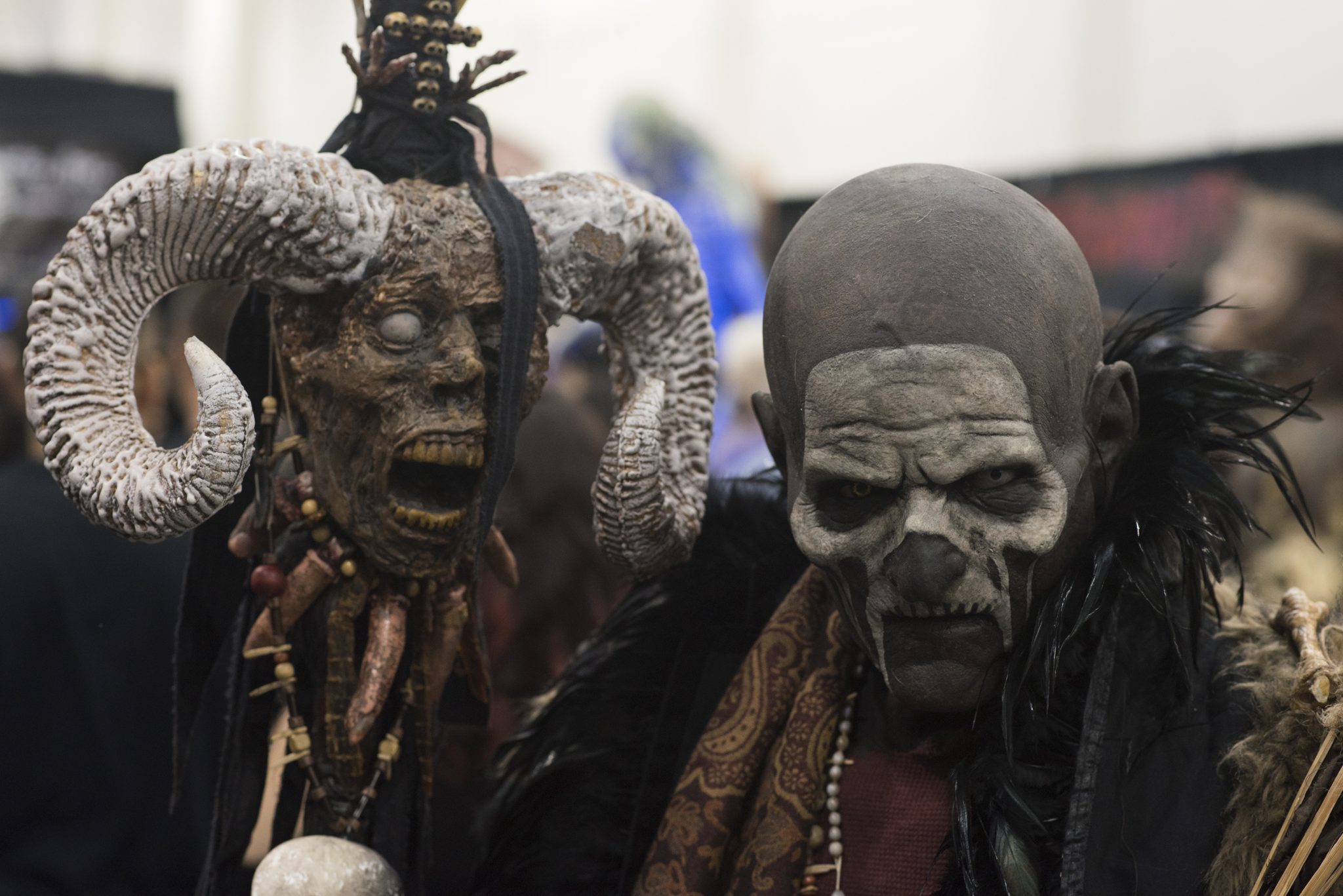 Attendees Weston Hayes and Scott Bays dressed as Twisty and Dandy from the popular FX show American Horror Story and could barely make it a few steps before they were asked to pose for a photo.
Nostalgia was a major factor in what gathered the hoards of people to the convention center as many of them got to relive terrifying scenes from their favorite scary movies in the monster museum.
Fights between replicas of aliens and predators were a huge hit with fans as they lined up to take photos, while several men dressed as Wolverine took selfies with a giant figure of Frankenstein's monster.
"Fast & Outrageous," a tribute to indie filmmakers that was inspired by "Kung Fury," was on display in the museum. It was created by the crew at Dapper Cadaver, and featured a gory scene of heads on stakes along side several realistic dinosaurs.
The creepy crawly convention brought together monster and horror fans spanning several different generations. There were plenty of parents pushing their children around in strollers who were dressed as baby Michael Myers and infant zombies.
These future horror aficionados have plenty of upcoming events to look forward to, assuming the boogey man doesn't scare them out of it.