Katy Perry decided to morph into Miley Cyrus for her fifth studio album, "Witness." As groan-inducing as Cyrus was while parroting stereotypical hip-hop culture for a buck, she made quite a profit from it. However, Perry's attempt fails to capture the same lightning in a bottle.
After an embarrassingly awkward display during her performance of "Swish Swish," on Saturday Night Live, Perry became a punchline before her album even dropped, giving her record a tough hill to climb towards legitimacy. Unfortunately, Perry doesn't make it.
Amy Zimmerman wrote in her review for The Daily Beast, "…It was assumed that she would give up on her decades-long mission to appropriate from/piss off every single minority in America. But old habits, like trying to act black to sell records, are hard to break. Perry made headlines for all the wrong reasons once again during a recent SNL appearance with Migos, during which the singer appeared to be getting uncomfortably jiggy with it."
Zimmerman continued, "With a new album coming out this Friday, the timing truly could not have been worse. And Witness—or Whiteness, as some Twitter users have taken to calling it—was already set up for a less-than-stellar debut."
I couldn't agree more.
With her new super-short, bleached-blonde 'do and her desire to transition her music style into "purposeful pop," the previous hit-maker misfires with what can only be described as confusing, bland and meaningless musical numbers.
Her title track, "Witness," fails to strike a chord from the very beginning. With pulsating house beats, the song never breaks out of its monotonous rhythm and the lyrics, "Can I get a witness/ Will you be my witness/ I'm just looking for a witness in all of this/ looking for a witness to get me through this," are reminiscent of the cheesy lyrics we heard on Britney Spears "…Baby One More Time" album.
The problem is that "…Baby One More Time" worked for 1999, but not so much for an artist who claims to sing "conscious pop" in 2017.
The next song, "Hey Hey Hey," produced by well-known pop powerhouse Max Martin and co-written by Grammy winner Sia, gives a bit more hope with a catchy dance beat but doesn't quite hit the mark. The braggadocio Perry displays here is sadly misplaced.
Described as the "power anthem" on the album, Perry sings about how although she is feminine and wears red lipstick, she's still strong and has her own money. While the lyrics are cute, the song itself is quite a distance from the power anthem it wishes it could be.
When the third song, "Roulette," begins to play, it starts to become apparent that it sounds exactly like the previous song; Sultry synths mixed with fast beats and affirmative lyrics, but doesn't really say anything.
"Swish, Swish," one of the singles from the album featuring Nicki Minaj, is probably the only song worth listening to more than once — mainly due to Minaj's appearance.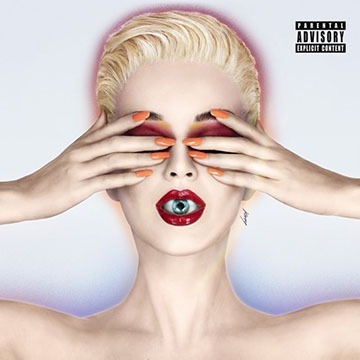 The song, branded a "self-empowerment anthem that calls out the haters," is very clearly a diss track aimed at Taylor Swift. It's clear that while Perry claimed to want to make more "political pop," she still felt the need to try and profit off of her ongoing feud with Swift. Again, she falls short. "Swish, Swish" is good for a dance club beat and tabloid gossip, but not much more.
"Deja Vu" takes on an electro-house, R&B vibe while also going back to sounding very similar to previous tracks "Roulette," and "Hey Hey Hey." Nothing special there.
"Power," previously named "Goddess," is another female empowerment anthem. Perry sings about a woman who loses herself in her partner and decides she must take her power back. The song seems to shift blame as it starts off saying, "I was fine before I met you/truth is that I lost myself inside you/but it's not fair to put that on you." Then, the chorus booms in: "You can't clip my wings/can't wilt my flowers/stole my time but I'll make up the hours."
It's easy to see how this song could resonate with her younger female fans. It's got a slow, pounding synth beat and talks about getting your power back from a man. For her adult fanbase, it simply comes off as corny.
"Mind Maze" is underwhelming. It's hard to tell what the song is even about as the lyrics are overpowered by the overproduced music track behind it.
"Miss You More," the song that many speculate is about Perry's ex lover John Mayer whom she dated in 2012, finally seems to reveal a bit of her soul. The two broke up in 2015 and the lyrics hint that Perry misses the relationship more than she actually misses him.
Perry sings, "But do you ever wonder what we could have been/ But your mind plays tricks with distance/ always makes things feel so unfinished/ I miss you more than I loved you."
This song works because many people who've been in love before can relate. This is the first time, it feels, that Perry actually speaks sincerely to her audience rather than putting on an act.
This meaningfulness doesn't last long. "Chained to the Rhythm" feat. Skip Marley, the grandson of Bob Marley, follows with your basic ho-hum dance track. It's Perry's typical brand of pop with the obligatory Reggae beat to account for Marley's existence on the track.
This is the song that Perry specifically referred to as "purposeful pop," as she comments on her perception of the 2016 election. "So comfortable, we're living in a bubble, bubble, so comfortable, we cannot see the trouble, trouble so put your rose colored glasses on and party on."
This song could have made a relevant political point, but juxtaposed against her typical cheesy pop beats, the antithesis causes the meaning to get lost.
In "Tsunami," Perry talks about love and sex, using the ocean and waves as a metaphor. Produced by Mike-Will-Made-It, the track is slow electronic with a beat that sounds like it came from a Nintendo game.
While the lyrics convey the sexiness Perry seems to be going for, "So baby, come and take a swim with me make me ripple 'til I'm wavy, don't be scared to dive in deep, and start a tsunami," the song itself is short, underwhelming and not what one would expect from this collaboration, as Mike-Will-Made-It is known more for his upbeat hip-hop tracks.
After this slow slog, the album picks up again with "Bon Appetit" featuring hip-hop group Migos. This is the second single released from the album and is crammed full of sexual food innuendos.
"Bon Appetit" is a fun dance track for the club, thanks in part to Migos influence. It's back to what we typically expect from Perry, catchy dance beats, sexual lyrics and not much else. It's hard to see how this song fits into the supposed "political" theme of her album.
Speaking of politics, the next track "Bigger Than Me," is finally the point where Perry "gets political." According to Billboard, the song is "a track inspired by Hillary Clinton's loss in the 2016 presidential election."
The only problem is, the song doesn't seem to make reference to that particular event. It feels as though Perry wanted the song to make allusions to the Clinton loss, rather hitting the listener over the head with it. This is fine, except the allusions are so vague, the point is missed entirely.
With lyrics like, "It's something bigger than me/ I can feel it beginning/ something bigger than me/ yeah, I can feel it opening/ tried to ignore it/ but it keeps on growing out of control," this could refer to anything. If it hadn't been mentioned in marketing what this song was about, it's doubtful anyone would make the Clinton connection.
"Save As Draft," takes us back to lovelorn Perry, who seems to be singing about what she wants to say to a lover, but trying to navigate communication in the digital world makes it more complicated. The slow, pounding melodies that usually accompany pop-love songs is utilized here again and works perfectly. If it ain't broke, don't fix it right?
The penultimate song, "Pendulum,"feels incredibly out of place from the very beginning. It has pounding gospel music and utilizes a choir which is wholly different from all the other songs we've heard thus far.
This track is described as another "power anthem" about soldiering through despite the people and circumstances that want to bring you down. The irony here is that this song is actually good. The gospel choir and hand clapping that accompany the beat make it a catchy song that would have made for a decent single.
The final track on the standard edition of the album called, "Into me You See," is another love song about how her current lover helped her break down all of the walls she kept up. This song is rare as it has a simple piano accompaniment, which forces Perry to rely on her vocals rather than leaning on the overproduced tracks and autotune that she's known for.
As a pop love song, again this works very well.
"Dance with the Devil," and "Act my Age," are two bonus tracks that came on the Target special edition of "Witness." Neither song fits into the "purposeful pop," theme that Perry touts for this album, but then again, neither do a lot of the songs on the standard release. Both tracks make for a couple of fun dance tracks for the club, but not much else.
Overall, Witness is a disappointment. As much as Perry hyped this album as highly personal and political, it dove as deep into her personality as a two-inch puddle and showed us nothing more than the schtick she's known for.
It's clear Perry wants to be more than a bubble-gum pop, auto tune artist, but unfortunately she hasn't figured out the first clue about how to do that. Her best bet is to take her own advice on Pendulum, "Don't try and reinvent your wheel," and stick to her strengths.
Rating: D
Latest posts by Amber Lipsey
(see all)