It was just another day during the 2nd worst pandemic in U.S. history on September 6th, 2020. People were still required to wear masks and social distance. Movie theaters and gyms in Los Angeles County were still closed. Restaurants still had to adhere to outdoor only dining. That same day, record heat temperatures were reached. In Woodland Hills, California the temperature reached as high as 121 degrees.
About 40 miles east of Woodland Hills, an unknown cause sparked a small fire near the Cogswell Dam in the Angeles National Forest. This blaze, that has come to be known as the Bobcat fire, burns at a rapid pace and has grown to over 99,428 acres with 13 percent containment according to the Incident Information System.
The Bobcat fire is one of many fires burning in California. Along with the wildfires came a blanket of smoke hovering over Los Angeles County. The pandemic has pushed Americans to more outdoor activities, but the current air quality index is affecting local businesses that have already experienced hard times from the pandemic shut down. 
The PCC campus had been closed due to the air quality since Sept. 10, but did open again on Sept. 17. Other businesses in the area stayed open throughout the poor air quality.  
Fridays and Saturdays at street taco inspired restaurant Brick and Flour in Pasadena normally  have the staff on their feet all night. Joel Guevara, the manager of this location, said he's definitely noticed a decrease in business since the fire started.  
"Business has been slower this past week and is getting slower as the fire continues to grow," Guevara said. "I've also noticed less traffic and less people leaving their homes."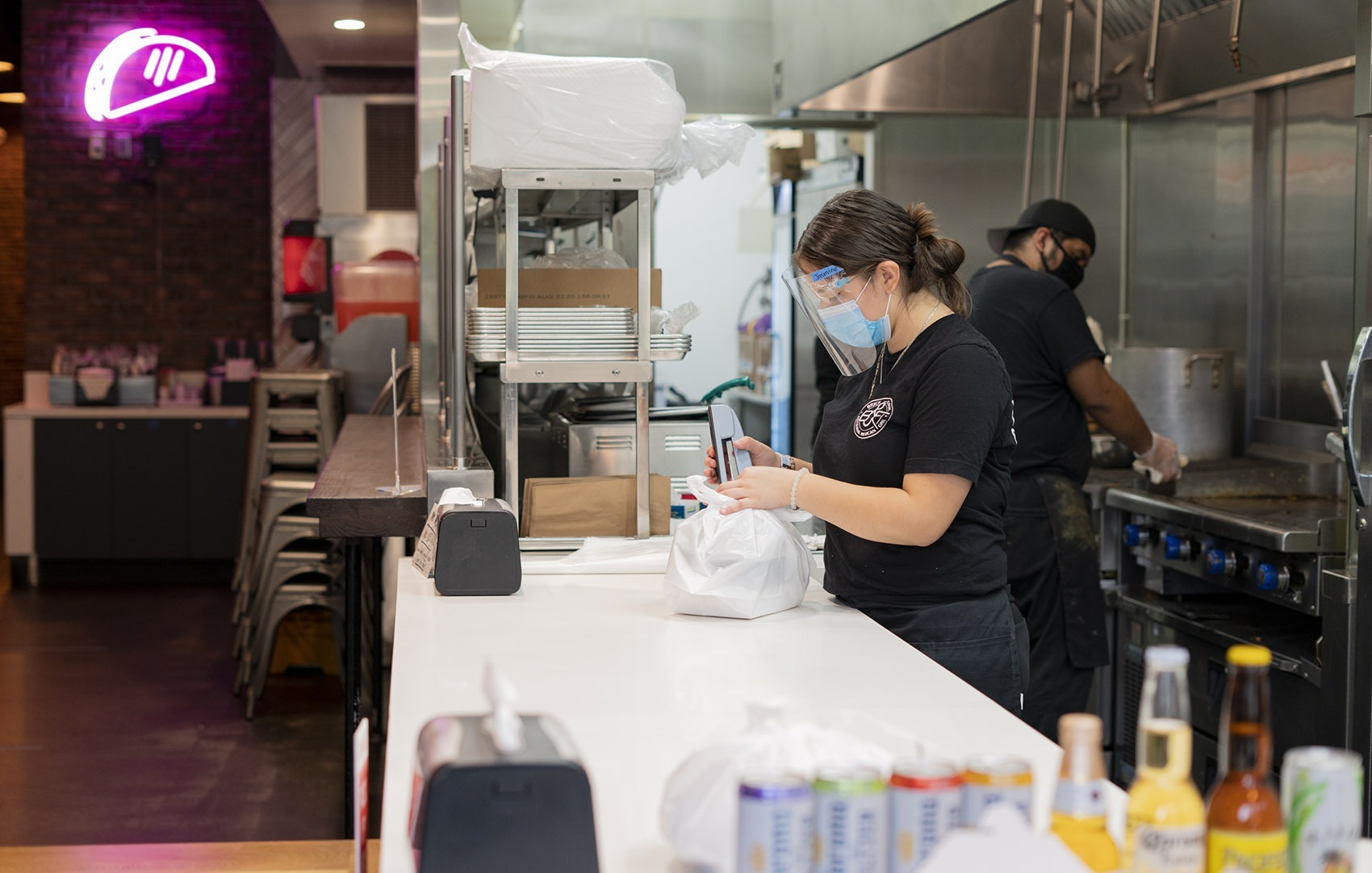 According to Guevara, COVID limits the restaurant to pickup and delivery orders because they don't have an outdoor dining area. 
Despite regulations permitting outdoor dining, East Los Angeles resident and USC School of Medicine student Aaron Zaldana wouldn't eat outdoors with the lingering smoke. 
"I feel better with a mask on and will go out if the smoke isn't that bad," Zaldana said. "But I wouldn't go eat outside." 
Brick and Flour also has a location in Glendale, but Guevara couldn't comment if the air quality was affecting that business.
Milkcow Cafe employee and PCC student Katie Schales said that on top of the air quality affecting business, they already had to change their hours because of the pandemic.  
 "There have been less people than usual, and it's been slower," Schales said. "Though we do have an outdoor seating area that we keep sanitized."
Schales said there have also been less students coming in since campus has been closed. She also mentioned that she lives down the street from campus but has not had any mandatory evacuations, only warnings. 
In nearby Sierra Madre, resident Sandra Martinez says she did not have a mandatory evacuation but did so anyway because of health issues and helicopter noise. 
The Incident Information System says the estimated containment date is Oct. 30, 2020. The fire has moved north towards Juniper Hills. The fire has destroyed 29 structures including homes and also the nature center at Devil's Punchbowl Natural Area.
Latest posts by Elizabeth Allen
(see all)