To students coming into the CC building, a few things will capture their eyes: the smell of food coming from the Piazza, voices of students talking in the lounge, the fish swimming in the tank between the restrooms on the first floor, and students in line waiting to heat up their food in the only three functioning microwaves on campus.
Some students have classes back-to-back which makes eating a hectic chore. Because of this, Associated Students Vice President of Sustainability Tara Agahi decided to push for PCC to add more microwaves for students so that they have a more efficient time when wanting to eat in between classes.
"I mainly wanted to install one in the science village but a week after I proposed the idea, one of the teachers in the science village donated one," said Agahi.
There are plenty of fast food restaurants across campus and the Piazza offers a wide range of meals from pasta to burgers, however after a few meals, the price is costly.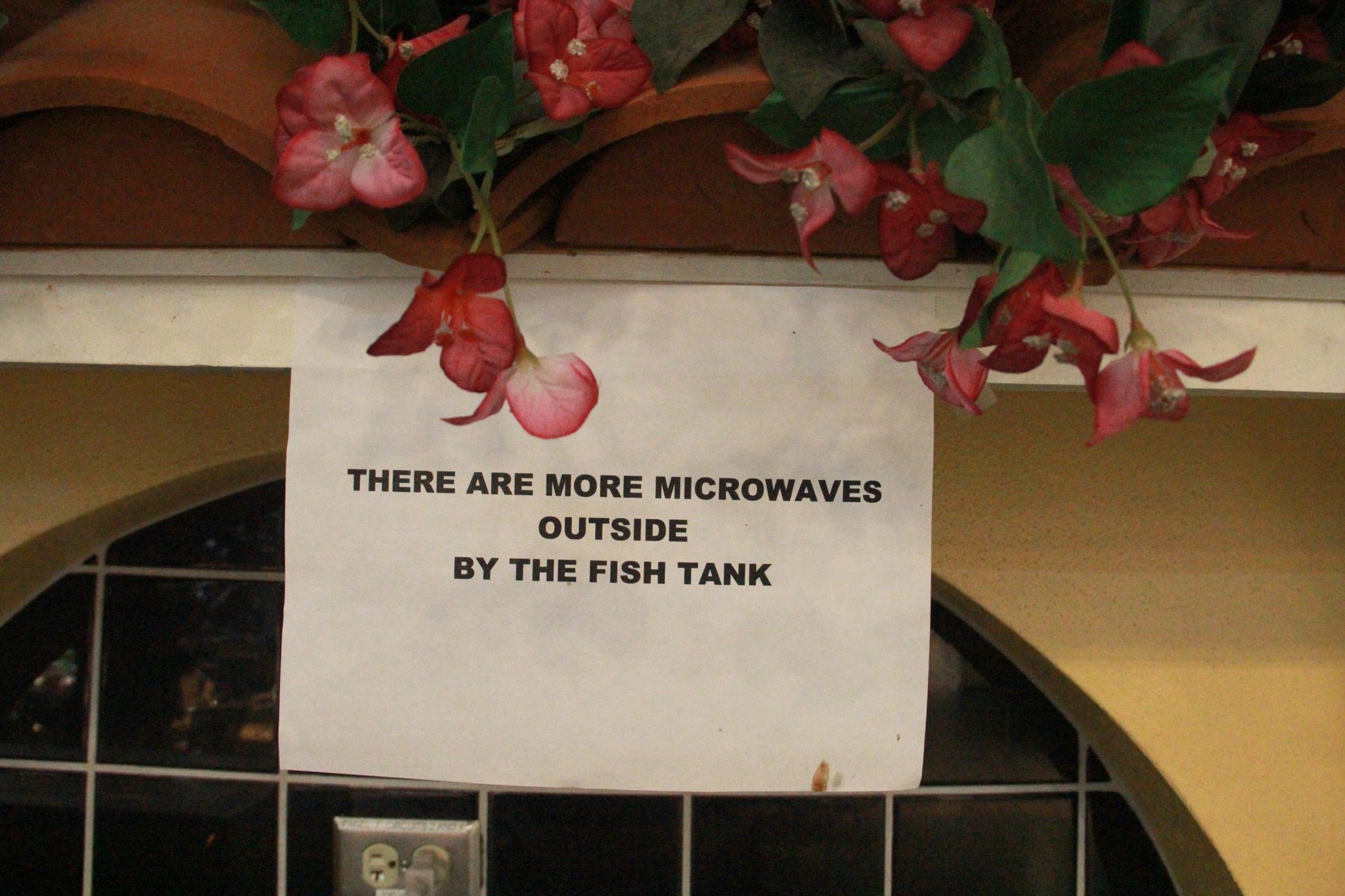 Although there is two cafeteria zones located on campus some students still prefer to bring food from home, such as first-year student, Panchanit Chullasoponsri.
"Sometimes there is not a long wait to use the microwaves but it would be more convenient [to add microwaves] for students on the other side of campus," said Chullasoponsri.
There are areas that are constantly neglected such as the science village and students on the opposite side of the campus could save themselves time by having a microwave area closer to them.
There are two additional microwaves inside the Piazza but do not work which makes them misleading, explains fourth-year student Brenda Arguelles.
"I was heading over to heat up my food but neither microwaves inside worked," said Arguelles. "Having more microwaves around campus would definitely be more useful for students."
A few professors on campus push for their students to be efficient in and out of the classroom by going to bed early , turning in their assignments on time, and eating a good meal before class.
Third-year Psychology student, Jessy Castellanos feels that the scarce amount of microwaves on campus has affected his way of eating on campus.
"I do think about bringing food from home but I do think about how there isn't microwaves nearby to heat up food if need be," said Castellanos. "The difference may not be huge but I do think it would help a few hungry people between classes or on a quick break to add microwaves in additional buildings."
Students who are on campus on Friday notice how empty the school can be and how there is no food available after 2 pm. The Piazza and grab-and-go cafeterias are not open all day long, especially sincethere's a low amount of students on campus on those days. This can put a limit to students who want to use the microwaves inside the CC building, especially if they have a study group.
In the meantime, some students such as third-year Early Childhood Development major, Rosa Sanchez have found a loophole around using microwaves by bringing food from home.
"I have never struggled to use the microwaves provided at school simply because all the food from home is non-microwavable but microwaves do come in handy for those late study nights at school," says Sanchez.
Latest posts by Jocelyne Flores
(see all)