Written by Grace Pickering and Mandie Montes
On a hidden, one way street on Colorado Blvd lies two adjacent hole-in-the-wall medicinal marijuana dispensaries. The first, resembles a sterile DMV-esque room, enclosed by peeling yellow walls and furnished with a glass encased front desk which accompanies plastic chairs lining the interior.
The latter is perched above a steep flight of stairs leading to what resembles an apartment home with an adjoining kitchen and living room. The entrance opens up to a room replete with bulky jars filled with various strains, a refrigerator stocked with assorted concoctions, and Dr. Liz McDuffie standing at the center of it all.
Bob Marley isn't playing, psychedelic posters aren't plastered on the walls, the lights aren't dimmed, and the budtenders intend to fulfill your medical cannabis needs properly and professionally.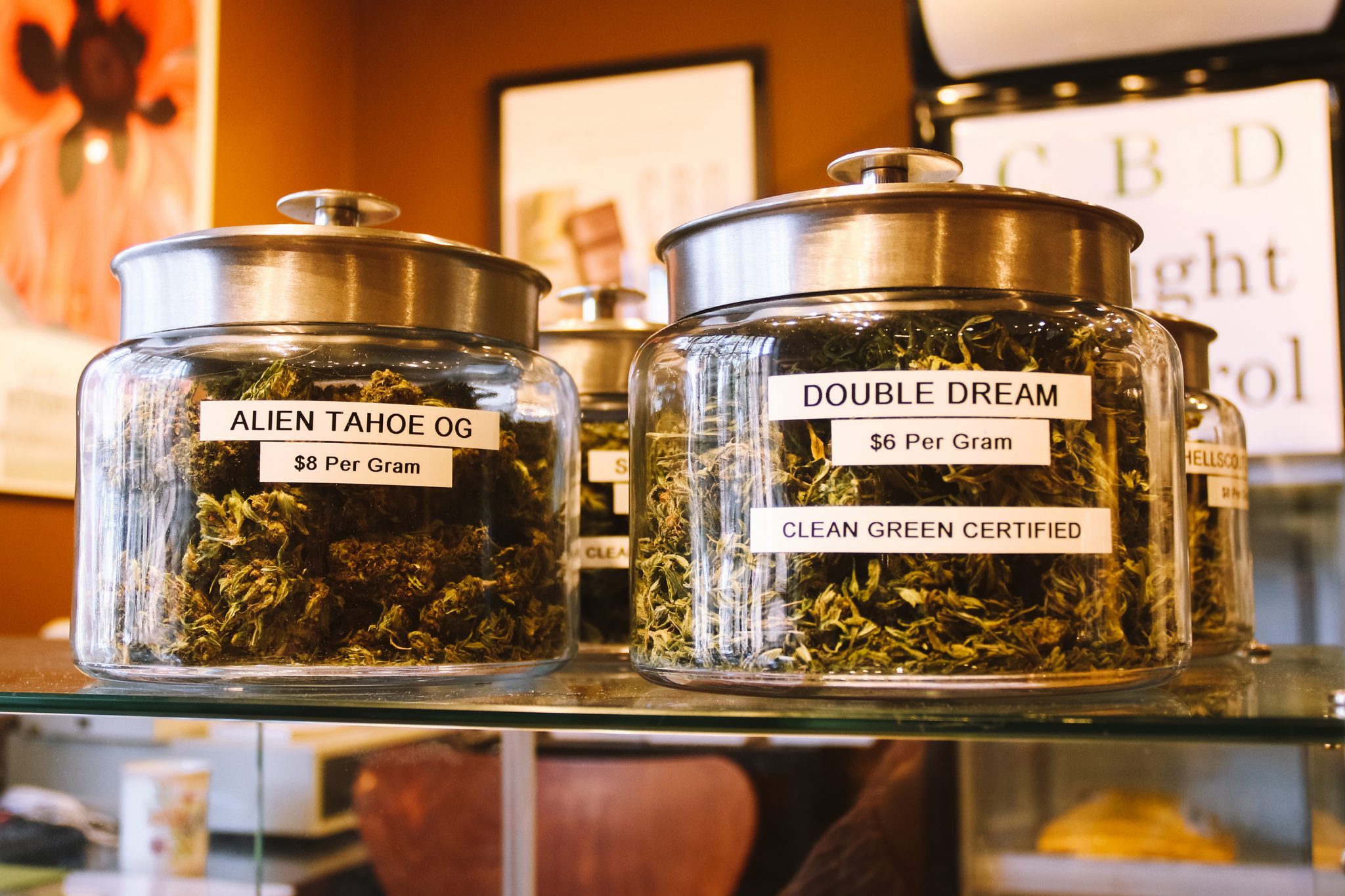 McDuffie, the founder and director of Medical Cannabis Caregivers, exudes a welcoming aura with a flashy smile and jubilant attitude that is not easy to come by. McDuffie basks in the lit room and fervently talks about her dispensary and the medicinal cannabis community.
She didn't always work in the medical cannabis industry, having studied at the University of Southern California and Western State College. Prior to establishing Medical Cannabis Caregivers, McDuffie had careers that varied from being a development officer, to an educator and entrepreneur. Though her careers varied, each have contributed to her experience that helped establish her own dispensary.
"Once I began teaching about the medical benefits of cannabis, I knew I needed an outlet to train practitioners and having the entrepreneurial experience, I opened a dispensary," said McDuffie.
Recently, McDuffie discovered that through Senate Bill 94, medical professionals are retailer license exempt from selling medical cannabis. This led her to open a dispensary and begin teaching medical professionals the proper way to cultivate and prescribe the product.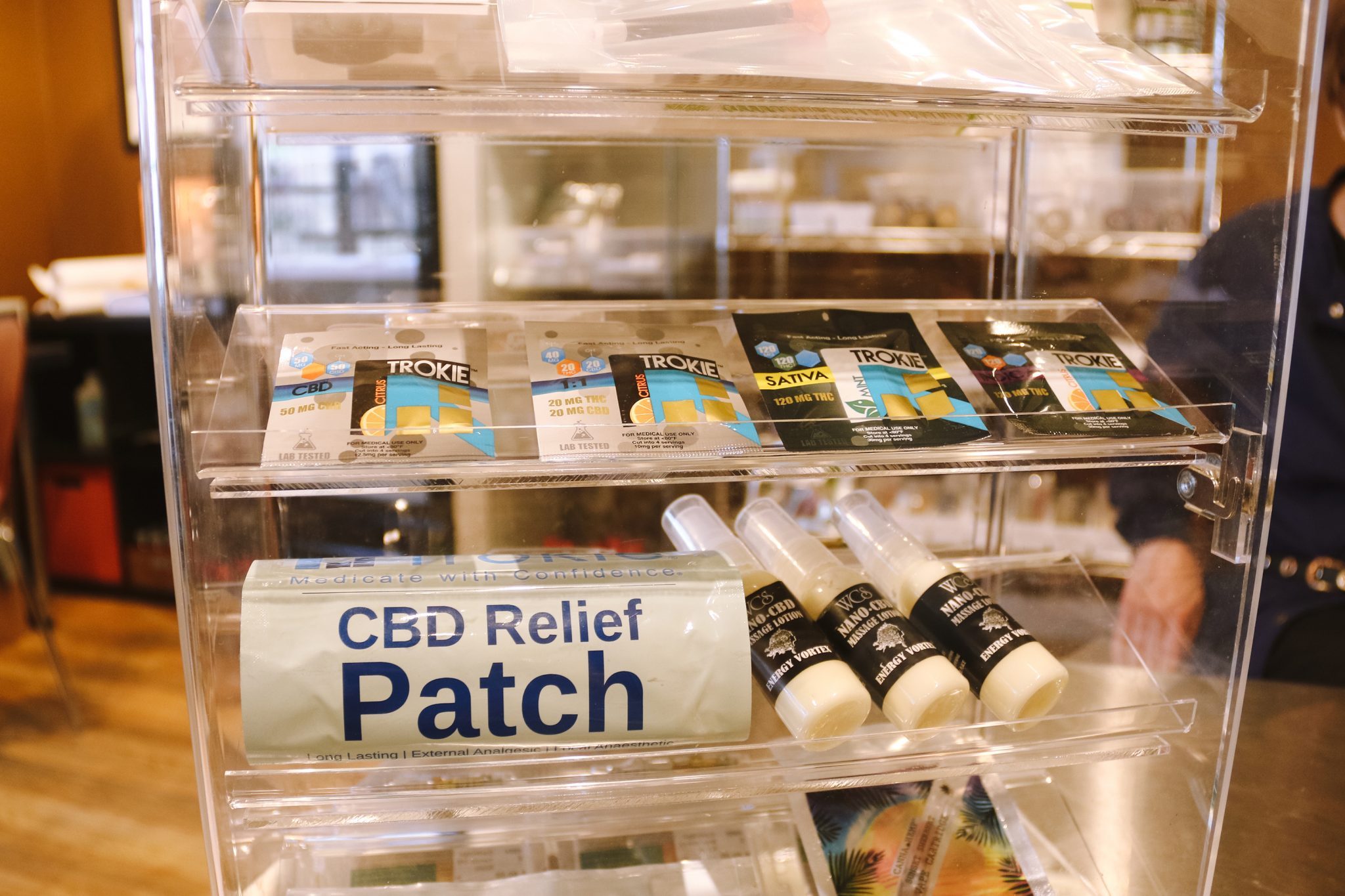 "Who better to do it than a licensed healthcare facility that's already providing medical services?" proposed McDuffie, who believes that there is no better facilitator of the medical marijuana experience than the medical industry itself.
It is of utmost importance to McDuffie that her customers come into her dispensary with the confidence that they will be helped by knowledgeable healthcare practitioners. She takes into consideration the different ratios and types of consumption available in an effort to fulfill her clients needs accurately.
"I try to guide my patients through what will work for them," said McDuffie. "Listening to their experience is an invaluable part of the job."
Along with providing high quality cannabis products to her patients, McDuffie is approved to teach California's Medical Marijuana Program by the State of California Social Services. This allows her to run a medical cannabis training program for medical practitioners.
In fact, McDuffie's intentions behind selling medicinal marijuana lie not so much in the business aspect, though it is necessary, but in her desire to educate the population on the benefits of this plant. That is an important reason why she enjoys training medical practitioners – it gives her the means to spread valuable information and medicine.
"If you're taking [cannabis] for medical purposes [you want to be in] an environment that makes you feel confident about the medicine you will be getting prescribed," said McDuffie. "We have a training program for practitioners and now I have a place to put them where they can help the health care facilities distribute knowledge about cannabis."
Latest posts by Courier Staff
(see all)