Rainbow colored balloons filled the Center for the Arts North Patio on Thursday afternoon, signifying a special event for the LGBTQ community on campus. An outpour of support was shown from students, faculty and the Queer Alliance who co-hosted the event.
"It's wonderful to see the support from the faculty, those who identify as LGBTQ+ and also those who show support as allies," said Daniel Erdody, Queer Alliance Vice President. "It's important for students to see that support here on campus."
PCC President Erika Endrijonas was there showing her support as a member of the LGBTQ community and the school president. Enrijonas gave a small, but empowering speech at the mixer about the importance of community on campus.
"Being a president who is out, is being a president who is true to myself," said Endrijonas.
In the early 80s, the NOGLSTP were the first to discuss homophobia in AIDS research, back when it was called gay-related immune deficiency (GRID). The organization is nationwide and offers scholarships and awards to people in the community.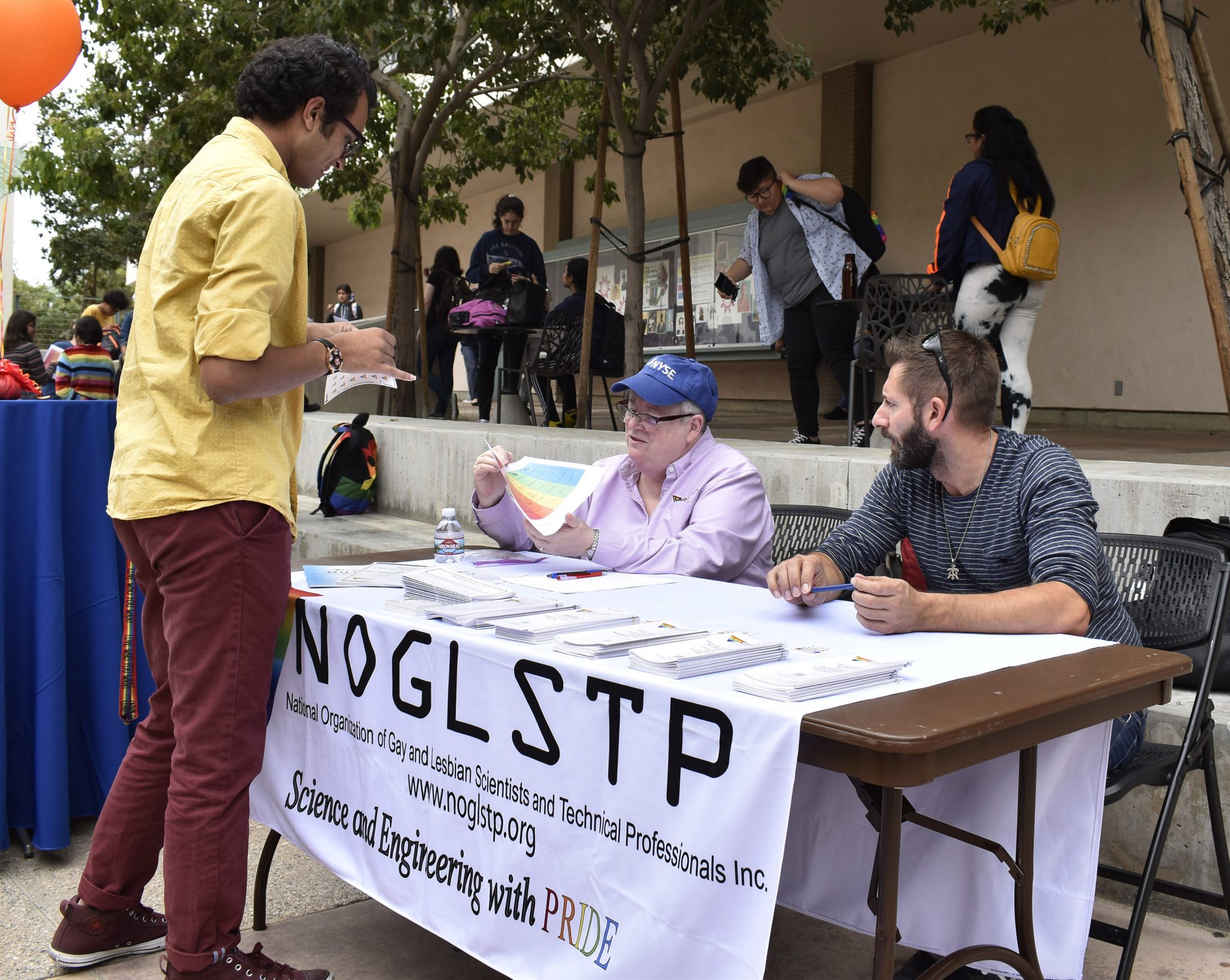 "We need more role models in our community," said Diamond.
The NOGLSTP will be supporting Aimee Stephens, the transgender woman who was fired for coming out to her employer. This incident is now being taken to the Supreme Court on October 8th where Diamond says it's important to show support.
"Right now you can be fired for coming out in the United States or for changing your identity, so it's important that we step up and be present," said Diamond.
The support from students, faculty and organizations filled the air. Free food was catered by Cabrera's Mexican food and a gay bingo game was given to those who wanted to participate.
"Last year's mixer had a good turn out and I'm happy to see this turn out as well," said Frances Guzman, President of Queer Alliance.
Latest posts by Michelle Arias
(see all)