Throughout history, student activists have put their lives on the line. In 1960, four black students in North Carolina walked into a "whites only" lunch counter and fifty years after the civil rights movement, marginalized students are still fighting for ethnic and gender studies to remain at their school.
High school student Emma Gonzalez stood in front of a nation after the Parkland, Florida shooting and advocated for stronger gun control after surviving one of the most horrifying experiences of her life, after seventeen people were shot dead at Marjory Stoneman Douglas High School.
This sparked a critical conversation amongst students. Events like the Parkland shooting have left students feeling distressed across the nation. The Florida shooting is one of many issues that affects students. Just like Emma Gonzalez, students have taken it upon themselves to voice their concerns and demands about various issues. PCC student, Laura Peralta expressed her enthusiasm for student led activism.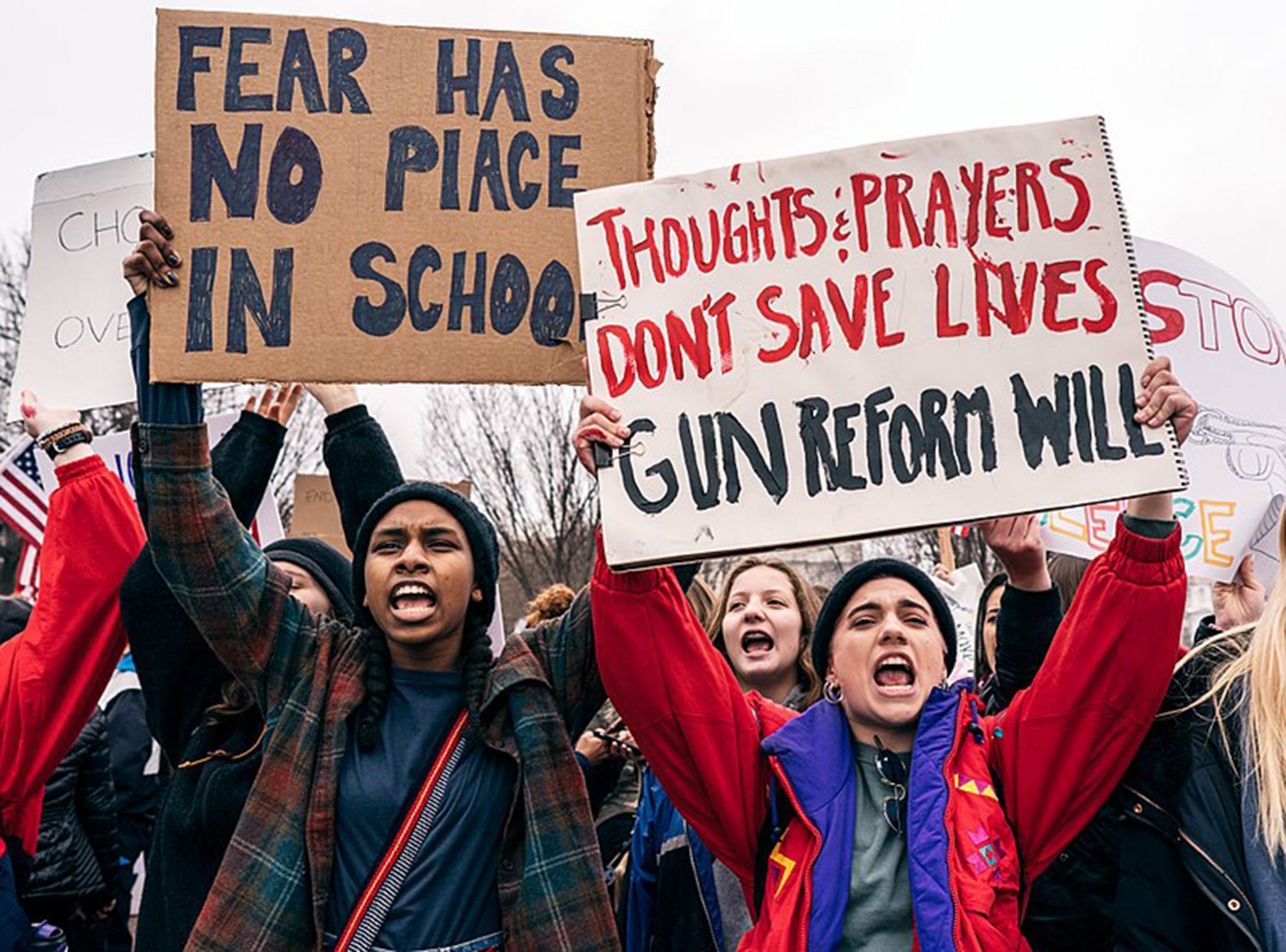 "Who wants to die at such a young age," said Laura Peralta, a sophomore nursing student. "People should be coming together."
PCC has a number of clubs that center itself around uplifting marginalized communities. The Black Student Alliance, the Feminist club, and the Queer Alliance club are just a few here on campus that meet weekly.
The Black Student Alliance provides a platform and community for black and other minority students. The Feminist Club uplifts women and femme students and the Queer Alliance Club creates a safe community for queer and trans students.
However, the city of Pasadena also has its own groups and clubs that promote activism which welcome students of PCC. Pasadenans and Altadenans Against Police Violence is a activist group that demands justice and an end to police violence. They are a part of the Coalition for Increased Civilian Oversight of Pasadena Police (CICOPP).
Ian Burke Jameson, a 26 year old activist is part of Pasadenans and Altadenans Against Police Violence, stood on campus Friday afternoon in his Black Lives Matter t-shirt passing out flyers and educating students on the severity of police violence in Pasadena and Altadena.
"We need to be more vigilant on racial profiling," Jameson said. "Especially since people of color are disproportionately targeted."
Jameson stated that the PAAPV was holding meetings to discuss the beating of Christopher Ballew in Pasadena. The incident left many afraid in the Pasadena community. Black Lives Matter activists and other student activists vocalized their concerns via Twitter.
IndivisibleAlta tweeted "On Monday night there was a highly contentious Public Safety meeting in downtown Pasadena where Community members and activists asked pointed questions and delivered statements of outrage over the beating of Christopher Ballew…"
Political science and paralegal student, Judy Jackson says she is in favor of student led activism and believes the best way to enact change is by protesting in the streets, not calling your senators.
"It should be a part of our campus because it's important for students to speak out so the faculty, similar to politicians, will hear us," she said. "If there are injustices on campus, we should use our voices to raise awareness."
Latest posts by Michelle Arias
(see all)