"They said you lost more blood that night than any man had ever lost and still lived … And you figure you're dead, right?"
The audience watches, eyes transfixed to the man on the screen. It's the hottest evening of the summer in New York City as he performs, beads of sweat glistening in the stage lights while he illustrates the story of a man whose name is known by many, but who few truly knew.
"You're on heavy rotation internationally. Everyone all over the world is rewinding you and fast-forwarding you and freeze-framing you," his voice echoes through the auditorium. "You've gone viral before viral was viral, and before you know it, Rodney King, you're the first reality TV star."
The Jackie Robinson Arts and Humanities Lecture Series converged Thursday evening in Westerbeck Recital Hall with a screening of Netflix's "Rodney King," followed by a captivating Q&A session with the film's sole actor, Roger Guenveur Smith. Directed by acclaimed filmmaker Spike Lee, "Rodney King" is a one take one-man show that depicts the vicissitudes of King's life through the unique format of spoken word performance.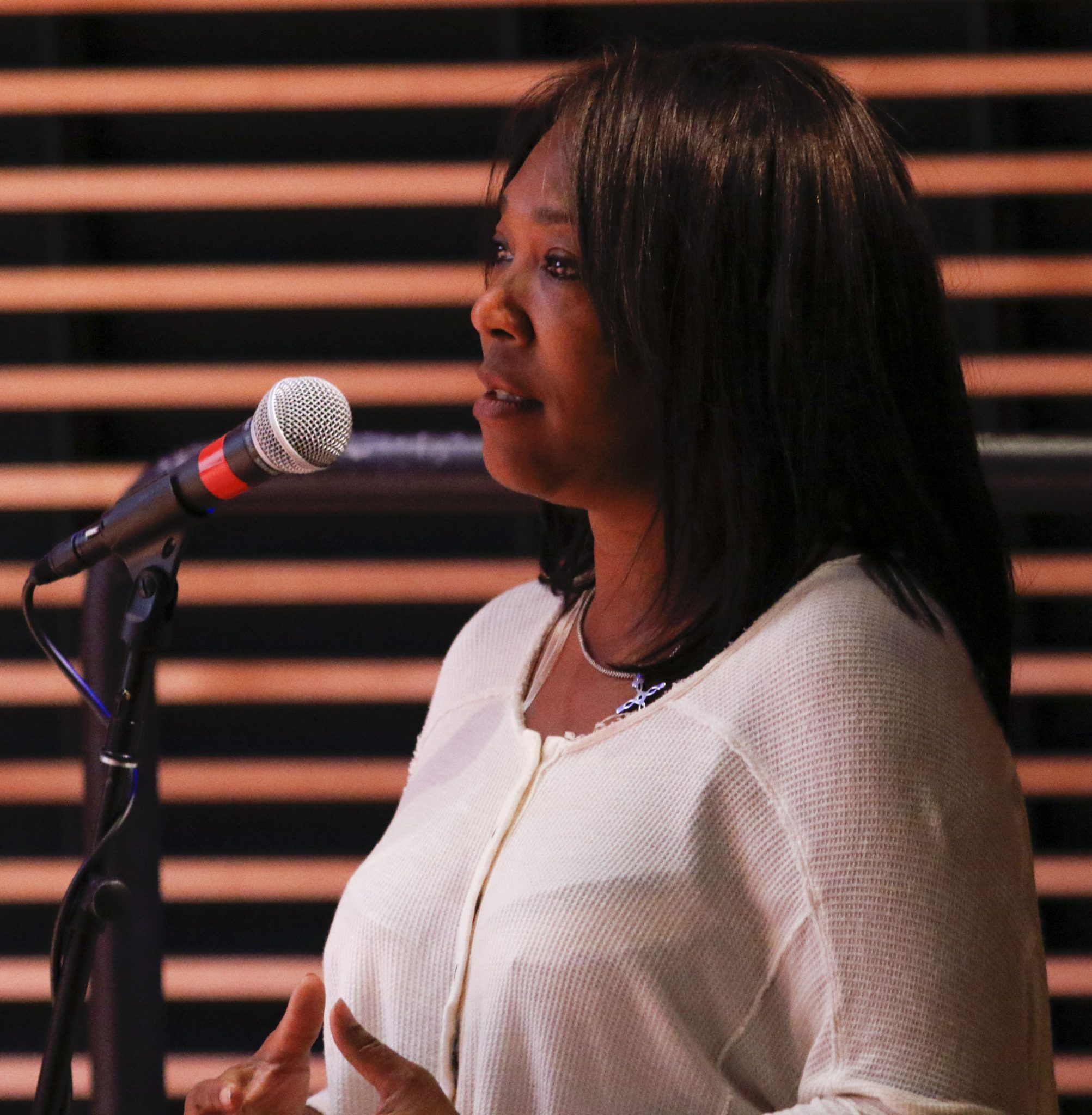 Upon hearing the news of King's death in June 2012, Smith was immediately struck with emotion.
"I was very moved and I wanted to know why is it that I felt that I had lost my blood brother?" Smith recalled. "Why was it that I felt so disturbed to have lost a man whom I had never met?"
By the first week of August, a mere few months after King's passing, Smith was on stage performing the show as a memorial and meditation of his legacy. He didn't anticipate that the production would go on for nearly five years.
"I thought [the show] would exist only in the moment as a memorial for Rodney King," Smith explained. "But the performance continued to live and breathe and grow because this thing called America happened and continued to make the saga of the late Rodney King relevant and even more tragic."
When Eric Garner died in 2014 at the hands of the New York City Police Department, Smith appended the end of the performance to include Garner's haunting last words: "I can't breathe."
"I thought that it might bring the story of Rodney King to our present American moment," Smith said. "So that the story of Rodney King did not exist simply as a piece of nostalgia, as a piece of history … to tie it into a contemporary crisis, a contemporary tragedy."
Dr. Christopher West, PCC History professor and Diversity Initiative Coordinator, further clarified the ways in which American history set precedence for the racial transgressions of today, decrying the false narrative that instances of police brutality don't reflect a greater social problem.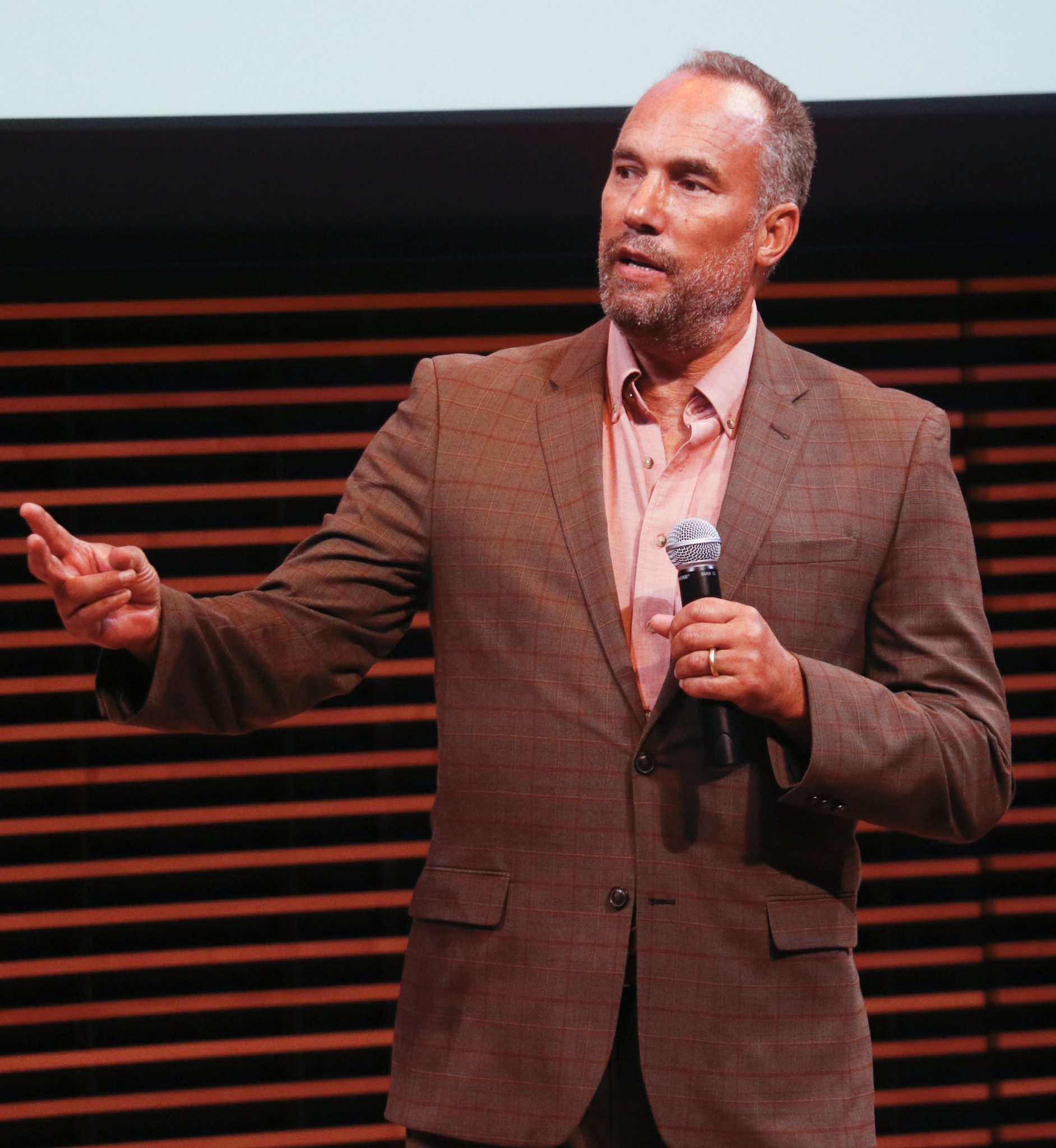 "This is how the nation was decided," he said fiercely. "This is what we built. We built the nation on the black body. We built it so well that by the time that you get to 1860 the number one export of the United States is gonna be cotton. On the hands and blood of the black body."
Smith added additional weight to West's words, reaffirming that the nation's founding fathers, such as Thomas Jefferson, were white men who didn't see the humanity in other races.
"He said 'All men are created equal,'" Smith said. "But while he wrote that he was not only a slave owner, but he was a slave owner who enslaved his own children. And America has not wanted to recognize the enslavement of its own children."
While he never knew Rodney King personally, Smith, like many, observed the international outrage that began as the videotape of Los Angeles police relentlessly beating King emerged, quickly making its way onto every news broadcast in the nation.
"I think that those of us who grew up in LA, particularly Black men, were not surprised when we saw that footage," he said. "The world was shocked but we were not because we knew that confrontation with the Los Angeles Police Department was a given for black men."
After the four officers involved were acquitted, Speech professor Dr. Jamille Harrell-Sims remembers very vividly the night the people's unrest culminated into riots throughout Los Angeles.
"The first night that the rebellion started, I was just leaving the Kmart on West Imperial going northbound," she said. "I was six months pregnant. I was stuck down there. They wouldn't even let me into Inglewood to my family for safety. There were no police. There were no firefighters. There was just burn, baby, burn."
But, despite being stranded in the middle of all the pandemonium, she remembers the night with a fondness. Amongst everything, Sims saw unity; masses of people from different backgrounds all joined in a struggle for justice.
"That was the most beautiful night I ever saw in my life," she said. "Because I saw people, no matter if they were Crips, Bloods, Latino, African-American – I saw that fist in the air. And all that heat and all that fire … All that anger."
Two days into the riots, King broke his silence in a tearful speech which Smith regards as one of the greatest speeches in American history. Smith immediately knew he wanted to quote its entirety in the show, particularly as King's words were often misquoted.
"He asked the fundamental question, 'Can we all get along?' and it's often forgotten that he answered that question in the same speech," Smith stated. "He said, 'Yes, we can.'"
But, not all viewed King in a positive light, and Smith felt it important to address those perspectives in his performance as well. He begins the show by quoting rapper Willie D's "Fuck Rodney King."
The film, "Rodney King" is the tenth collaboration between Smith and longtime friend Spike Lee. After sitting through Lee's film, "She's Gotta Have It" twice in a row, Smith auditioned for his next movie, "School Daze," and the pair have been working together for the last thirty years.
"In many ways – culturally, politically – we see eye to eye…even though he's considerably shorter than I am," Smith joked.
Many of Lee's films examine race relations and Smith also seeks to bring these issues to the forefront of American discourse. He believes that it is important to note that the fight for civil rights did not start nor end with Rodney King.
"The civil rights movement is an ongoing struggle which did not begin with Martin or Malcolm or Rosa or Ida B. Wells," Smith said. "It's something that continues to grow and to change and to adapt … always vital, always necessary."
Latest posts by Amanda Nelson
(see all)