Chelo Manchego saw his home country El Salvador as "another world". His family lived in a gated community due to the dangers in his neighborhood, however, he had his own ways of escaping reality. He spent hours in nature with his friends and loved to be outside as much as he could. In El Salvador, there are earthquakes constantly, so he would make a tent outside because he was convinced it was safer than being inside a building. His family was always supportive of his imagination, his dreams, and his art.
Manchego, a young ambitious boy, left El Salvador at 18 years old by himself with a scholarship and a plan to be someone and to create his own space because for a queer artist, the opportunities were limited.
"I've always been very very creative," he said with a big grin on his face. "My parents always let me do my own thing."
Now 25 years old, he attended PCC in 2013 and fell in love with illustration and creative writing. He has written two books, "The Want Monsters" and "Little Royal". When he arrived to to the United States, he was terrified being an immigrant and experiencing this new life by himself. At his high school in El Salvador, he was allowed to create his own curriculum and that helped him navigate his creativity and art. So naturally, attending the New York Film Academy was a success for him because he obtained an AFA in theater and film craft while attending the academy. Then he studied abroad in Spain and attended La Piscifactoria in Madrid.
Manchego lived near a Buddhist Temple where he volunteered regularly teaching children's classes. It was there where he adopted many Buddhist beliefs and ideologies and implemented them into his life.
"I learned a strong sense of self and learned how to just calm down," he said.
His volunteer work with children inspired him to go back to college to focus on illustration and children's literature. That is when he enrolled in the PCC Pathways program where he says he fell in love with the campus, academics, and community. He maintained a successful academic and creative career at PCC and was even chosen in an art competition for the student juried exhibition and his poem "While You Keep Going Straight" was published in PCC's literary magazine, Inscape, in 2017.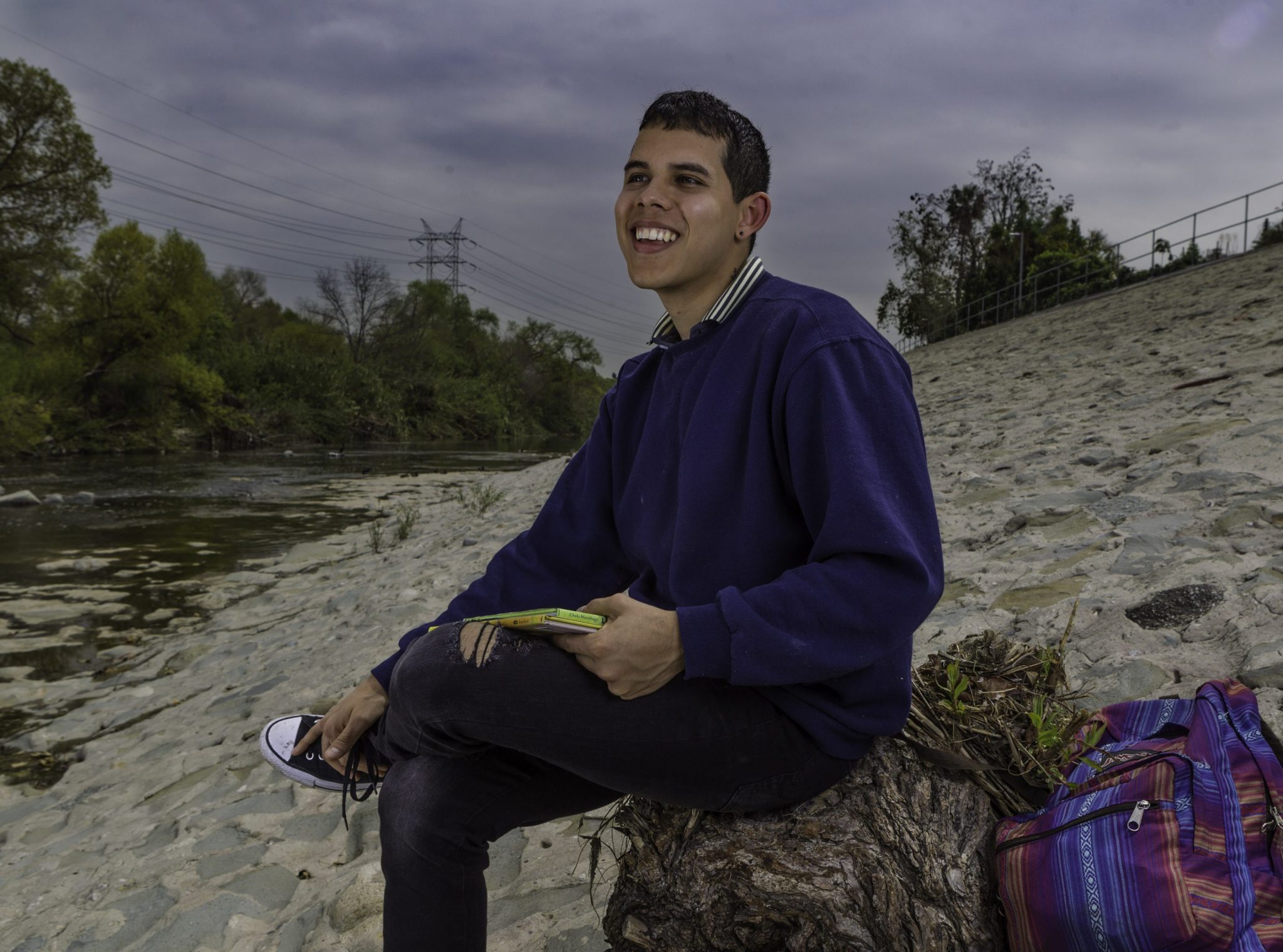 Even though Manchego describes himself as storyteller, he says he is super shy, quiet, and "a hermit". His book Little Royal is about a little fish in a big pond that he says can be applied to himself and his immigrant experience. Despite being the little fish in a big pond, he learned how to make the best of it. He felt connected to other immigrant students, he enjoyed sharing his experiences of adapting to the American culture and it made him feel less alone.
"Besides, the pace of life here is fast, it gave me no time to get nostalgic. I've also always been a solitary person, but I hardly ever feel alone, that's just me, I've been blessed that way," he said.
He is currently working on his third book. It is his first book that he will be collaborating on with another illustrator, in which he gets to focus on writing which Manchego says is something that really excites him.
Manchego could possibly be an example and inspiration for Latinx immigrant artists on campus that may feel underrepresented and he himself has some wisdom to give for those who may identify that way.
"My advice [to someone with similar experiences] is try to be rooted, but in creativity, be realistic, and continue learning."
Latest posts by Michelle Arias
(see all)